A Westmeath man has been sentenced to life in prison for murdering his former partner two years ago.
Their daughter told the sentencing hearing she and her brother will never forgive him for what he has done.
Danny Keena, 55, from Empor, Ballynacargy, Co Westmeath, was convicted earlier this week of murdering Brigid Maguire (below), 43, in November 2015.
Their 25-year-old daughter, Jade Maguire, gave a victim impact statement at the Central Criminal Court on behalf of her 14-year-old brother and the rest of the family.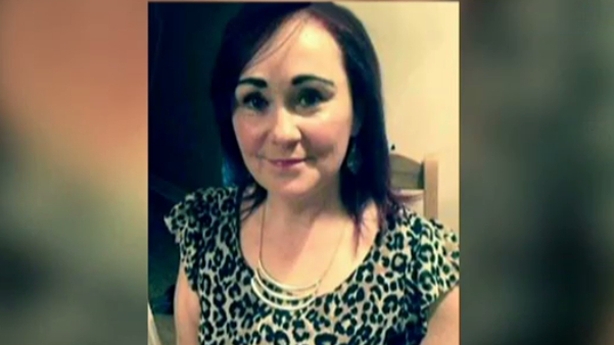 She said her mother's murder had left a huge void in the family's life and in the local community. She described her mother as full of life and a kind, caring, religious person who put the needs of others before her own.
Ms Maguire said her mother loved her children so much and had a beautiful smile which they would now only see in pictures.
She said night time was horrible - they got no sleep and when they did manage to sleep they would have scary, bad dreams.
Daughter of murder victim urges domestic abuse victims to seek help pic.twitter.com/i7chk32cRF

— RTÉ News (@rtenews) October 13, 2017
Ms Maguire, who found her mother's body, said she would never forget seeing her poor mother lying on the floor. She said that would haunt her forever.
She said they had anger, hurt and grief which would never heal.
Ms Maguire said she and her brother would never forgive Danny Keena for what he had done.
She said he never thought of her and her brother when he murdered their beautiful mother. Ms Maguire said the guilty verdict had brought no joy as it would not bring their mother back.
Mr Justice Patrick McCarthy thanked Ms Maguire and sentenced Keena to life in prison.
There was no reaction from Keena during his daughter's evidence or at sentencing.
Speaking outside court, Ms Maguire urged victims of domestic abuse to come forward.
She said the family was relieved they got justice for her mother, but she said sadly that would not bring her back.
She said they would advise anyone else who suffered from domestic abuse not to be afraid to seek help as soon as possible, so they would not end up like her mother.
Ms Maguire also thanked the gardaí in Mullingar and the members of the jury.
Keena's trial had heard he had previously strangled Brigid Maguire to the point of dizziness. She and their two children had left him just two months before her death.
Their son gave evidence that his father would never leave his mother alone and would always pick on her and threaten to kill her. He said he, his sister and his mother finally moved out in September 2015, but that they had tried to leave before that.
He said his father would always find a way to stop her.
Safe Ireland criticises the Government for failing to criminalise coercive behaviour in its proposed domestic violence legislation pic.twitter.com/wQn4Yd0x3F

— RTÉ News (@rtenews) October 13, 2017
Keena's lawyers had asked for a verdict of manslaughter by reason of provocation. Ms Maguire had told Keena he was a bad father to their son on the evening she died.
The prosecution, however, said this case was one of the least appropriate for a defence of provocation.
The jury took almost five hours to reject Keena's defence by a majority of eleven to one and found him guilty of murder.