A 36-year-old man has been sentenced to life in prison for the murder of his former partner almost five years ago.
Vesel Jahiri, who is originally from Kosovo, stabbed 25-year-old Anna Finnegan to death in 2012.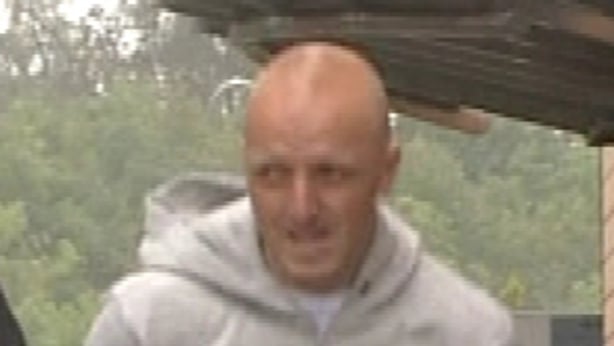 He was also found guilty of stabbing her brother, Karl.
The court heard Ms Finnegan met Jahiri when she was 15-years-old and was subjected to physical and emotional violence from him during their ten-year relationship.
Their relationship deteriorated in August 2012.
Ms Finnegan went to a women's refuge with their two children where her safety was assessed as being at very high risk.
A safety plan was put in place where she was to be with family or friends at all times.
On 21 September 2012, the court heard Jahiri threatened to kill her during a phone call.
Later she was drinking tea with her brother in the kitchen of her home, when Jahiri broke down the door and came towards them with a knife. Ms Finnegan and her brother were both stabbed.
Jahiri put her into her car and drove her to hospital, where she told a security man that Jahiri had stabbed her. She died shortly afterwards.
On the way home from the hospital, Jahiri threatened Ms Finnegan's sister.
During the trial Jahiri punched prosecuting counsel Patrick Marrinan in the head as the case was coming to an end.
He was accompanied in court today by three prison officers in riot gear and interrupted the sentencing hearing to deny that he had a knife.
He asked to be removed from court while the evidence was being summarised.
Mr Justice Paul Coffey sentenced Jahiri to life in prison for murder and to a concurrent sentence of four years for the assault on Mr Finnegan.
We need your consent to load this rte-player contentWe use rte-player to manage extra content that can set cookies on your device and collect data about your activity. Please review their details and accept them to load the content.Manage Preferences
In a victim impact statement, Ms Finnegan's sister, Lisa, told the court the panic, devastation and shock of what had happened would stay with her until she died.
Ms Finnegan told the court that she was told moments after the attack that Jahiri would be down for her and her children.
She said the family had now seen this monster for what he was and she said instant terror entered their lives.
She spoke about the pure terror the family experienced while he was on bail and when he absconded during his first trial. She said she barely left her home or her children's side.
Ms Finnegan said she could not see her sister's babies for fear they were being watched and she said their lives had been a living hell for the past four and a half years.
She said the only possible way they could ever begin to move on and try to be happy again was knowing they were safe for the longest possible time.
The shocking and violent behaviour displayed to them all she said, made her understand how scared Anna Finnegan was of him.
She said her sister was a wonderful, loving, kind, selfless soul, an amazing mother and the best sister and friend.
She said they would never get over the loss of her sister but she would live her life as best she could in her memory and without fear.
Outside the court, she said the family said it was like a burden had been lifted to see him behind bars and called on anyone suffering domestic violence to come forward and seek help.
'It's a burden lifted beyond words' - Anna Finnegan's sister Lisa, following the sentencing of Vesel Jahiri https://t.co/CmRNtSO0eX pic.twitter.com/YgNeba6aCs

— RTÉ News (@rtenews) May 8, 2017
Mr Finnegan said the violent and heartbreaking events of that night would stay with him forever.
In his victim impact statement, Mr Finnegan said his sister's scream of fear and surprise after Jahiri broke down the door of the house was the last sound he ever heard from her. And he said his memories would always make his world a darker place.
The court was told today that Jahiri had made outrageous allegations about Mr Finnegan during the trial and had suggested that he was responsible for killing his sister.
Detective Garda Bernard Connaughton told the court there was not a scintilla of truth to the allegations made by Jahiri.
He agreed that the allegations had caused particular hardship to Mr Finnegan and the other members of a "decent and respectable" family to be cast in such a light.