Two men subjected an 89-year-old woman to a "vicious, violent, brutal savage attack" as they ransacked her home in 2015, Wicklow Circuit Court has been told.
One of the men, 23-year-old Jamie O'Brien from Hazlewood in Bray was today sentenced to ten years in prison with the last two years suspended.
He pleaded guilty to assault, false imprisonment and burglary.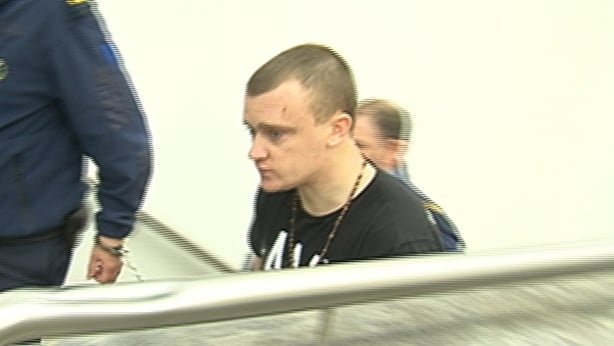 Michael Cash has also pleaded guilty to assault, false imprisonment and burglary and will be sentenced in July.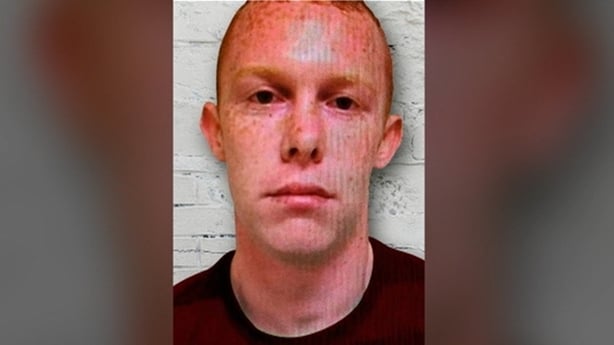 The court heard Eva Sutton was beaten and kicked in the head and chest despite pleading with the men to stop.
The elderly woman, who lived alone in Bray, suffered seven broken ribs, a punctured lung and injuries to her body and face, which required stitches.
The woman had to leave her home of 54 years and has never returned.
The court heard O'Brien has 30 previous convictions, including 12 for burglary, and was on bail when he broke into Ms Sutton's home.
Warning: Graphic details below
The court heard that Ms Sutton's front door was kicked in around 4.30am on 10 September 2015 and the men stayed in the house until after 6am.
They demanded money and jewellery from Ms Sutton and when she pleaded with them they knocked her to the ground and kicked her while she was on the floor.
They tried to pull her wedding ring off her finger, they dragged her by the hair to the sitting room and tied her up.
They ransacked the house before escaping with jewellery, watches, diamond engagement rings and £100 Sterling.
Ms Sutton described it as a horrific experience. She said she thought they would never go, they threatened to shoot her and she thought she would die.
They did not just beat me, she said, they robbed me of my home.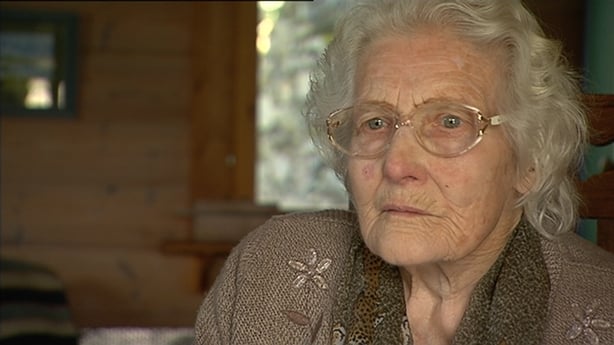 Judge Michael Walsh said Ms Sutton was an extraordinary woman. He said she told the men she was dying but it made no difference to them.
He said she was completely defenceless, subjected to a degrading, horrific, shocking, terrifying, horrendous ordeal.
This was, he said, a vicious, violent, brutal savage attack.
The judge said the effects of the offences are physical and psychological, her independence has been robbed and ruined and it is impossible for her to return to a normal life.