EU member states should start preparing now for a new wave of the Covid-19 pandemic in autumn and winter, the bloc's health chief has said, saying there had been a "worrying increase" in outbreaks.
European Commissioner for Health and Food Safety Stella Kyriakides also warned there was no room for complacency, saying the pandemic was not over.
"Unfortunately, the pandemic has shown a worrying increase in several countries," she told Cyprus state radio.
"For the past two months we have been preparing for the autumn and winter, fully aware the next pandemic wave cannot and should not further burden our economies or our societies, particularly at a time when it's being affected by the war and invasion of Ukraine, and inflation," she said.
Ms Kyriakides said the Commission had asked member states to accelerate booster shots now for people over 60 and vulnerable groups.
"These months should be preparatory months ... So our health systems be ready for possible new waves which might, for instance, be combined with seasonal flu," she said.
Record number of Covid-hit Australians in hospital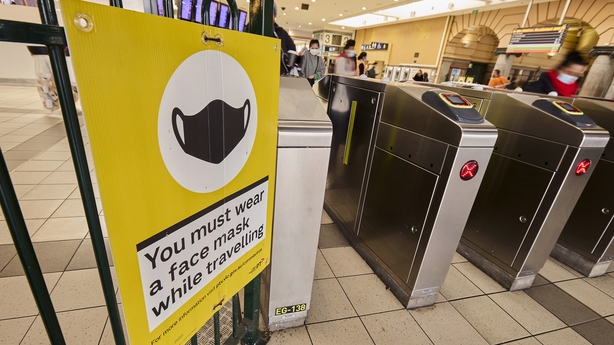 The number of Australians admitted to hospitals with Covid-19 has hit a record of about 5,450, official data showed, as the spread of highly contagious new Omicron sub-variants strains the healthcare system nationwide.
The figure has grown since late June, as the BA.4 and BA.5 strains became dominant since they can evade immune protection, whether from vaccination or prior infection, while some experts say the latter can be as infectious as measles.
The number of those in hospitals is the highest since the emergence of the coronavirus, exceeding January's high of 5,390 during the first wave of Omicron infections. Daily death tolls have also risen, topping 100 on Saturday for the first time.
More than 1,000 retirement homes have suffered outbreaks, the government said, as the elderly are largely affected.
With several aged care centres battling a shortage of staff, the support of defence personnel in such facilities is to be extended until the end of September, Defence Minister Richard Marles said.
"It is an extreme measure and it's right to describe it as that," he told ABC television. "Given the number of outbreaks that we've got right now, this is the right thing to do."
Many frontline workers in hospitals are also sick or in isolation, worsening the healthcare crisis.
During a harsh winter with both Covid-19 and the flu virus circulating, authorities have recommended the use of masks indoors and urgent booster doses of vaccine, while telling businesses to allow work from home.
Australia, one of the countries most heavily vaccinated against Covid-19, has given two doses to about 95% of those older than 16, although just about 71% have had booster shots.
Still, its tally of about 9.13 million infections and11,181 deaths was lower than many developed economies.
NZ prime minister says early signs Covid cases falling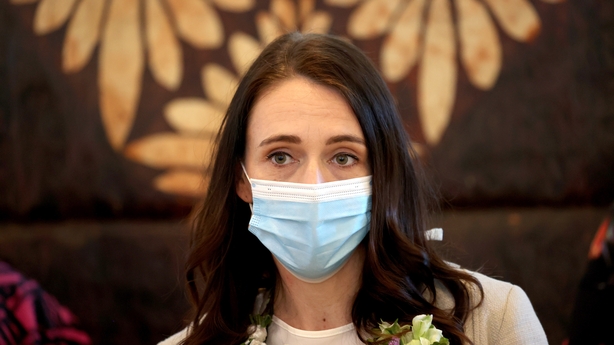 New Zealand Prime Minister Jacinda Ardern has said there were early signs that new Covid-19 cases were falling, even as hospitalisations jumped to their highest level since March.
New Zealand recorded 6,910 new Covid cases today, well below average levels over the past week, according to data from the health ministry.
However, the number of people in hospital with Covid jumped to 836, the most since 29 March when 842 Covid patients were in hospital.
Ms Ardern told a weekly news conference that authorities had seen a drop in the prevalence of Covid in wastewater, which suggested there might be a further decline in cases.
"Even when case number come away, it takes us about two weeks to see that really shift our hospitalisations," she said, adding that it was therefore important to watch hospitalisation numbers in coming days.
New Zealand closed its border in early 2020 as the coronavirus was spreading around the world and imposed lockdowns and strict social distancing to keep its infection low.
The Covid death toll in the country of 5.1 million people is 2,006.
It began re-opening its border in February and will lift the last restrictions at the end of this month.
The Omicron BA.5 sub-variant is driving New Zealand's infections with 59,445 active cases in the past seven days, although authorities say many infections are unreported.
Ms Ardern said there was also some suggestion that cases might have been under reported during the recent school holidays.
China reports 800 new Covid cases for 24 July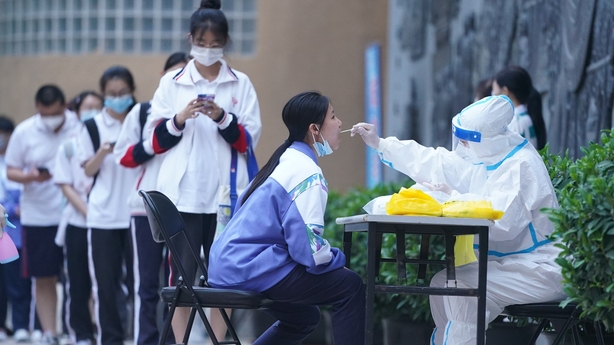 Mainland China reported 800 new coronavirus cases for 24 July, of which 150 were symptomatic and 650 were asymptomatic, the National Health Commission has said.
That compared with 982 new cases a day earlier - 129 symptomatic and 853 asymptomatic infections, which China counts separately.
There were zero new deaths, keeping the nation's fatalities at 5,226.
As of yesterday, mainland China had confirmed 228,798 cases with symptoms.
China's capital Beijing reported one new local symptomatic case found in a quarantined area, compared with no local cases the previous day, the local government said.
Shanghai reported three new local symptomatic cases, the same as a day earlier, and 15 local asymptomatic case versus 21 the previous day, local government data showed.
No cases in Shanghai were reported outside quarantined areas, the same as a day before.
The southern technology hub of Shenzhen reported 21 new local infections on Sunday, up from 19 a day earlier, eight of which were symptomatic.
All except five Shenzhen cases were found in quarantined areas.