France reported 501,635 new cases of coronavirus today, a new daily record and the first time the headline number has surpassed half a million.
The country is currently recording the highest daily infection rates of any major European nation, with an average of more than 360,000 over the past week.
More than 30,000 people are in hospital with coronavirus across France in the highest such tally since November 2020, official figures showed.
But only a little more than 3,700 were in intensive care, less than during previous periods of high infection.
The highly contagious Omicron variant that is fuelling the latest wave is believed to be less dangerous than the previous dominant strain Delta.
Some 364 people died of the virus in the past 24 hours, bringing the total number of deaths from Covid in France to 129,489.
The latest figures came after new Covid rules came into force in France yesterday.
People are now required to be vaccinated against Covid-19 to enter bars, restaurants, trains and planes.
A negative coronavirus test will no longer be enough to access leisure activities, some work events and long-distance travel.
More than 77% of France's population has received two shots of a Covid vaccine.
How France emerges from the current wave is seen as crucial in April presidential elections, in which President Emmanuel Macron is widely expected to run although he has yet to declare his candidacy.
Despite the high caseload, Prime Minister Jean Castex last week announced a timetable for lifting Covid restrictions in France from 2 February.
Pubs stock up in Netherlands as restrictions eased
Dutch bars and restaurants hurried to stock up on supplies today as the government confirmed it will lift some of Europe's toughest Covid restrictions.
Netherlands Prime Minister Mark Rutte said hospitality businesses and museums will be allowed to reopen their doors from tomorrow.
"Today we are taking a big step to further unlock the Netherlands," he told a news conference this evening, though conceding it was a "risk" while coronavirus infections were reaching record levels.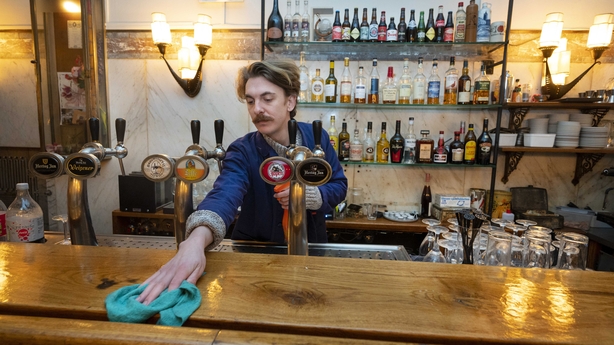 Mr Rutte's decision followed advice from his panel of health experts published yesterday supporting the limited reopening of bars, restaurants and theatres that have been closed since mid-December.
Schools were reopened in an earlier easing decision and non-essential stores reopened on 15 January.
Health experts said the Omicron coronavirus variant, which is now dominant in the Netherlands, "has a less serious clinical picture" than the Delta variant, which caused an earlier wave.
Local government advisers said bars, restaurants and theatres should be allowed to open until 10pm with reduced capacity to accommodate social distancing rules.
Patrons will also have to show proof of vaccination or recovery from an infection.
---
---
Australia records another high Covid death count
Australia has recorded one of its highest number of deaths in a day from Covid-19 as an outbreak of the Omicron variant spread through the country, which marked two years since its first coronavirus case.
Though Australia's states and territories are refraining from a return to the lockdowns which have defined the country's pandemic response, the most populous state, New South Wales, extended a mask mandate by a month, an example of the continuous disruption brought by the virus.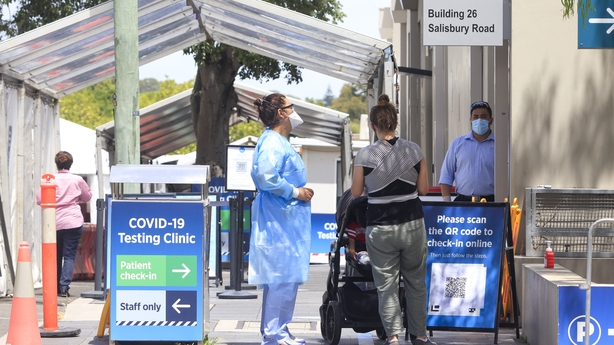 The same state, which came out of more than three months of hard lockdown in October, had vowed never to return to social distancing measures since its population had met a target of more than 90% vaccinated.
Omicron has since seen the country's Covid-19 death and infection rates double in weeks.
The country recorded 75 deaths yesterday, short of its highest daily total of 80 the week before but among its worst of the pandemic.
Most of the deaths were in NSW and neighbouring Victoria, home to the cities of Sydney and Melbourne and two-thirds of the Australian population.
Authorities have said the Omicron flare-up appeared to have peaked. Daily case numbers were up on the previous day, but hospitalisations appear to have steadied as more Australians receive their booster, they said.
The state of South Australia recorded five deaths but its lowest number of daily infections since the start of the year and "we're absolutely delighted with that figure", premier Steven Marshall told reporters.
"We are tracking extraordinarily well."
Israel considers offering 4th Covid vaccine dose to all adults

An Israeli government advisory panel has recommended offering a fourth Covid-19 vaccine dose to all adults, on condition that at least five months have passed since they received the third or recovered from the illness, the Health Ministry has said.
Implementation of the measure, which would significantly expand eligibility now limited to the over-60s and other high-risk groups, is subject to approval by the ministry's director-general.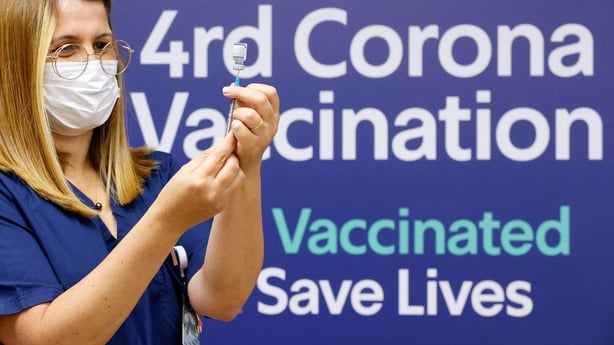 It was not immediately clear when that might happen.
The ministry's statement said the recommendation was made given findings that those who received a fourth shot were three-to-five times as protected against serious illness and twice as protected against infection, compared to those who were triple vaccinated.
Japan to double number of regions under curbs
Japan is set to more than double the number of regions under enhanced coronavirus curbs, even as it sought to modify strategies to contend with the infectious Omicron variant that has fueled record numbers of cases.
A government health panel signed off on an expansion of tougher counter-measures in 18 additional regions, among them the western prefectures of Osaka and Kyoto.
The measures came in response to an increase of infections and hospital admissions driven by Omicron. Japan logged more than 44,000 new cases yesterday, a tally by public broadcaster NHK showed.
The curbs will run from Thursday until 20 February, empowering regional governors to ask restaurants and bars to shorten business hours and stop serving alcohol.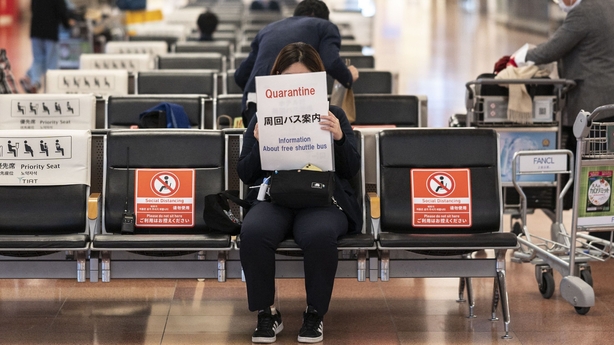 Already declared in 16 prefectures, the expansion means the measures will soon cover more than 70% of Japan's regions until the middle of next month.
The advisory panel also approved an extension until 20 February of so-called quasi-emergency measures in three regions.
A government taskforce led by Prime Minister Fumio Kishida is set to formally approve the decisions later today.
The health ministry also announced yesterday that it will allow doctors to diagnose those who have had a close contact with a Covid patient and who show Covid symptoms as being infected without testing if deemed necessary by local governments.
The new policy will enable patients to get prompt tests and treatment at the direction of the community depending on the infection situation there, said Chief Cabinet Secretary Hirokazu Matsuno.
Lockdowns hit Pacific islands as Covid-19 defences falter
Lockdowns in Samoa and the Solomon Islands have been extended as Covid-19 outbreaks worsened in remote Pacific island nations that have previously held the pandemic at bay.
Pacific nations successfully used their isolation as a buffer to the pandemic when they closed their borders in early 2020.
But two years later, the Omicron variant has breached those defences.
The Solomon Islands has reported a tenfold increase in infections since its first community case was detected in mid-January.
Authorities in Kiribati declared a state of disaster after airline passengers introduced the virus from Fiji.
Palau's caseload doubled to almost 600 in three days.
Solomons Prime Minister Manasseh Sogavare said the capital Honiara had become a coronavirus hotspot and extended its lockdown by four days in hope of preventing infections spreading nationwide.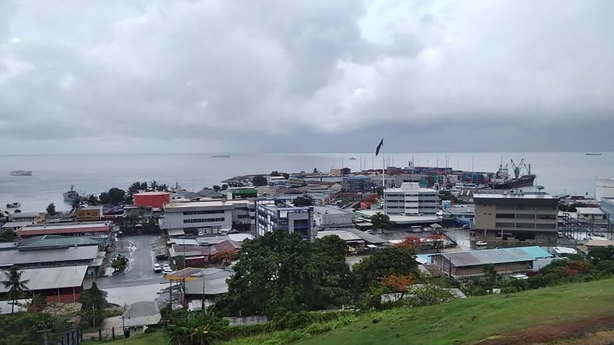 "Covid-19 is now being exported from Honiara to the provinces through ships sailing from our capital," Sogavare said in a national address late Monday.
"I ask all residents living in the emergency zone to respect the lockdown and stay home so we can reduce transmission of the virus and control the current epidemic."
Until last week, the nation of 700,000 had recorded zero deaths and just 31 cases, but confirmed infections are now close to 300, with actual numbers likely much higher amid limited testing capacity.
Vaccination rates across the region vary greatly. As of 13 January, 264,085 doses had been administered in the Solomons, while Palau - with just over 18,000 residents - had a nearly 100% inoculation rate.
Samoa extended a national lockdown to Thursday evening after cases linked to a repatriation flight from Australia last week continued to climb.
Kiribati President Taneti Maamau declared a state of disaster after 23 locals were infected when dozens of passengers with the virus arrived on a flight from Fiji last week - the first to arrive in the nation since borders reopened.