Australia has recorded another surge of deaths due to Covid-19 as an outbreak of the highly contagious Omicron variant peaked, and authorities warned numbers could rise further when schools return from end-of-year holidays next week.
The country is trying to strike a balance between reopening after two years of movement restrictions and coping with the highest numbers of deaths and cases of the pandemic.
Authorities say a rollout of a vaccine booster will reduce deaths, and point to a stabilisation in hospitalisation numbers as a sign the flare-up has reached its worst.
Australia today reported 58 deaths, most of them in its three most populous states - New South Wales, Victoria and Queensland - in line with the previous day's count but still among the highest of the pandemic.
The total number of new cases, 40,681, was well below peaks nearly three times that amount earlier this month.
"Our assessment indicates that the spread of Covid virus is slowing, our situation is stabilising and while we expect to see an uptick in transmissions associated with schools going back, this could be mitigated by the actions of you as individuals," NSW Chief Health Officer Kerry Chant told a news conference.
"Getting those boosters will help us," she added.
More than nine in 10 Australians aged over 12 have had two doses of coronavirus vaccine - a statistic health experts say has kept the country's death rate relatively low - but far fewer have had a third dose which is seen as a guard against Omicron.
Though all Australian states are resisting a return to lockdown, most have reintroduced social distancing measures and mandatory mask-wearing to slow transmission.
But they are divided on whether and how to manage a return to school after lengthy periods of remote learning.
Students in NSW and Victoria will have to wear masks and receive regular rapid antigen tests when they return to in-person classes next week. Queensland however postponed the return to school to 7 February to avoid a spike in transmission.
"The peak does not mean the end," Queensland Chief Health Officer John Gerrard said, warning of a "possible extension oft he peak" when schools return.
WHO envoy says Covid should not be treated like the flu
Covid-19 should not be likened to the flu, the World Health Organization (WHO) has said and said
governments around the world "should not suggest to people that the data have suddenly changed, or the virus has suddenly got incredibly weak".
Dr David Nabarro, the WHO's special envoy for Covid-19, said that the "end was in sight" but said that Europe was only "passing the halfway mark in a marathon".
Asked about remarks that Covid-19 should be treated like the flu, Dr Nabarro told Sky News: "I keep wondering what the people who make these amazing predictions know that I and my colleagues in the World Health Organization don't know.
"You see, what people are seeing from around the world and reporting to the WHO is this is still a very, very dangerous virus, especially for people who have not been vaccinated and who've not been exposed to it before.
"It can also mutate and form variants and we've seen several but we know there are more not far away.
"So quite honestly, we are not saying that this should be considered to be like flu or indeed like anything else.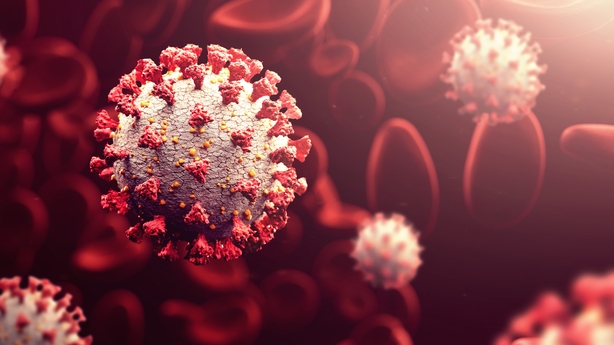 "It's a new virus, and we must go on treating it as though it is full of surprises, very nasty and rather cunning."
He added: "All governments everywhere should not suggest to people that the data have suddenly changed, or the viruses suddenly got incredibly weak.
"Governments have got to set the direction and not shy away from that.
"So all I'm asking every leader in the world to do is to help everybody stay focused on the job which is keeping this virus at bay, preventing people from getting infected if at all possible, and making certain that we are well prepared to deal with further surges as they come."
But he said that the end of Europe's battle with Covid-19 was "in sight".
"The end is in sight, but how long is it going to take to get there? What sort of difficulties will we face on the way? Those are the questions that none of us can answer because this virus continues to give us challenges and surprises."
He added: "It's as though we're just passing the halfway mark in a marathon and we can see that yes, there is an end and fast runners are getting through ahead of us.
"But we've still got a long, long way to trudge and it's going to be tough."
More Chinese provinces report cases linked to Beijing clusters

The Chinese capital has reported new local Covid-19 cases for the seventh consecutive day as flare-ups persisted ahead of the Winter Olympics Games in February, while four provinces found infections linked to clusters in Beijing.
The Beijing municipality reported six new domestically transmitted infections with confirmed symptoms for yesterday, after reporting nine a day earlier, data from the National Health Commission (NHC) showed.
Since 15 January, the city has reported a total of 36 local symptomatic cases, according to NHC statements.
Beijing has quickly stepped up measures to block further spreading of the virus, with the Winter Olympics due to start on 4 February, and China already in the Lunar New Year holiday travel season.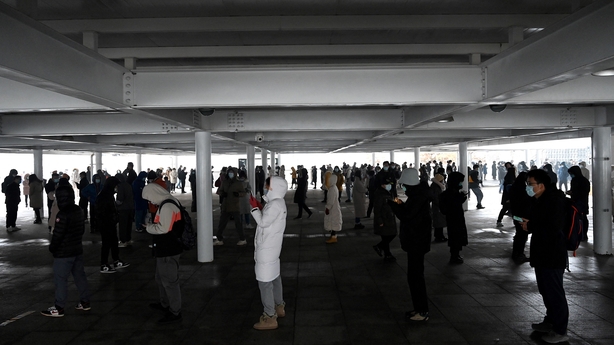 Outside of Beijing, the provinces of Shandong, Shanxi, Liaoning and Hebei have already found a total of eight infections linked to the capital.
Fengtai district in Beijing yesterday launched blanket testing of around two million residents, while some communities in other districts have started targeted testing in key groups.
People who bought over-the-counter treatments for fever, cough, infections or dry and sore throat should do a Covid-19 test within three days upon the purchase, and should avoid going out before the test result is known, a statement published by the Beijing Municipal Health Commission said.
Any lack of testing will be reflected in the individuals' digital health code, which "may affect travel and daily life," the statement said.
Nationwide, mainland China reported 18 new locally transmitted confirmed cases for yesterday, down from 19 a day earlier. It also reported five new domestic asymptomatic cases, which China does not classify as confirmed cases.
There were no new deaths, leaving the death toll at 4,636.
As of 23 January, mainland China had reported 105,660 cases with confirmed symptoms, including both local ones and those arriving from abroad.
Some Hong Kong civil servants to work from home as Covid spreads

Hong Kong will take steps from tomorrow to cut the number of civil servants working in their offices, as it battles a spate of Covid-19 infections in the run-up to the busy Lunar New Year holiday.
Daily cases hit an 18-month high of 140 yesterday, as a weekend surge in infections linked to a congested public housing estate sent authorities in the financial hub scrambling to rein in the virus.
Some employees would "work from home as much as possible," the government said in a statement this morning, adding that individual departments might temporarily cut back on some public services as a result.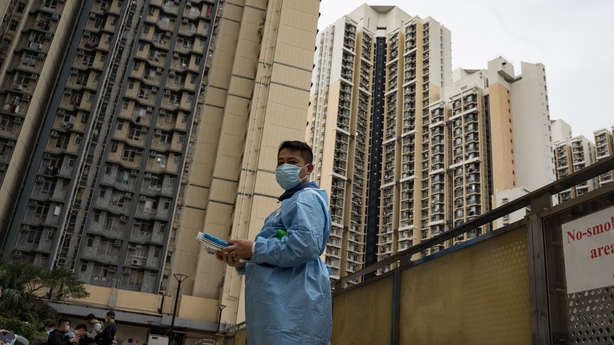 Ahead of next week's Lunar New Year holiday, Hong Kong has locked down thousands of people in the Kwai Chung estate for five days. About 35,000 face some curbs and must have daily tests, leader Carrie Lam said over the weekend after a visit.
The situation is testing Hong Kong's "zero-Covid" strategy to eliminate the disease, with schools and gyms already shut, restaurants closing at 6pm and many major air links severed or disrupted.
There was only a "slim chance" that city-wide restrictions could be lifted on 4 February as had been planned, Ms Lam has said.
Last week authorities stirred outrage with an order to cull more than 2,000 hamsters in dozens of pet shops, after tracing an outbreak to a worker in a shop where 11 hamsters tested positive.
Additional reporting PA