Tens of thousands of French teachers angry with the government's Covid-19 rules took part in a one-day strike today to demand better protection for pupils and staff against infection.
Teachers, parents and school directors have struggled to deal with the pandemic and the many twists and turns on Covid rules at school.
New testing requirements announced on the eve of the return from Christmas holidays and changed twice since coalesced the anger.
"We had reached such a level of exasperation, tiredness, and anger that we didn't have any other option but to organise a strike to send a strong message to the government," said Elisabeth Allain-Moreno, national secretary of the SE-UNSA teachers' union.
The exasperation was felt in protest rallies across France, at which many called for the resignation of Education Minister Jean-Michel Blanquer.
"The (health) protocol mutates faster than the virus," one poster read at a rally in the southern city of Nice.
A government source said Mr Blanquer was unlikely to lose his job three months before the presidential election. Prime Minister Jean Castex will, however, meet teachers' representatives later today, his office said.
Several left-wing candidates in April's presidential election, including Socialist Anne Hidalgo, whose platform includes doubling teachers' salaries, and hard-left Jean-Luc Melenchon, took part in the Paris protest.
Some schools were closed today because of the strike, while others were open only for children of health workers, while a number operated normally.
Unions said large numbers of teachers - including about 75% in primary schools and 62% in high schools - joined the one-day strike. The Education Ministry's figures were much lower, 38.5% in primary schools, and just under 24% in high schools.
Philippines bans unvaccinated from public transport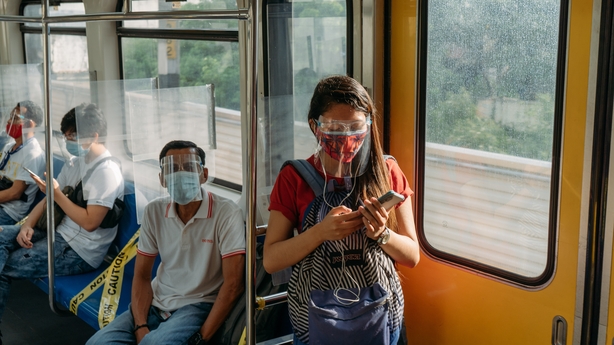 The Philippine government has defended a controversial ban on unvaccinated people using public transport in the capital Manila, where Omicron is fuelling a record surge in cases.
The rule, announced by the Department of Transportation this week and expected to take effect Monday, comes after President Rodrigo Duterte threatened to arrest people not vaccinated against Covid-19 who refused to stay at home.
Passengers will have to show proof of vaccination before boarding public buses, trains, boats or planes in Metro Manila, where infections are soaring, causing widespread disruption for businesses and straining hospitals.
Exceptions will be made for unvaccinated people who have official permission to travel to buy food, seek medical treatment or get jabbed.
Only around half the Philippine population are fully vaccinated, though the rate in the capital is much higher.
The Department of Transportation said the temporary "no vaccination, no ride" policy was designed to protect everyone and avoid an economically damaging shutdown of the public transport system during the latest spike.
"We believe that it is more anti-poor and anti-life if we will not impose interventions that will prevent loss of life due to non-vaccinations," it said.
But rights groups, including Amnesty International, slammed the policy.
"The way out of this pandemic is not to impose unacceptably disproportionate restrictions and punishment on those who are unvaccinated," Butch Olano of Amnesty International Philippines said.
He warned the rule would unfairly target the poor who cannot work from home and "further erode trust in the government".
The Philippine Commission on Human Rights said earlier the travel restrictions "effectively restricts the exercise and enjoyment of fundamental rights."
New cases hit a record 34,021 today, with just over three million people in the Philippines infected since the start of the pandemic.
The government loosened lockdowns in October last year, after coronavirus infections driven by the Delta variant peaked, in order to revive the battered economy.
New infections dwindled to a few hundred daily just before Christmas, but ramped up again as families and friends got together for the holidays.
France to ease UK travel restrictions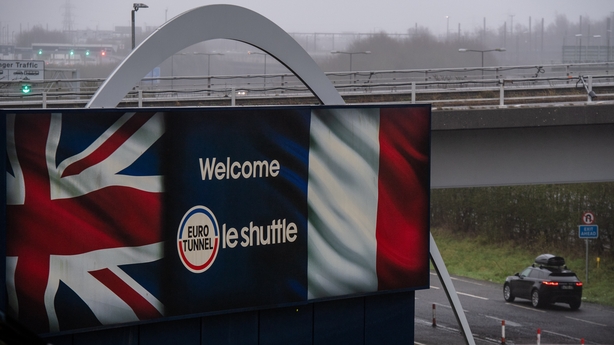 France said it will ease coronavirus curbs introduced last month on travellers from Britain, enabling vaccinated tourists to visit from tomorrow providing they have a negative test.
The government has decided to end a blanket ban on non-essential travel, announced on 16 December when "the epidemic was spreading at a spectacular rate in the United Kingdom," the prime minister's office said.
The French government was concerned about the spread of the Omicron variant at the time, but daily recorded cases of Covid-19 in France have since surpassed those in Britain.
"The wide circulation today of the variant in both countries has led the government to make the following changes," the statement from Jean Castex's office said.
All travellers from the UK will have to show a negative PCR or antigen test taken 24 hours before their departure.
The decision will allow thousands of winter-sports enthusiasts to head to the French Alps, popular with British skiers who had to cancel holidays booked over the Christmas and New Year period.
---
---
The unvaccinated will continue to face restrictions, however.
They will have to provide a "compelling reason" to travel such as a family emergency, and have to quarantine for ten days upon arrival in France at an address "that will be checked by security forces", the French statement said.
People who are vaccinated face no such restrictions.
The French travel rules came at a time when relations between the British and French governments were at historic lows due to a host of disagreements related to Brexit, as well as cross-Channel migration and a poached submarine contract with Australia.
German panel recommends Covid-19 booster for all 12-17-year-olds

Germany's STIKO vaccine committee has recommended that all children between the ages of 12and 17 receive a COVID-19 booster shot.
The committee said that the third dose should be the mRNA shot from Pfizer/BioNTech and should be given at the earliest three months after the child had their second shot.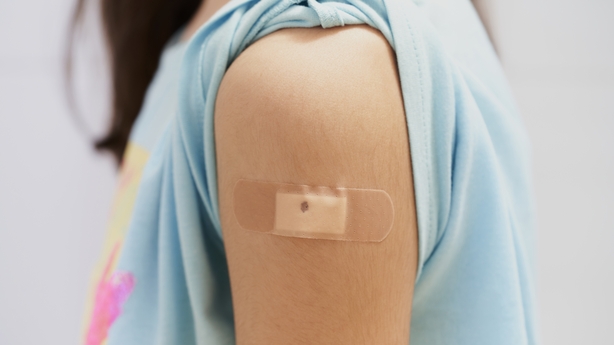 STIKO had updated its guidance in August to recommend that all children and adolescents aged 12-17 be given a Covid-19 vaccine.
England joins Finland in cutting isolation period to five days
The amount of time people with Covid-19 in England have to spend in self-isolation is to be cut to five full days, the UK health secretary has said.
Sajid Javid told the House of Commons that UK Health Security Agency (UKHSA) data showed "that around two-thirds of positive cases are no longer infectious by the end of day five".
He said that, from Monday, people will be able to take two tests to get out of isolation, "leaving isolation at the start of day six".
The government has been under pressure to bring the situation in England into line with the United States, where the isolation period has been cut to five days.
Finland cut the length of its Covid quarantine from ten days to five for most cases, its public health authority said.
It will still be possible for doctors to order a longer quarantine period of up to ten days if need be, it said.
With the Omicron variant, "the progress of infection development has speeded up and therefore the quarantine length of ten days is no longer justifiable the way it was before," public health authority THL's chief physician Otto Helve told reporters.