Fuelled by the highly transmissible Omicron variant, Belgium's daily cases of Covid-19 reached a new peak this week, with health experts warning of between 30,000 and 125,000 cases a day by mid-January in the nation of 11 million.
"The fifth wave has started. The weekly average has risen by 82%," virologist Steven Van Gucht told a news conference following a government meeting on the coronavirus situation.
Home to the European Union institutions and NATO, Belgium registered 27,199 new Covid-19 cases on 3 January, beating a record set in November 2020, and hit a fresh high of over 28,000 on 4 January, as Omicron hit the country a little later than Ireland, Britain, Spain and France.
"We are going to have a difficult few weeks. We are going to break records in the number of infections; large groups of people will be infected," Prime Minister Alexander de Croo said at the news conference.
"It will get worse before it gets better, but we are armed," he said.
The number of people in hospitals in also rising, especially in the Brussels region by 60%. Between 2,500 and 10,000 beds could be occupied by Covid patients by the end of January, Dr Van Gucht said, without giving estimates for patients in intensive care units.
Seeking to avoid staff shortages and encourage more vaccinations, the country's health authorities decided on Tuesday to remove the mandatory quarantine for inoculated people after coming into close contact with someone infected.
Schools will reopen as planned for in-class teaching on 10 January, but nightclubs remain closed and wearing a face mask is still required for anyone over six years old on public transport and in some indoor settings.
---
---
There were no immediate plans to make vaccination obligatory, unlike some other European countries which have imposed the measure for certain groups of people.
French parliament approves latest Covid vaccine measures
The French parliament has approved the government's latest measures to tackle Covid-19, including a Covidvaccine pass, offering some respite to President Emmanuel Macron after criticism of his attack on the unvaccinated.
The legislation for the vaccine pass was approved by 214 members of parliament, versus 93 who voted against it, while there were 27 abstentions. The measures will then go up to the Senate, which will examine it before any further approval.
The ruling La Republique En Marche party had earlier this week defended Mr Macron's use of coarse language as the president stepped up his campaign against those who have not been fully vaccinated against Covid, after his words drew condemnation from the opposition and mixed reactions from voters.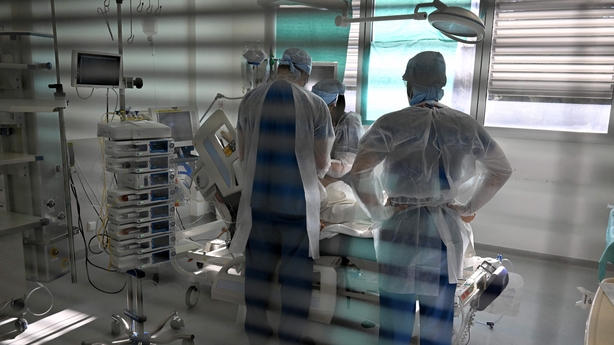 Mr Macron said he wanted to "p**s off" unvaccinated people by making their lives so complicated they would end up getting the vaccine.
He was speaking in an interview with Le Parisien newspaper, in which he also called unvaccinated people irresponsible and unworthy of being considered citizens.
Yesterday, France registered a record of more than 332,000 new Covid-19 cases in 24 hours, and a further 246 Covid deaths in hospitals, as the country battles a fifth wave of the virus.
Portugal eases Covid-19 rules as infections soar, hospitalisations still low

Portugal has said it would allow students to return to school from next week and nightclubs to reopen on 14 January despite a record surge in Covid-19 cases, with hospital admissions still well below levels seen earlier in the pandemic.
"It is evident that the Omicron variant is less severe ...vaccination has been effective against (it)," Prime Minister Antonio Costa told a news conference.
"That's why we have a much lower number of hospitalisations, fewer people in ICU and deaths," he added.
The variant hit Portugal - one of the world's most vaccinated nations, with 89% of its people fully inoculated - in November, leading to an increase in cases. These reached a record of close to 40,000 new infections yesterday.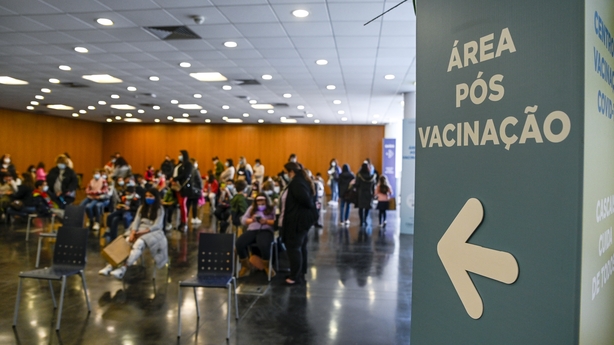 Authorities registered 14 fatalities from Covid-19 yesterday, far lower than the over 300 daily deaths in the previous peak of the pandemic in late January, when the vaccination campaign had just kicked off.
Hospitals held 1,251 Covid-19 patients compared with a peak of 6,869 on 1 February 2021.
From Monday, only coronavirus-infected people and those who live with them need to isolate, while those who have received a booster shot - a total of about 3 million people - no longer need to do so.
Students can return to school on Monday but a work-from-home order, imposed around Christmas, will stay in place until 14 January, Mr Costa said.
Nightclubs and bars can reopen on 14 January, but a negativetest will be required to enter. A negative test will also continue to be requested from all air passengers travelling to Portugal.
The surge in cases comes three weeks before a snap general election on 30 January and Mr Costa said authorities would do everything in their power to ensure all people, including those in isolation, can cast their ballots.
President Marcelo Rebelo de Sousa has said isolation could be temporarily suspended on election day.
Austria decides new Covid-19 measures including shorter quarantine
Austria will impose new Covid-19 measures from Saturday including shortening quarantine times to five days, requiring people to wear masks outdoors when in crowds, and limiting to six months the validity of vaccine certificates, officials said.
The government also announced stepped-up inspections to ensure shops are limiting access to vaccinated and recovered people.
"We need to do everything we can possibly do together to prevent another lockdown," Chancellor Karl Nehammer told a news conference after the federal government met provincial leaders and pandemic task force experts.
Austria reported 8,263 new Covid-19 cases today, nearly three times above the daily average number of infections last week as the country fights a wave of infections with the Omicron variant.