The beginning of the pandemic fuelled the rise of the social media platform TikTok, and in turn provided a flourishing marketplace for some small Irish businesses.
Richard Grimes, 21 and 20-year-old Peter Timlin used TikTok to launched their clothing brand in May 2020.
The pair tokk took their followers along on the journey before any clothes were manufactured, through creating a name and a logo - Pure Clothing - right up to finding office space for the business.
"We got over 100,000 views on a lot of videos, we had one that almost hit one million views and now we're up to 53,000 followers on the platform.
"As you can imagine that's a lot of people who are seeing your clothes, and it's a young audience too which is perfect for us," Richard said.
Pure Clothing has a sustainable twist and Richard said their garments are made from organic cotton, recycled polyester, and are embroidered in a fully wind-powered factory at Peter's home in Co Mayo.
The pair want to turn the tide on fast fashion and take steps to make sure their production is not harmful to the environment, including using electric van deliveries with Eco Express and plastic free and recycled post-consumer waste cardboard for their packing.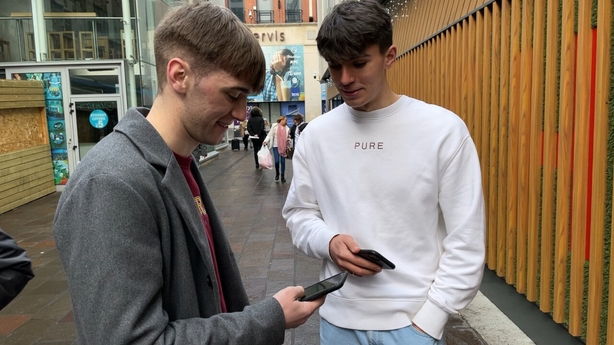 It is a hands-on operation with Richard's mother looking after packaging orders while they are away from the stockroom in Mayo.
Peter said they are happy to talk to customers who wish to suss out their claims of sustainability.
He said there is not enough regulation around "greenwashing", which means consumers are being misled to make them believe products or services - or the business itself - is sustainable, when that is not the case.
There are currently no laws in Ireland that specifically challenge "greenwashing".
The fashion industry makes up around 10% of global greenhouse gas emissions, and in Ireland 42,000 tonnes of clothes are put in the waste bin each year - the equivalent of four Eiffel towers in weight.
Another 'TikToktrepreneur' who has a focus on sustainability is Sorcha Lynch of Babydoll Vintage, who sells handpicked vintage clothes via Instagram and TikTok.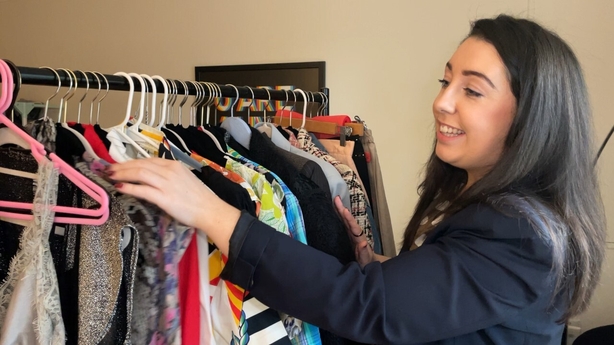 Vintage and online reselling of clothes equates to around 1,500 tonnes each year.
"I think when I really got engrossed in buying vintage clothes [is] when I would walk into a high street store and everything looked like rags then in my eyes."
She said the clothes from over 20 years ago were of better stock: "The materials were so much better, everything now is made from polyester."
For every order made with Babydoll, Sorcha invests in a tree planting project and since March she has "planted" 645 trees.
Many would think that when starting up a business, the most important thing would be profit, but these tiktoktrepreneurs said their customers care about the environment and are seeking out sustainable products.
Alicia Garrigan, 22, from Dublin, set up her business at the beginning of 2020.
'GirlGottaChange' sells diaries and planners and Alicia uses recycled paper and ink, although up to now she could not afford to have production based in Ireland.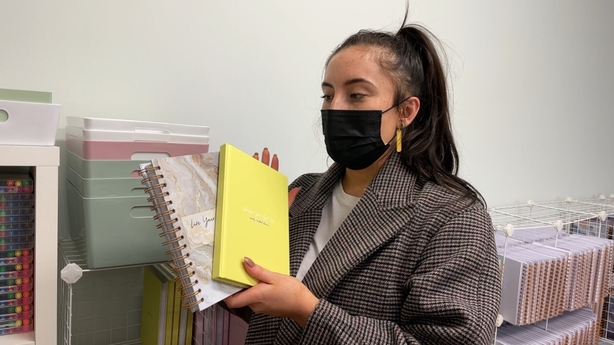 Her business aim for this coming year is to move production from Poland closer to home.
She said TikTok has given her the opportunity to exponentially grow her business and in the last year it has grown by 600%.
"That is all down to social media, Instagram, Facebook and TikTok especially. I started using TikTok when it started getting big during quarantine.
"I was working from my bedroom first, but I wouldn't recommend it," she said.