New Zealand will adopt a new system of living with the coronavirus from 3 December, which will end tough restrictions and allow businesses to operate in its biggest city, Prime Minister Jacinda Ardern has said.
New Zealand remained largely Covid-19 free until August but has been unable to beat an outbreak of the highly infectious Delta variant, forcing Ms Ardern to abandon an elimination strategy and switch to treating the virus as endemic.
Its biggest city Auckland has been in lockdown for over 90 days, although some measures were eased recently.
"The hard truth is that Delta is here and not going away, but New Zealand is well set to tackle it because of our high vaccination rates and our latest safety measures including the traffic light system and Vaccine Pass," Ms Ardern said in a statement.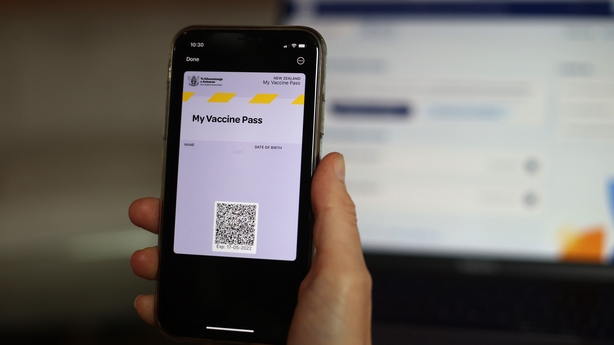 The new system will rate regions as red, orange or green depending on their level of exposure to Covid-19 and vaccination rates.
Auckland, the epicentre of the Delta outbreak, will start at red, making face masks mandatory and putting limits on gatherings at public places.
Ms Ardern said about 83% of eligible New Zealanders are fully vaccinated, while 88% have had their first shot.
---
---
Along with its geographic isolation, New Zealand enforced some of the tightest pandemic restrictions among OECD nations, limiting the spread of Covid-19 and helping its economy bounce back faster than many of its peers.
The country of 5 million has so far reported about 7,000 cases in all and just 39 deaths.
Its international border is still shut and it is unclear when it will reopen.
Australia to reopen to foreign visa holders in bid to revive economy

Australia will allow foreign visa holders to enter the country from the start of December, Prime Minister Scott Morrison said, the latest step to restart international travel and support its economy.
Australia shut its international border in May 2020 and allowed only restricted numbers of citizens and permanent residents to enter in a bid to curtail the spread of Covid-19.
The rules were relaxed in recent weeks to allow foreign family members of citizens to enter, and Mr Morrison said this will be scaled up from 1 December to allow vaccinated students, business visa holders and refugees to arrive.
"The return of skilled workers and students to Australia is a major milestone in our pathway back," Mr Morrison told reporters in Canberra.
Australia will also allow in vaccinated tourists from South Korea and Japan from 1 December, he said.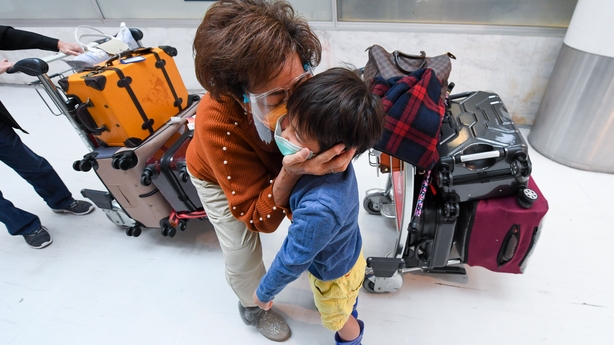 The return of foreign students, who are worth about A$35billion a year to the Australian economy, will be a major boost for the education sector.
More than 235,000 foreigners, including about 160,000 students, held visas for Australia at the end of October, government data showed.
Many Australian universities have come to rely on foreign students, who make up about 21% of total enrolments, and the border closure led higher education facilities to lay off hundreds of staff.
Border rules, swift lockdowns and tough social distancing rules helped Australia to keep its coronavirus numbers far lower than many other comparable countries, with around 200,000 cases and 1,948 deaths.
Most new infections are being reported in Victoria state, which logged 1,029 cases today. New South Wales, home to Sydney, reported 180 cases. Other states and territories are Covid-free or have very few cases.
South Korean schools resume full in-person classes

For the first time since South Korea began battling its coronavirus outbreak in early 2020, all schools across the country resumed full-time in-person classes.
As the first country outside China to face a major outbreak of the virus, South Korea's schools have seen various stages of shutdowns, remote learning, and hybrid arrangements.
Widespread testing, intensive contact tracing and tracking apps have enabled South Korea to limit the spread of the virus without the extensive lockdowns seen in other countries, but previous efforts at fully opening schools have been hampered by new waves of infections.
The fully reopened schools come as part of South Korea's "living with Covid-19" plan, adopted after it reached its vaccination goals last month. Overall 78.8% of the population is fully vaccinated, though that number drops to 12.8% for those ages 12-17.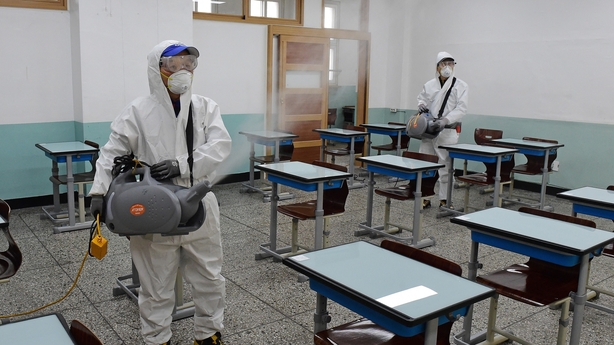 "It is true that many concerns remain," South Korean education minister Yoo Eun-hye said during a visit to a primary school in Seoul today.
Even as it eased social distancing amid high vaccination rates, the country has battled some of the highest daily case numbers yet, including a record number of severe cases.
South Korea reported 2,827 new Covid-19 cases as of midnight last night, down slightly from nearly a week of daily totals over 3,000, including a record high 3,292 new cases on Thursday.
Most worrisome for health officials is an uptick in serious cases requiring hospitalisation, which have lingered near record highs of more than 500.
Schools still can move back to remote learning or other hybrid arrangements if the coronavirus situation requires it. Precautions such as masks, dividers and other distancing measures remain in place.
Marines on track for worst vaccination record in US military
The US Marine Corps is set to have the worst vaccination record among military branches, with thousands of active-duty personnel set to miss the service's 28 November deadline to be fully inoculated.
As of 17 November, about 91% of active personnel are fully vaccinated and 94% partially vaccinated, according to a Marine Corps statement.
Service members are considered fully vaccinated 14 days after getting a single Johnson & Johnson shot or 14 days after their second dose of Pfizer or Moderna vaccine - meaning it is too late for many to complete the vaccination process by the deadline.
The Navy has the highest vaccination rate within the military at 96.7% of active-duty personnel fully vaccinated, followed by the Air Force at 96.4%. An Army spokesperson told the St. Louis Post-Dispatch on Thursday that 91.5% of active-duty soldiers were fully vaccinated as of Monday.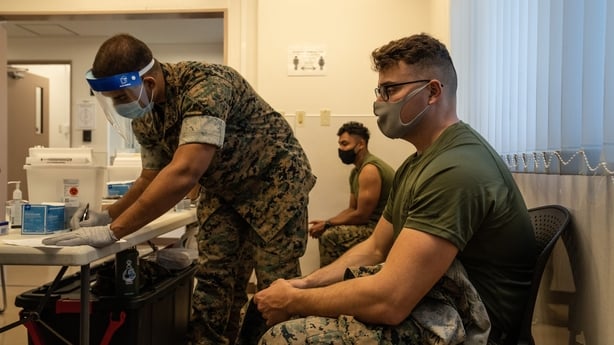 Army Secretary Christine Wormuth warned in a memo last week that National Guard members who refuse to get vaccinated would not have their service renewed unless they have an approved exemption, according to media reports.
Her warnings come as Oklahoma Governor Kevin Stitt, a Republican, defied the federal mandate and said he would not require National Guard members in his state to get vaccinated.
Other Republicans opposing vaccine mandates include Senator Ted Cruz who on Saturday responded to Ms Wormuth's memo by tweeting: "Biden admin persecuting our soldiers. This is not good for America."
In addition to the military, the Biden administration mandated vaccination for most federal employees, contractors, and health workers. More recently the White House said it would require private employers with at least 100 workers to mandate vaccination or weekly testing, a rule being challenged in court.
Nearly 60% of Americans are fully vaccinated.