Public health experts have warned we are facing into a difficult December.
Chief Medical Officer Dr Tony Holohan said the "case level is unsustainable", while his deputy, Dr Ronan Glynn, cautioned that the next few weeks will be "difficult for everybody".
Health Service Executive CEO Paul Reid also described the challenges in the health service as greater than at any time since the pandemic hit.
Current modelling suggests Ireland will next month record upwards of 200,000 cases. But this week Dr Holohan said the projected cases are not inevitable - if the public sticks to health guidelines.
Here are five ways people can help to prevent record Covid levels before Christmas:
---
1. Prioritise who you see
In the run up to the Christmas period it is important to prioritise who we meet. This was one of the main points expressed by Dr Glynn in a video posted on Twitter yesterday.
He said: "We know that this call is more difficult to respond to now than at any time previously."
Dr Holohan has urged people to halve discretionary socialisation over the coming weeks.
This is especially important if planning on visiting elderly or immunocompromised friends or family, particularly if they have not had a booster jab.
This step is also relevant to the workplace, since employees should now work from home, unless it is necessary to attend the place of work.
Taoiseach Micheál Martin recently called on people to use their "common sense" when it came to socialising. He had previously said "personal responsibility" would be a key factor in dealing with Covid over the months to come.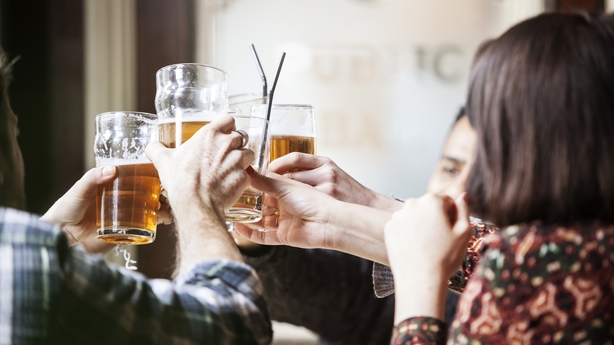 2. Consider meeting outside
If meeting with groups in the next few weeks, outdoor activities should be considered, according to the Deputy CMO.
Research has shown that fresh air disperses the Covid-19 virus and helps to evaporate the liquid droplets in which it is carried.
While Covid-19 infection can take place outdoors - especially when meeting without social distancing or mask-wearing - the chances of it happening are massively reduced.
If meeting outdoors is not an option, ensure the indoor setting you are in is well-ventilated, there is adequate social distancing and masks are worn.
3. Isolate if symptomatic
If you have any symptoms of Covid-19 you should stay at home, self-isolate and get a PCR test. This was the first key message expressed by Dr Glynn yesterday.
"If someone in your household is diagnosed with Covid-19, you need to restrict your movements for five days and isolate and get a PCR test, if at any time you become symptomatic," he said.
This should be the course of action, even if a person produces a negative antigen test.
Hospitals are also facing the added pressures from the Respiratory Syncytial Virus (RSV), norovirus (the winter vomiting bug) and influenza, many of which have similar symptoms to Covid.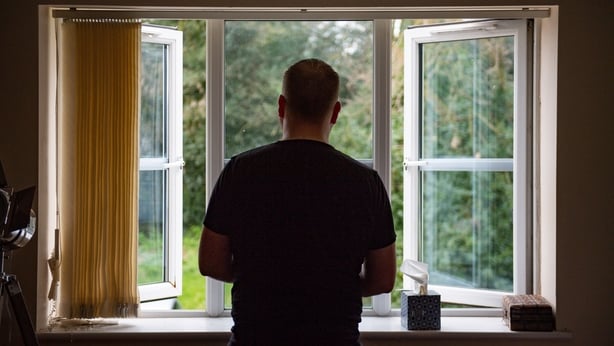 4. Follow traditional prevention methods
The importance of hand-washing, social distancing, mask-wearing and avoiding crowded places have all been reiterated in the last few weeks.
ESRI data at the end of October shows that there has been a reduction in mitigation behaviours, such as mask wearing and social distancing.
Meanwhile, a new study found that mask-wearing is the single most effective public health measure against Covid-19.
The expert study found that social distancing, wearing face masks and handwashing should continue alongside vaccines to protect people from the virus.
Anyone attending a crowded setting, either indoors or outdoors, should be wearing a mask and wearing it correctly over the nose and under their chin.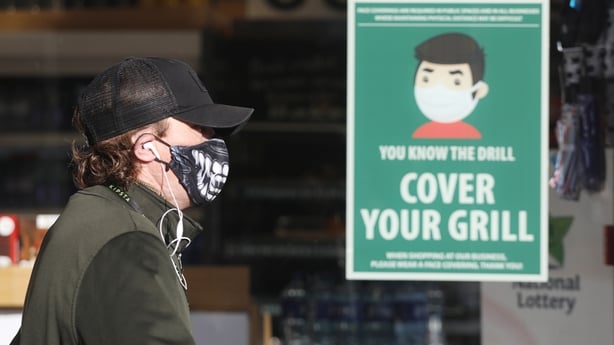 5. Embrace antigen testing
It has been around a month since the "enhanced role" of antigen tests was announced by the Taoiseach.
Dr Holohan has since advised people who are frequently taking part in higher-risk activities to take two antigen tests a week.
The test will find the virus in most people who have symptoms but, in some cases, it may not pick up the virus at all, particularly in people who have no symptoms.
As frequently stated, a PCR test is the most accurate way to test for Covid-19.
Antigen tests are now widely available in pharmacies and supermarkets.
---
Read more:
At a glance: Here are the updated Covid-19 restrictions
Step-by-step: How should I use an antigen test?