The countdown to the end of the year has begun. Christmas lights have been switched on around the country and people are hopefully preparing for a better December than last year.
For the vaccinated, the doors of pubs, restaurants and night clubs are open. For those who have not yet opted to get jabbed, it's too late for Christmas as they will not be fully immunised in time, unless they can avail of a single dose vaccine - or have immunity because they caught the virus.
Here are six key factors that will now determine what the end of 2021 has in store for us:
1) Case numbers
There is currently no sign of coronavirus case numbers declining. We remain in the fourth wave and it has not yet peaked. The public health view is that the peak may not come this month. It could occur in December. So, as we head towards the Christmas period, we are in for a time of great uncertainty.
That said, hospitalisations are a better metric of the seriousness of Covid-19. Those numbers were relatively steady a week ago, but are rising again. The rate at which a Covid-19 case converts to a hospital admission has reduced.
Vaccination, including boosters, are contributing to this. Now for every 1,000 Covid-19 cases, there are 25 hospital admissions. Recently, it was 35 admissions for every 1,000 cases. The most recent scenario projected 800-1,000 people in hospital with Covid-19, of which 150 would be in ICU. Yesterday, the numbers were 549 in hospital, of which 96 were in ICU.
The terrible news that a 14-year-old tested positive for Covid-19 and died in the last week has alerted people to the reality that this disease can be very serious, no matter what age a person is. It was a very sobering moment.
2) Booster vaccinations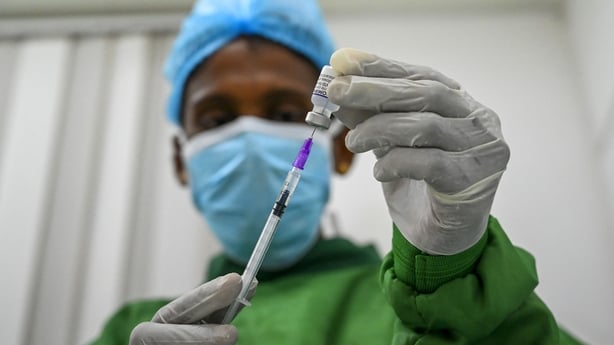 Booster vaccinations are under way for people over 60 and frontline health staff, plus people who are immunocompromised and those under 60 are getting a third dose. The HSE expects to have most of the booster jabs administered before Christmas.
News is expected very soon from the National Immunisation Advisory Committee (NIAC) on giving booster vaccines to those with underlying conditions. Some of this group will already have been captured under the existing booster campaign. But not all of course.
There is no patient register or unique patient identifier system for people with chronic, underlying or rare conditions. So, it is a complex task to identify everyone. However, as people with underlying conditions should have got the primary vaccination, there is already some record of this group.
More than 16 patient organisations have written to NIAC calling for booster vaccines to be given as soon as possible to people with underlying and rare conditions and also to their families and carers. This issue of family and carers getting a vaccine arose before when the original vaccination programme was under way, but they were not singled out for priority.
3) Hospital pressures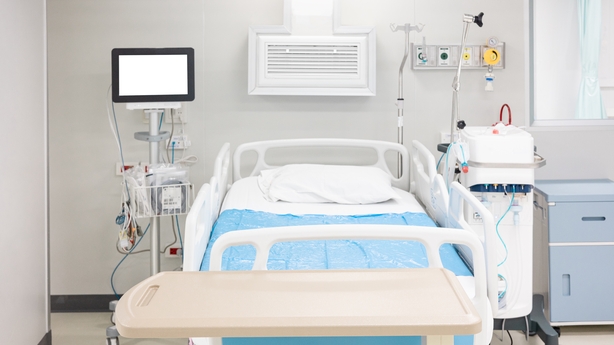 HSE chief Paul Reid has said that hospitalisations increased by 20% in the last week. He added that the health system alone cannot find a way out of Covid-19. Hospitals are also facing the added pressures from the Respiratory Syncytial Virus (RSV), norovirus (the winter vomiting bug) and influenza.
On the face of it, the official statistics show fewer cases of RSV, norovirus and flu for the year to date, compared to the same period last year. But the HSE has insisted that this comparison does not work because it gives a skewed picture. That is because during the early part of the year, the number of cases of RSV and other viruses were low, due to high public health measures, with less mixing and socialisation.
Doctors say the numbers have caught up now, and at an earlier stage, and are feeding into overcrowding in emergency departments, especially the children's hospitals and cancelled planned procedures. It does not augur well for the winter ahead.
The HSE says that 11,000 extra staff and 900 more hospital beds have been put in place in the last year, as well as the use of private hospital facilities. Up to now daily case numbers have been over 3,000 but not broken 4,000. Yesterday with 5,483 cases reported, there will be questions about the ability of the health service to cope.
(RTÉ News understands that the latest figures include a backlog of around 1,200 cases from the past few days.)
At what point might the HSE have to issue a national directive to halt all planned procedures? Doctors pointed out this week that for every hospital bed taken up by a Covid-19 patient, it means one less bed for other patients with other conditions needing important treatment.
Whatever the causes and factors, it seems that every year, about this time, we hear warnings that it is going to be a very difficult winter in the health system.
4) Socialising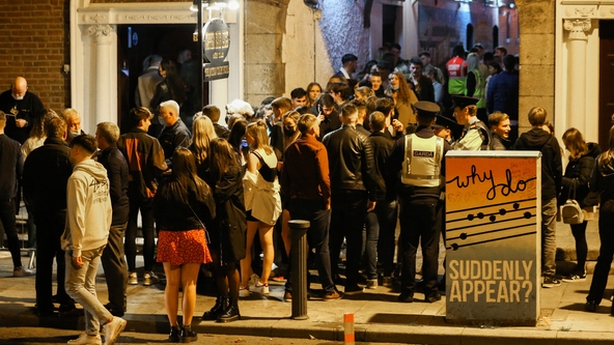 Up to now, many people have not heeded the advice from the Chief Medical Officer, Dr Tony Holohan, to reduce their level of "socialisation". This week, he urged people to halve their discretionary socialisation over the coming weeks. Otherwise, the case numbers cannot be sustained.
The recent ESRI data does suggest that people are less fearful now and have relaxed a lot more. The average number of close contacts has risen to over six. People are weary of Covid-19, the persistent, same messages. Many are fully vaccinated and have got booster jabs so they feel this should give them strong protection. We are also in a different space this November, compared to last year.
While nothing can be ruled out, there is no expectation that Ireland will be returning to restrictions and lockdowns. However, some other countries in Europe are going into reverse gear, and so nothing is written in stone.
5) Work from home or go to work?
People will remember the rather confused message from British Prime Minister Boris Johnson in May last year advising people to go to work, if they could not work from home. The fresh advice to the Government from NPHET this week to strongly advise people to work from home, if possible, has made the situation more complex for employers and employees.
At a time when the country has reopened, it sounds like a retreat. It looks like a different emphasis to the Government policy of a phased and cautious return to the workplace.
Until it is clarified, it will also pose something of a logistical nightmare for workers and their employers. Some clear direction will be needed from the Government after Cabinet examines the new NPHET advice on Tuesday.
6) New NPHET modelling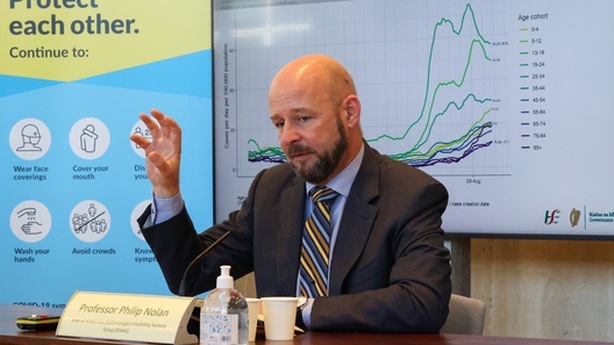 All eyes will be on the fresh NPHET modelling due next week from Professor Philip Nolan's team. It will include, for the first time, the impact of waning immunity from vaccination. This modelling will give us the optimistic and the pessimistic scenarios, from now up to Christmas and early into the new year.
Some of the models will factor in high socialisation that can be expected in the run up to Christmas, with parties, celebrations, busy shopping days and a much greater movement of people.
What happens between now and Christmas Day will determine what kind of festive season we will all have. Last year the plug was pulled on Christmas Eve and hospitality effectively shut down. People do not want to see the 'Ghost of Christmas Past' return this year.
For this December, there is also desire to keep the economy going, people in jobs, rebuild the tax coffers and lift the mood of the people. Getting the balance right is the hard bit.
It is difficult to believe that in just a few months' time, we will be marking the second anniversary of the first case of Covid-19 here.
So much has passed. It is as though we have been living in a different dimension. Like BC and AD, there was a time before Covid and now we all hope for a time post-Covid. There is a deep desire to see the worst of it behind us. Unfortunately, desires and wishes will not change the landscape, actions determine that.
With vaccination, boosters, new treatments and the huge amount of knowledge now about coronavirus, next year should be a lot different.
We know how to avoid this enemy. We have been in so many battles with it. And we remain under attack. Putting our collective experiences together, to the best effect, will help us get safely to the other side.