Bayern Munich star Joshua Kimmich has been told to get vaccinated against Covid-19 by Germany's acting interior minister after the footballer sparked a lively debate by revealing he had opted out of receiving jabs against the coronavirus.
"Think again and get vaccinated," Horst Seehofer, a senior figure in Angela Merkel's outgoing government, told Bild in a message aimed directly at Mr Kimmich.
"You are a personality with exemplary character. And if you get vaccinated, other people will say, 'then I'll do it too'."
Mr Kimmich, who captained Germany in a recent World cup qualifier, sparked a fierce debate in Germany at the weekend when he revealed he opted not to get vaccinated, because of "personal concerns".
Medical experts have criticised his stance, accusing Mr Kimmich of neglecting his duty as a role model in football-mad Germany.
"Joshua Kimmich is an expert in football matters, not of vaccination and vaccines," fumed Thomas Mertens, chairman of Germany's Standing Vaccination Commission (Stiko).
In a video interview for German daily Bild on Wednesday, Mr Seehofer urged Kimmich to rethink his position as "vaccination is the main weapon in the fight against the pandemic".
Germany has seen a sharp rise in numbers of those testing positive for the coronavirus with 23,212 new cases reported today.
Of Germany's population of 83 million, around 66% are fully vaccinated.
Mr Kimmich appears to be in the minority as more than 90% of footballers and backroom staff in Germany's top two leagues are vaccinated, according to figures released yesterday by the German Football League (DFL).
Bayern head coach Julian Nagelsmann is currently isolating at home after testing positive for the coronavirus last week.
Bayern Munich teammates Thomas Mueller and Manuel Neuer have made it clear they feel Mr Kimmich should get vaccinated and the midfielder has not ruled out doing so in the future.
"There is a very good chance that I will still get vaccinated," Mr Kimmich said Saturday, "it's simply that I still have concerns".
Bayern president Herbert Hainer has said he would be happy if Kimmich gets vaccinated, but pointed out there is no compulsory vaccination in Germany.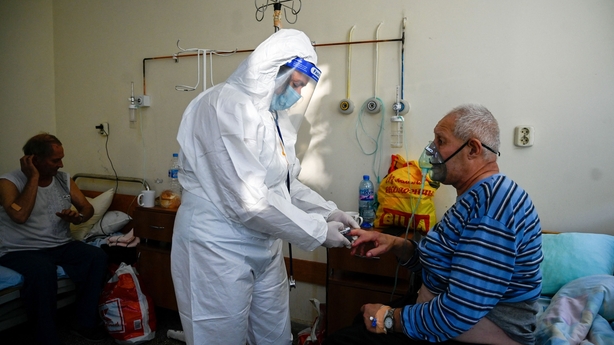 Bulgaria cases in record rise
Bulgaria's tally of coronavirus infections has risen by 6,813 in the past 24 hours, a record daily increase as the European Union's least vaccinated country grapples with a fourth wave of the pandemic, official data showed.
The virus has killed 124 people in the past 24 hours, according to the figures, bringing the total death toll to 23,440.
More than 7,300 people were in Covid-19 wards as hospitals across the Balkan country struggled to deal with the inflow of coronavirus patients amid a shortage of medical staff.
The interim government imposed a health pass entry to most indoor public venues in a bid to slow the spread of the more contagious Delta variant and spur vaccinations in the country, where only one in four adults has had at least one shot.
Vaccine take-ups have quadrupled since the pass was made mandatory last Thursday. More than 26,000 new doses were administered in the past 24 hours, bringing the total number of vaccinated adults to 1.46 million people.
But many Bulgarians remain sceptical about the shots amid entrenched mistrust in state institutions, misinformation and contradictory messages by politicians and experts ahead of a third parliamentary election this year on 14 November.
---
---
Vaccine opponents have held rallies against the health pass over the past days and a new national protest, organised by restaurants and hotel owners, is planned for tomorrow.
Late last night, interim Health Minister Stoicho Katsarov said the situation at hospitals was critical and appealed to Bulgarians to observe the restrictions. Out of 700 intensive care beds across the country, 608 are occupied.
"If these measures do not work, the only option left will be a full lockdown and a halt of economic life," Mr Katsarov said.
China's growing Covid-19 outbreak tests vulnerable border towns
China has reported nearly 250 locally transmitted cases of Covid-19 since the start of the current outbreak ten days ago, with many infections in remote towns along porous international borders in the country's northwest.
China had 50 new local cases for 26 October, the highest daily count since 16 September, official data showed today.
The overall number is tiny versus many clusters outside the country. It is also modest compared with more than 1,200 local cases reported during China's July-August outbreak and the more than 2,000 cases in January during the last winter.
However, the steady increase of cases in the past week and their geographical spread alarmed local authorities and prompted the return of complex sets of restrictions on travel as well as on the tourism and catering sectors.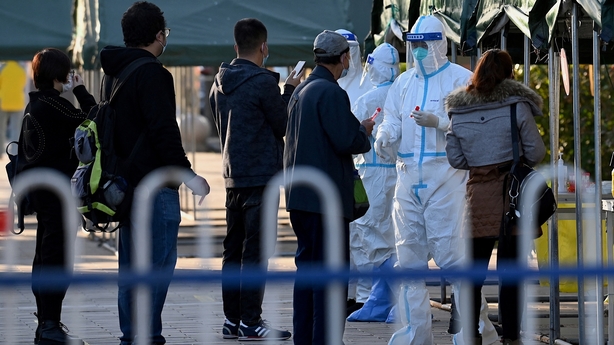 China has said the pandemic is the biggest challenge to its hosting of the Winter Olympics in February. Officials suspected the current flare-up was caused by a virus source from overseas.
Cities like Beijing have managed to keep infection numbers low by quickly quarantining and testing potential cases. But small border towns, battling a higher risk of infections imported from overseas while equipped with relatively few resources, have suffered more severe and prolonged disruptions amid China's zero tolerance for Covid-19.
Brazil Senate committee approves report calling for Bolsonaro to be indicted
A Brazilian Senate investigative committee has approved a report that calls for President Jair Bolsonaro to be indicted for nine crimes related to his handling of the coronavirus pandemic, including crimes against humanity.
The report, which is more than 1,300 pages long and took the opposition-controlled committee about six months to prepare, also alleges that 77 additional people and two companies committed crimes.
A draft report released last week had called for Mr Bolsonaro to be indicted for genocide and murder, but senators later decided to drop those particular charges due to what politicians described as technical reasons.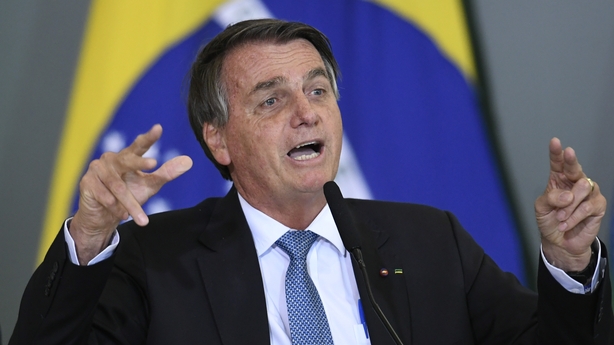 They also decided to add ten people to the list of individuals who should be indicted.
Among the people added was Wilson Lima, the governor of interior Amazonas state, where a lack of hospital oxygen supplies resulted in deaths by asphyxia earlier this year.
His government is currently under federal investigation for alleged corruption related to the purchase of medical equipment.
"The chaos of Jair Bolsonaro's government will enter history as the lowest level of human destitution," said Senator Renan Calheiros, rapporteur of the report, adding that the president was "on the side" of dictators, including Adolf Hitler and Augusto Pinochet.
Mr Bolsonaro's press office did not immediately respond to a request for comment last night.
Mr Lima dismissed the inclusion of his name as political posturing.
"Putting my name in the final report has a motivation that is totally political and electoral," Mr Lima said in a statement provided by his press office. "I wasn't even investigated by the committee."
It is unlikely Mr Bolsonaro will face any formal charges, as they would have to be brought by Brazil's prosecutor-general, whom the president appointed.
The president has previously dismissed the Senate investigation as a "joke."
Still, the report highlights the right-wing leader's increasing isolation heading into an election year.
His popularity is already flagging due to his handling of the pandemic and stubbornly high inflation.
Canadian province to offer Covid-19 booster shots to all residents
British Columbia will begin offering Covid-19 vaccine booster shots to everyone over the age of 12 from January, officials said, becoming the first major Canadian province to significantly widen eligibility for boosters.
People over the age of 70 as well as indigenous people over 12 will be invited to book shots sooner than the new year, said Dr Bonnie Henry, the province's medical officer of health.
Residents of long term and assisted living are already eligible.
The interval from the second dose will be roughly six to eight months, the government said, and invitations for the optional shot will be issued based on age and risk level.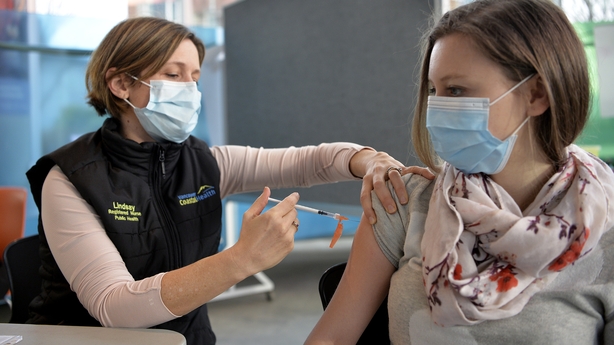 Although vaccines are effective, the province is "starting to see a gradual decline in protection over time" from the first and second doses of vaccines, Dr Henry said, leading them to take the "proactive" step of offering booster shots.
Other Canadian provinces have so far committed to booster shots only for residents of long term care, people with immunodeficiency issues, or those over a certain age, among other criteria.
Vaccines with mRNA technology will be used for booster shots in British Columbia, officials said, regardless of which vaccines a person initially had.
More than 82% of Canadians aged 12 and older are fully vaccinated, according to government data.