Taoiseach Micheál Martin has defended the decision to introduce ticketing for nightclubs in the face of industry criticism that it is not workable.
Mr Martin said ticketing "can be done very easily" and it was needed for contact tracing.
Speaking on Newstalk FM, he also said the row was similar to the disquiet in July on the move to make Digital Covid Certificates mandatory for indoor dining.
Mr Martin said "all hell broke loose" in the Dáil and elsewhere, yet the system had proved to be very effective.
The new rules, requiring nightclubs and venues to be ticket-only from next week, have been described by the sector as unworkable and impossible to implement.
The guidelines were published yesterday evening, just as nightclubs were preparing to reopen their doors for the first time in more than 18 months.
Late-night venues can now operate at 100% capacity, while live music venues can host a fully seated crowd and up to 1,500 people standing.
Gardaí in Dublin did not report any incidents overnight.
The rules state that from next week, tickets will be a requirement rather than a recommendation for entering clubs, late bars and venues.
They will be issued digitally on mobile phones and scanned at the door where customers will also have to show their ID and Digital Covid Certificate.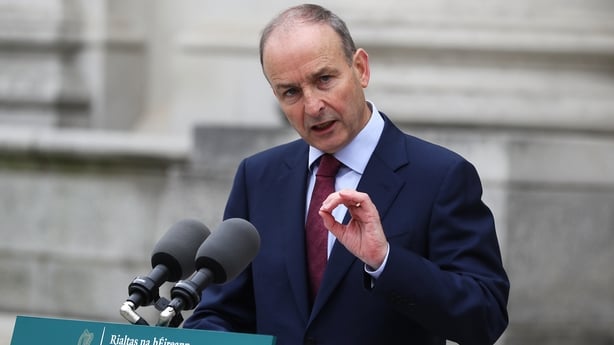 Representatives of the nightclub sector have been told this afternoon that tickets will not have to be purchased at least 24 hours in advance.
The Licensed Vintners Association (LVA) said this is different to what they were told at a meeting with officials last night.
The details of how long in advance tickets will have to be purchased are expected to be outlined in regulations legally underpinning the rules, which will be published early next week.
Asked whether the industry was misled this week, Mr Martin said that representatives would have been alerted to the move during engagement with officials.
The Taoiseach also suggested that an annual Covid vaccine could become a fixture along with the flu vaccine.
He said boosters would work and would give the extra protection that people require and he added that it would be very significant for the over 60s.
Today, the Department of Health was notified of 2,427 new cases of Covid-19.
New rules branded 'completely unworkable'
The LVA, which represents the majority of Dublin premises, said ticket requirements would apply to any bar where music is played.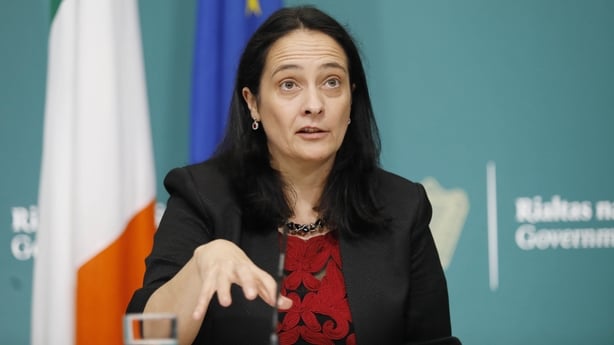 The association said the guidelines are "completely unworkable" and contradicted the very nature of nightlife in Ireland.
Meaning, they said, customers would need a ticket if a trad session was taking place in their local pub.
The group said the guidelines were a disaster for the industry, for nightlife and musicians.
The association's CEO described the requirement as "plain nuts" and "unworkable as it stands".
Speaking on RTÉ's Saturday with Katie Hannon, Donall O'Keeffe said: "We've had a shambolic process since Tuesday."
He said that the guidelines came as a "bombshell" for all working in the sector.
A busy night in Dublin as nightlife reopens after almost 600 days closed. Coppers nightclub is among the venues where long queues formed early in the night @RTENews pic.twitter.com/gMVEgsaxMI

— Fergal O'Brien (@FergalOBrien_) October 22, 2021
Minister for Tourism and Culture Catherine Martin said these safety guidelines are needed to balance public health with facilitating reopening.
Additional reporting: Sandra Hurley