The British government has said it is monitoring a subvariant of the Delta strain of the coronavirus, which has been seen in a growing number of cases.
Prime Minister Boris Johnson's spokesman said the government was keeping a "close eye" on the AY.4.2 variant but said there was no evidence it spreads more easily.
"As you would expect, we are monitoring it closely and won't hesitate to take action if necessary," he told reporters.
Overall infection rates in Britain remain stubbornly high, despite high rates of vaccination, and yesterday nearly 50,000 new cases of Covid-19 were recorded.
Some scientists have suggested that measures to mitigate close-contact transmission, such as mask-wearing indoors, could be needed to prevent cases spiralling further.
Coronavirus restrictions were lifted across the country in July after three national lockdowns.
The rise has been attributed to high numbers of infections among schoolchildren, and prompted calls for a more wide-ranging booster jab programme to combat waning immunity.
Downing Street has acknowledged the rising numbers of positive tests, hospital admissions and deaths, but pointed to fluctuations in all three rates in recent months.
Francois Balloux, professor of computational systems biology at University College London, said AY.4.2 has two spike mutations found in other coronavirus variants and was first sequenced in April 2020.
The subvariant was "rare" outside Britain and there had been only three cases detected so far in the United States, he added.
"As AY.4.2 is still at fairly low frequency, a 10% increase in its transmissibility could have caused only a small number of additional cases.
"As such it hasn't been driving the recent increase in case numbers in the UK."
Prof Bayroux, director of the UCL Genetics Institute, added: "This is not a situation comparable to the emergence of Alpha and Delta that were far more transmissible (50 percent or more) than any strain in circulation at the time.
"Here we are dealing with a potential small increase in transmissibility that would not have a comparable impact on the pandemic.
China reported nine new domestically transmitted Covid-19 cases for yesterday, the highest daily tally since the end of September, with a northern border city enforcing a soft lockdown to contain infections.
Out of the nine local cases, two were found in the northern region of Inner Mongolia, data from the National Health Commission (NHC) showed.
Erenhot city in the autonomous region of Inner Mongolia, adjacent to Mongolia, advised its 76,000 residents not to step out of their residential compounds unless for necessary matters. It has reported a total of four local cases as this morning since 13 October.
Vehicles were banned from leaving or entering the city, except for essential cars with official clearance, the Erenhot health authority said in a statement.
The city also closed indoor public venues such as cinemas, internet cafes and gyms, and suspended tourist sites as well as places for religious activities.
The northwestern city of Xian in Shaanxi province reported five local cases.
The city has suspended some tourist sites to carry out disinfection, and require those arriving in the city from outside Shaanxi province to show proof of negative test results within 48 hours before they can visit tourist sites or stay at hotels.
The southern city of Changsha in Hunan province and northwestern Yinchuan in the Ningxia autonomous region also reported one case each, according to the NHC data.
Officials have not provided details on how the people were infected, or whether they had contracted any variants of concern.
Including infected travellers who arrived in China from abroad, there were 25 cases in total, compared with 24 a day earlier.
The country also detected 19 new asymptomatic patients, which it classifies separately from confirmed cases.
No new deaths were reported, leaving the death toll unchanged at 4,636. Mainland China has so far reported 96,571 confirmed coronavirus cases since the outbreak began in late 2019.
Australia's Covid-19 cases remain subdued as vaccinations rise

Australia's Covid-19 cases remained subdued as its largest cities, Sydney and Melbourne, gradually move towards normality amid a surge in vaccinations, after being rocked by a third wave of infections from the Delta variant.
Sydney and the national capital Canberra exited a months-long lockdown last week after racing through its inoculation targets while Melbourne is on track to lift its strict stay-home orders later this week as double-dose rates in the adult population pass 70%, 80% and 90%.
Authorities in Queensland, which yesterday became the first COVID-free state to outline its reopening plans, urged the state's 5 million residents to get vaccinated ahead of opening its state borders a week before Christmas - when its double-dose vaccination rate is expected to reach 80%.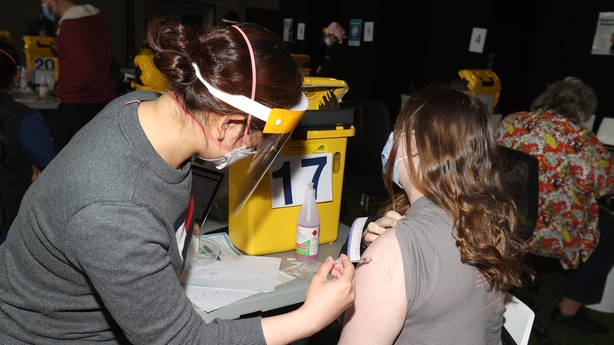 Queensland Premier Annastacia Palaszczuk said the opening of borders should act as an "incentive" for residents to get inoculated. Queensland has so far only fully vaccinated 57% of its population above 16, well below the national average of 68%.
Some states and territories have mandated inoculation of frontline workers with people facing up to A$5,000 fine in the remote Northern Territory.
Michael Gunner, the territory's chief minister, yesterday responded to Texas Senator Ted Cruz who labelled the territory's vaccine mandate as "Covid tyranny".
"We don't need your lectures, thanks mate. You know nothing about us. And if you stand against a life-saving vaccine, then you sure as hell don't stand with Australia," Mr Gunner said in a tweet.
Texas has seen nearly 70,000 deaths from the virus, compared with just 1,558 in Australia and none in the remote Northern Territory.
A total of 1,749 new cases were reported in Victoria, the majority in Melbourne, down from 1,903 yesterday.
Daily infections in New South Wales, home to Sydney, rose slightly to 273, still well down from its pandemic high in early September.
Children fuel England's Covid case rise after slow vaccine start
The spread of Covid-19 among children in England is fuelling a recent rise in cases nationally and causing concern among some scientists that vaccines are being rolled out in schools too slowly.
Covid-19 cases in Britain as a whole are much higher than in other European countries and are rising.
On Friday one survey suggested prevalence was at its highest level since January, with 8% of secondary school children infected.
Vaccination rates for the age group in England are lagging those in many European countries, which some scientists have attributed to mixed messaging around shots for children, a later start and inflexibility with the rollout.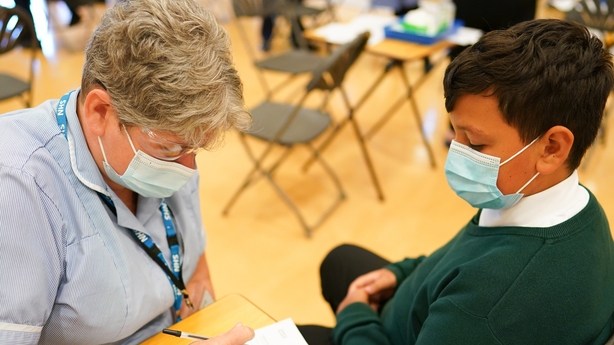 "The worry at the moment is it is clear that the vaccination programme in 12 to 15-year-olds is not going very well," Lawrence Young, virologist at University of Warwick, said, adding that the spread of other viruses could lead to a "perfect storm" in the winter for the NHS if cases spread to older, more vulnerable adults.
"With all of what that means not only again for schools, but also for overwhelming the NHS... then the worry is that autumn and winter are going to get very, very messy."
Last month, Britain's chief medical officers recommended that children aged 12 to 15 should be offered a Covid-19 vaccine to help reduce disruption to their education.
But with children and teachers missing school time having caught Covid, some believe the rollout started too late.
The rollout in England is also being done through schools, meaning the offer of a vaccine is not being made available to all eligible children at the same time.
In Scotland, by contrast, where 46.5% of 12- to 15-year-olds have had a Covid shot, walk-in vaccination facilities are available, meaning children are not reliant on schools to get access to shots.
Dr Brian Ferguson, of the University of Cambridge's Division of Immunology, said that while it was natural there would be a lower take-up in children, he was concerned that not all children who wanted shots in England currently had access to them.
"The problem at the moment is that you have a slow rollout of this process, in the time when you also have a high case-rate in that age range," he told said.
"That's causing problems with getting the vaccines to children who want to have the vaccines... That I think is a foreseeable problem that could have been avoided."
Singapore expands quarantine-free travel for vaccinated passengers

Singapore has begun quarantine-free entry for fully vaccinated passengers from eight countries, part of a plan to ease restrictions as the business hub gears up to live with the coronavirus.
The latest easing expanded a programme that began with vaccinated air travel lanes with Germany and Brunei last month, and is now open to passengers from the United States, Canada, Britain, Denmark, France, Italy, Spain and the Netherlands.
Singapore Airlines said flights from Amsterdam, London, Los Angeles and New York were scheduled to arrive today under the programme.
Passengers arriving as part of this scheme - which will include South Korea from 15 November - will not have to quarantine if they have been fully vaccinated and test negative for the virus before they depart and when they arrive.
To enable families to travel, Singapore has allowed entry to unvaccinated children aged 12 years and under if they are accompanied by someone flying under the scheme.
The city-state initially fought the Covid-19 pandemic by shutting borders, imposing lockdowns of varying intensity and aggressive contact tracing. But with more than 80% of the population fully vaccinated, authorities are keen to revive the economy.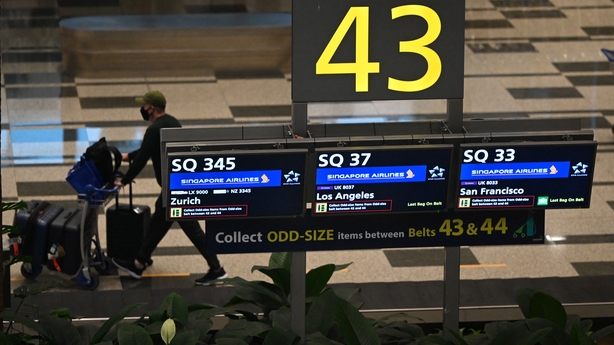 Singapore is home to the regional offices of thousands of multi-national corporations, which rely on its status as a business and aviation hub for their operations.
Singapore's vaccinated travel lanes may also provide a shot in the arm for the pandemic-hammered airline and tourism industries, analysts said.
Before the pandemic, tourism accounted for about 5%i of Singapore's GDP, said Song Seng Wun, a regional economist with CIMB Private Banking.
"We used to get 1.6 million tourists every month, our airport used to handle over a thousand flights a day pre-pandemic. Now it is just over 300 flights a day," he said.
Statistics from the Singapore tourism board showed international visitor arrivals plunging to less than 2.8 million last year from a record 19.1 million in 2019.