Australia was bracing for more Covid-19 infections and hospitalisations, officials said, even as it moves toward gradually easing pandemic restrictions with the vast majority of its people getting vaccinated against the virus.
Sydney, in a lockdown for more than 100 days, is to ease some key restrictions for the fully vaccinated from Monday.
More than 70% of people across New South Wales state, of which Sydney is the capital, have been fully vaccinated.
"We know that as we open up, case numbers will increase," said New South Wales Premier Dominic Perrottet.
"But what has been key to keeping people safe is our high vaccination rate."
Australia's most populous state recorded 580 new infections today and 11 deaths.
Neighbouring Victoria, its capital Melbourne in a lockdown since early August, reported a record 1,965 cases and five deaths.
The state, home to around a quarter of Australia's 25 million people, has inoculated around 57% of its population.
The federal government is completing a plan to bring in 2,000 nurses and doctors from overseas over the next six months to help with the expected higher demand, Health Minister Greg Hunt told The Age newspaper.
"This will be a one-off boost to provide additional support," Mr Hunt said.
---
---
Hospitals in Melbourne and Sydney have been under strain in recent weeks, with Ambulance Victoria, the state's provider of pre-hospital emergency care and ambulance services, reporting four of its five busiest days ever over the past two weeks.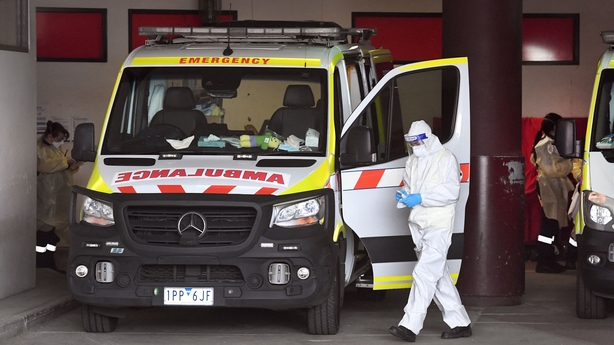 Australia's Covid-19 cases remain, however, far lower than many comparable countries, with some 125,000 infections and1,421 deaths.
Neighbouring New Zealand, which was largely virus-free for most of the pandemic until a Delta outbreak in mid-August, reported 34 new local cases, down from 44 yesterday.
US will accept WHO-approved Covid-19 vaccines for international visitors

The United States will accept the use by international visitors of Covid-19 vaccines authorised by US
regulators or the World Health Organization, the Centers for Disease Control and Prevention said.
On 20 September, the White House announced the United States in November would lift travel restrictions on air travelers from 33 countries including China, India, Brazil and most of Europe who are fully vaccinated against Covid-19. It did not specify then which vaccines would be accepted.
A CDC spokeswoman said late yesterday: "Six vaccines that are FDA authorised/approved or listed for emergency use by WHO will meet the criteria for travel to the US."
The CDC said that "earlier this week, to help them prepare their systems we informed airlines" of the vaccines that would be accepted and added "CDC will releasea dditional guidance and information as the travel requirements are finalised."
Some countries had pressed the Biden administration to accept WHO-approved vaccines, since the US Food and Drug Administration authorised vaccines are not widely used in all countries.
The United States will admit fully vaccinated air travellers from the 26 so-called Schengen countries in Europe as well as Britain, Ireland, China, India, South Africa, Iran and Brazil.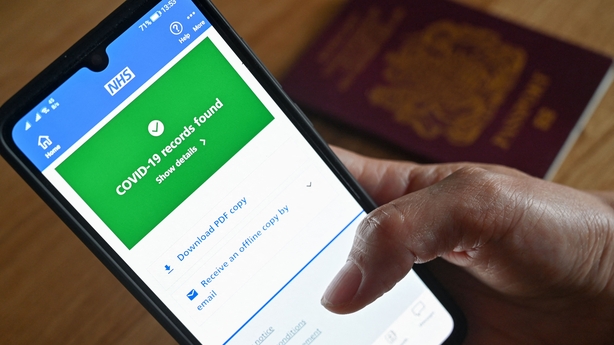 The unprecedented US restrictions have barred most non-US citizens who were in those countries within the past 14 days.
The new Covid-19 vaccine requirements will now apply to nearly all foreign nationals flying to the United States - including those not subject to the prior restrictions.
The CDC must still finalise and publish new contract tracing rules for international visitors, which it sent to the White House for review on 15 September.
The CDC must also detail rules for exceptions, which include children not yet eligible for shots, as well as for visitors from countries where vaccines are not widely available.
The administration must also decide whether to admit visitors who are part of Covid-19 clinical trials or have recently contracted Covid-19and are not yet eligible for vaccination.
Fiji to reopen for tourism as it hits vaccine milestone

Fiji will ease Covid-19 restrictions and announce its reopening for international travel after the country hit a vaccination milestone.
Changes to the country's virus restrictions would be announced tomorrow afternoon after 80% of the adult population received both doses of a Covid-19 vaccine, Prime Minister Frank Bainimarama said.
"A full three weeks ahead of schedule! I'm grateful to everyone who's rolled up their sleeves to help make Fiji safe," Mr Bainimarama said in a tweet.
"I'll announce the easing of Covid restrictions at home and our plan to reopen Fiji to the world."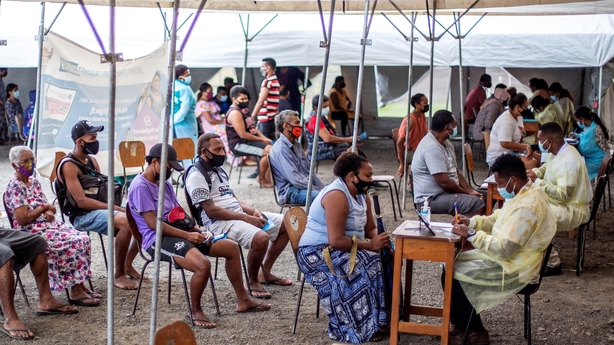 Last month officials said once the target was reached, Fiji would reopen travel for "green list" locations, including Australia, New Zealand, Japan, Canada, South Korea, Singapore and parts of the United States.
Visitors must be fully vaccinated and test negative for Covid-19 before departure under the previously announced plan.
Once in Fiji, they would stay in designated zones where all contacts, from hospitality staff to tour operators, would be fully vaccinated.
Reviving tourism, which government figures estimate accounts for 40% of Fiji's economy, is seen as crucial to containing rising poverty in the nation of under one million people.
The South Pacific nation was free of Covid for a year before the arrival of the Delta variant in April.
The outbreak's case numbers peaked in July recording more than 1,200 new infections daily.
Only 40 cases were recorded today.
Singapore opens quarantine-free travel to major countries
Singapore is opening its borders to more countries for quarantine-free travel as the city-state seeks to rebuild its status as an international aviation hub, and prepares to reach a "new normal" to live with Covid-19.
From 19 October fully vaccinated people from eight countries, including Britain, France, Spain and the United States, will be able to enter the island without quarantining if they pass their Covid-19 tests, the government said.
The announcement marks a major step in Singapore's strategy to resume international links.
The country, with a population of 5.45 million has been reporting record daily Covid-19 infections of more than 3,000 over the past few days, though almost all the cases are asymptomatic or mild. About 83% of the population is fully vaccinated, one of the world's highest rates.
Singapore recently reimposed coronavirus restrictions to buy time to prepare to live with the disease but the step was met with some rare frustration as the government walks a fine line between reopening and preventing hospitals from getting overwhelmed.
Prime Minister Lee Hsien Loong said Singapore will reach a new normal and can lighten restrictions when cases stabilise, even if they stay in the hundreds.
"It will take us at least three months, and perhaps as long as six months, to get there," Mr Lee said in an address to the nation, which has largely kept the virus at bay since last year with masks, contact tracing and a closed border.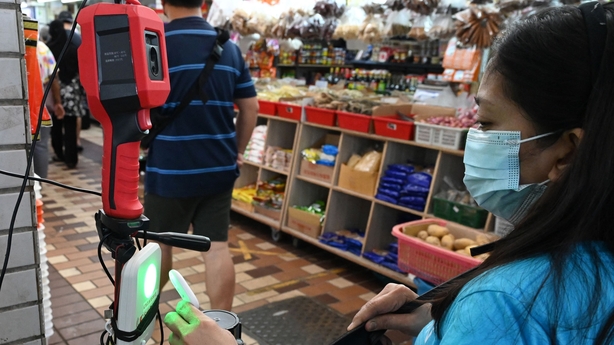 "After this surge stabilises, we may still see future surges, especially if new variants emerge. We may have to tap on the brakes again if cases again grow too fast, to protect our healthcare system and healthcare workers," Mr Lee said.
The government announced measures to help locals adjust to the strategy of living with the virus, such as allowing most infected people to recover at home.
It simplified rules for testing and isolating infected people. Experts have previously said widespread testing may be unnecessary with most people vaccinated.
The government also tightened rules for those who remain unvaccinated, barring them from entering malls and eating at the country's ubiquitous hawker centres.
Singapore's travel programme for fully vaccinated people began in September with Germany and Brunei, and will include South Korea from next month.