A panel of expert outside advisers to the US Food and Drug Administration have voted to recommend Covid-19 vaccine booster shots for Americans age 65 and older and those at high risk of severe illness.
Earlier, they overwhelmingly rejected a call to support a third Pfizer's Covid jab for everyone aged 16 and up, citing concerns about potential side-effects in younger age groups.
The panel also recommended that the FDA include healthcare workers and others at high risk of occupational exposure to the virus in their booster programme, such as teachers.
Dr Paul Offit, an infectious disease expert at the University of Pennsylvania and a member of the panel, said the recommendation was "a step back" from the Biden Administration's recommendation of widespread boosters starting 20 September.
"This is: 'We're going to test the water, one foot at a time,'" said Dr Offit, who voted "no" on the initial question of widespread use of boosters and "yes" on the more modest offering of vaccines for those at higher risk.
The White House earlier today said it was ready to roll out boosters of the Pfizer/BioNTech vaccine next week if health officials approve them.
Still, the panel's recommendation would cover many of those who got their second shot six or more months ago.

Members rejected Pfizer's request for full approval for boosters for those aged 16 and older.
The FDA will take the panel's recommendation into consideration in making its final decision on the boosters.
Pfizer could come back with more data to support a wider authorisation.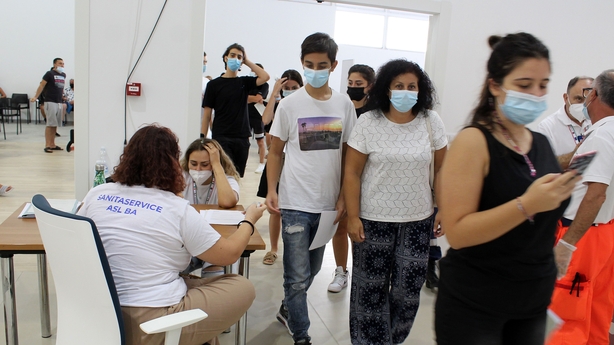 Vaccine bookings jump in Italy after Covid health pass made mandatory
Bookings for Covid-19 vaccinations jumped in Italy today after the government made inoculation mandatory for all workers in some of the strictest anti-coronavirus measures adopted in the world.
The number of people making appointments more than doubled from the day before in the northeastern region of Veneto, while in Tuscany they almost tripled, according to provisional data.
In Italy's largest region Lombardy, daily bookings jumped to more than 17,000 on Thursday from some 9,500 a day earlier. Data for today was not immediately available.
Elsewhere, a steady stream of people headed into vaccination centres where bookings were no longer necessary.
"I have come because otherwise they won't let me work on the building site," said Henry Tuku, 30, a migrant entering a site offering free vaccines near Rome's central station.
As of 15 October, any worker who fails to show proof of vaccination, a negative Covid test or recent recovery from infection will be automatically suspended without pay.
---
---
People who ignore the decree and go to work regardless will face a fine of between €600 to €1,500. Firms that fail to ensure their staff comply with the rules will be fined between €400 to €1,000.
"This is aimed at preventing a new wave of contagion and a new blockage for the Italian economy," said Vincenzo de Luca, governor of the southern region of Campania, centred on Naples.
"I am pleased. We have entered a period in which democracy is forging ahead on the basis of decisions, not chatter," he said in a message posted on Facebook.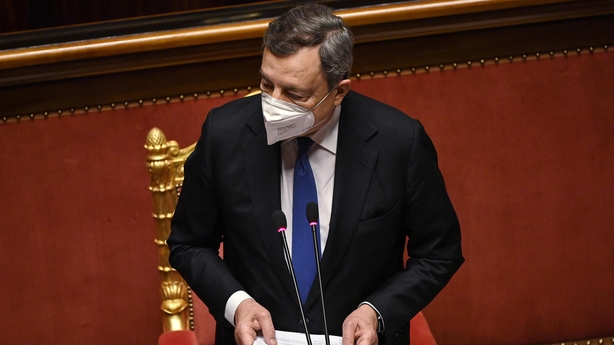 Previously, Italy had made vaccines obligatory for health workers and subsequently said school staff must have a Covid-19 "Green Pass" to work.
Most parties have supported Prime Minister Mario Draghi's decision to extend the pass to all Italy's 23 million workers.
Some far-right groups promised to fight it, and opponents called for nationwide protests at the weekend, but it was not clear how many people would take to the streets. The last such appeal flopped last month when the Green Pass was made obligatory for high-speed trains.
Italy has the second-highest Covid-19 death toll in Europe after Britain, with more than 130,200 people dying of the disease since the pandemic surfaced in early 2020.
Around 74% of its 60-million-strong population have had at least one Covid-19 shot and 68.6% are fully vaccinated, figures broadly in line with most other EU countries.
Africa faces 470 million shortfall in vaccine doses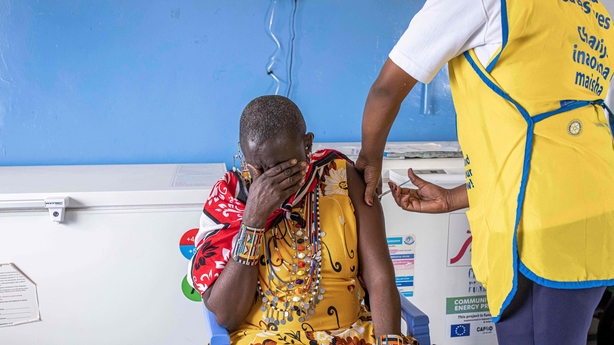 Africa faces a 470 million shortfall in Covid-19 vaccine doses this year after the Covax alliance cut its projected shipments, raising the risk of new and deadly variants, the World Health Organization has said.
Only 17% of the continent's population will now be vaccinated by the end of this year, compared with the 40% target set by the WHO, the global agency's Africa unit said at its weekly briefing in the Congolese capita of Brazzaville.
"The staggering inequity and severe lag in shipments of vaccines threatens to turn areas in Africa ... into breeding grounds for vaccine-resistant variants," said Dr Matshidiso Moeti, WHO's Africa director.
"This could end up sending the whole world back to square one."
Due to global shortages, the Covax alliance set up to ensure equitable delivery of jabs, will ship about 150 million fewer doses of vaccine to Africa than planned.
Taking into account this shortfall, the 470 million doses of vaccine now expected in Africa will allow only 17% of the population to be fully protected, the WHO's regional office said.
The Covax international funding mechanism is supposed to allow 92 disadvantaged states and territories to receive free vaccines funded by more prosperous nations.
Last week, it revised its forecasts downwards, explaining the lack of doses "by export bans, the priority given to bilateral agreements between manufacturers and countries, delays in filing applications for approval", among other reasons.
"As long as rich countries lock Covax out of the market, Africa will miss its vaccination goals," Dr Moetti said.
The reduction in the vaccination target comes as Africa passes the eight million mark in infections this week, the WHO said.
About 95 million doses should have been received in Africa via Covax during September, but despite the resumption of shipments, "Africa has only been able to vaccinate 50 million people, or 3.6% of its population," says WHO Africa.
US medical experts to vote on Pfizer Covid boosters
US medical experts will debate and vote on the controversial question of giving out booster doses of Pfizer's Covid-19 vaccine to the general population.
President Joe Biden's administration announced in August a plan to roll out third shots to everyone, not just the immune compromised already able to receive them, starting from 20 September.
But experts have since expressed reservations about whether they are required, amid concerns over global inequity, the greater need to vaccinate the unvaccinated, and possible increased risk of side effects.
The scepticism extends to scientists at the Food and Drug Administration (FDA), who struck a cautious tone in documents released ahead of today's meeting where an independent panel has been convened.
"Overall, data indicate that currently US-licensed or authorised Covid-19 vaccines still afford protection against severe Covid-19 disease and death in the United States," the FDA said in a briefing document.
The outside experts - including vaccinologists, infectious disease researchers, and epidemiologists - will be tasked with voting on whether there is sufficient proof of a booster's safety and efficacy.
While their recommendation is not binding, it is normally acted upon.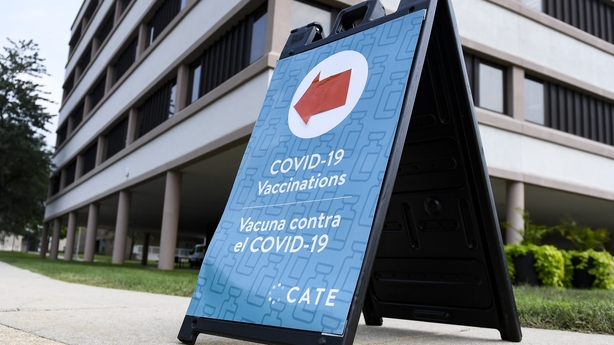 If the FDA panel votes yes, it will fall to another committee convened by the Centers for Disease Control and Prevention (CDC) on 22-23 September to decide who should receive the booster first and when they should get it.
The CDC has previously indicated it sees the elderly, nursing home residents and health care workers as likely first in line.
Any expressions of hesitancy or calls for limits on who should get boosters may be taken as a rebuke of the Biden administration, which announced the measure prior to consulting its science agencies.
Two senior FDA officials signed on to a letter in The Lancet this week that said "booster doses for the general population are not appropriate at this stage in the pandemic."
Pfizer's briefing documents show it plans to cite studies that demonstrated waning immunity against infection several months out from the first two doses.
But a growing body of US research has shown two doses continue to confer high protection against severe outcomes - albeit at slightly diminished levels for the elderly.
Pfizer will also present data showing boosters increased antibody levels against the Delta variant, as well as research from Israel, which ran a booster campaign for the general population, to help make its case.
For its part, the FDA said in its document that not all studies are reliable and it believes US-based research "may most accurately represent vaccine effectiveness in the US population."
Dutch to introduce 'corona' pass despite strong opposition

The Netherlands will require proof of a Covid-19 vaccination or a recent negative coronavirus test for entry to bars, restaurants, museums, theatres and other cultural events from 25 September, as almost all social distancing measures are dropped.
A narrow majority of Dutch parliament rejected a motion calling on the government to change its mind about the 'corona' pass, as Prime Minister Mark Rutte said it was needed to prevent a new wave of infections.
"We are still in a dangerous situation. Not doing this would bring great risks", Mr Rutte said during a heated debate in parliament.
Opponents from across the political spectrum questioned the need for the corona pass, which many said was a ploy to stimulate vaccinations, despite repeated promises by the government that injections would never be mandatory.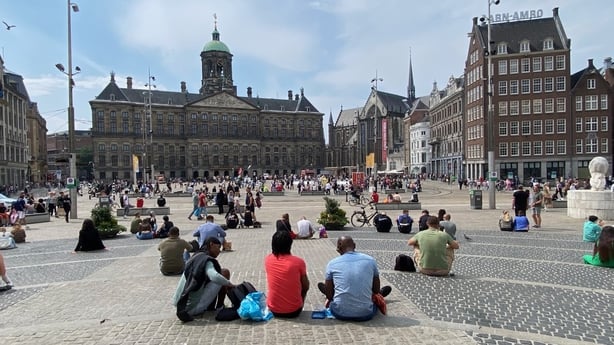 "This measure is senseless, unnecessary and false. This is vaccination by force and it divides society", far-right opposition leader Geert Wilders said.
Around 72% of the 17.5 million Dutch have had at least one Covid-19 vaccination, according to official data.
Proposals for the pass have been met with outrage from the hospitality sector, and many bars and restaurants have said they are not planning to cooperate.
Amsterdam mayor Femke Halsema on Wednesday said police in the Dutch capitol would not have the capacity to enforce the new policy, which requires venues to check their own customers.
New infections have fallen to around 2,000 per day in the Netherlands, while roughly 600 Covid-19 patients are receiving treatment in hospital.
Brazil turns the tide with Covid-19 vaccines

Despite a slow start plagued by much controversy that still haunts President Jair Bolsonaro, Brazil's coronavirus vaccination campaign is now one of the fastest-paced and farthest-reaching in the world.
While boasting a globally renowned vaccination system, the country of 213 million people only started coronavirus inoculations in January, several weeks after the United States, many European countries and others in South America.
The rollout was delayed by political bickering under a president who belittled the pandemic and spread vaccine falsehoods, then hamstrung by logistical difficulties in the vast country.
But the country with the world's second-highest Covid-19 death toll - more than 588,000 fatalities reported to date - has seen its coronavirus vaccination rate pick up and its death rate tumble as imported jabs started arriving and local production began.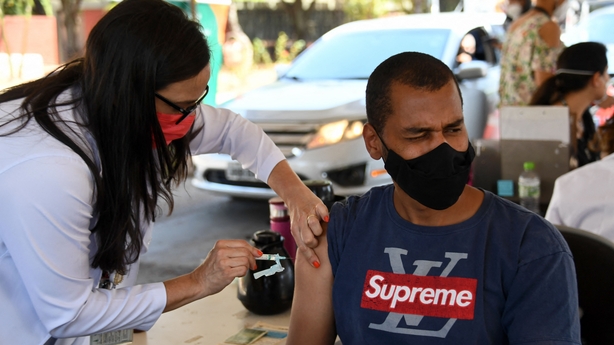 In the past three months, the number of Brazilians with at least one jab has almost tripled to cover 67.6% of the population - slightly higher than in the United States with 63.4% and Argentina with 63.8%, according to an AFP count.
The figure for those fully vaccinated is much lower, at 36% - but enough to put Brazil in third place among the world's ten most populous countries.
With vaccine supply uncertain at first, Brazil decided to focus on giving a first dose to as large a number of people as possible, and opted for a long interval between the first and second jab.
Logistical delivery problems have largely been ironed out through trial and error, and supply concerns are a thing of the past with Brazil now producing its own AstraZeneca and Sinovac jabs under license.
As a result, from more than 2,000 daily deaths in June, there are now fewer than 600 per day.
Today, Brazil is the country with the fourth-most doses administered - a total of 214 million - after China, India and the United States.
It is administering the third-most doses daily - some 1.5 million on average per day in the last week, and has started giving shots to teenagers and booster shots to vulnerable people.
Brazil's recent success came despite a chaotic pandemic outset under the leadership of Mr Bolsonaro, who at its height minimized the virus as a "little flu," fought lockdowns, questioned face masks and rejected various offers of vaccines while pushing unproven drugs such as hydroxychloroquine.
Last December, the president, who had himself contracted Covid-19, suggested the Pfizer vaccine may turn people into crocodiles, cause women to grow beards or men to become effeminate.