The World Health Organization is calling for a moratorium on Covid-19 vaccine boosters until at least the end of September.
The move is to enable that at least 10% of the population of every country was vaccinated, WHO head Tedros Adhanom Ghebreyesus said.
"I understand the concern of all governments to protect their people from the Delta variant. But we cannot accept countries that have already used most of the global supply of vaccines using even more of it," Mr Tedros added.
The call to stop COVID-19 vaccine boosters is the strongest yet from the UN agency as the gap between inoculation rates in wealthy and poor countries widens.
High-income countries administered around 50 doses for every 100 people in May, and that number had since doubled, according to WHO.
Low-income countries have only been able to administer 1.5 doses for every 100 people, due to lack of supply.
"We need an urgent reversal, from the majority of vaccines going to high-income countries, to the majority going to low-income countries," said Mr Tedros.
Last week, Israeli President Isaac Herzog received a third shot of coronavirus vaccine, kicking off a campaign to give booster doses to people aged over 60 as part of efforts to slow the spread of the highly contagious Delta variant in the country.
The United States in July signed a deal with Pfizer Inc and German partner BioNTech to buy 200 million additional doses of their Covid-19 vaccines to help with pediatric vaccination as well as possible booster shots.
"We need instead to focus on those people who are most vulnerable, most at risk of severe disease and death, to get their first and second doses," said Katherine O'Brien, director, immunisation vaccines and biologicals at the WHO.
A Reuters global case count shows there have been more than 200 million people have been infected with Covid-19.
We need your consent to load this rte-player contentWe use rte-player to manage extra content that can set cookies on your device and collect data about your activity. Please review their details and accept them to load the content.Manage Preferences
---
---
Global case count surpasses 200 million - Reuters

The Reuters tally shows that cases are rising in at least 83 out of 240 countries and putting a strain on healthcare systems.
At least 2.6% of the world's population has been infected, with the true figure likely higher due to limited testing in many places. If the number of infected people were a country, it would be eighth most populous in the world, behind Nigeria, according to the research.
It took over a year for Covid-19 cases to hit the 100 million mark, while the next 100 million were reported in just over six months, according to the analysis.
The pandemic has left close to 4.4 million people dead.

The countries reporting the most cases on a seven-day average - the United States, Brazil, Indonesia, India and Iran - represent about 38% of all global cases reported each day.
NSW premier warns Covid-19 situation could worsen
Australia's New South Wales reported one of the country's youngest deaths from Covid-19, as daily infections lingered near a 16-month high despite the lockdown of 5 million people in Sydney entering its sixth week.
The unnamed man in his 20s, who had no underlying health issues and was unvaccinated, died at his home in the city, authorities said.
The man was ineligible for a Pfizer vaccine, as Australia limits that type for people over 40 amid tight supplies, while Canberra has only recently told people to take the AstraZeneca vaccine as cases swell, having previously limited it to people over 60.
The death highlights the risk facing Australia's largest city, which is struggling to contain an outbreak of the highly infectious Delta variant when fewer than 20% of Sydney's residents are vaccinated.
New South Wales recorded 233 new cases, near a 16-month high reported last week, and State Premier Gladys Berejiklian said case numbers would likely grow.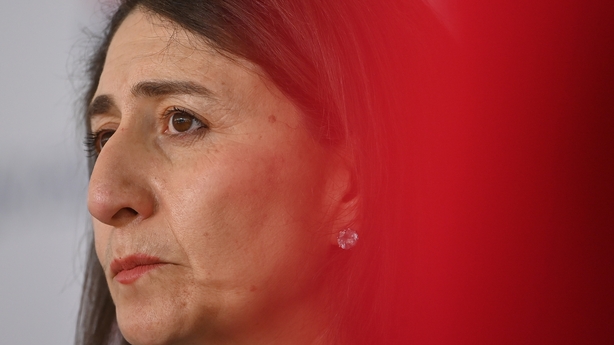 "I'm not going to rule out case numbers won't get worse, I actually think they will get worse," Ms Berejiklian told reporters in Sydney, the New South Wales capital.
"If you look at the number of people infectious in the community, it indicates that perhaps we haven't reached our peak."
At least 68 of the 233 new cases were not in isolation for their entire infectious period.
Ms Berejiklian is under intense pressure to ease the movement restrictions that threaten to drive Australia into its second recession in as many years. However, she has said at least 50% of the state's population would need to be vaccinated for the curbs to ease at the end of August.
Still, many remain wary of taking the AstraZeneca vaccine, the most plentiful of two vaccines approved in the country, because of a rare blood clotting issue.
Additionally, government modelling released yesterday showed at least 70% of the state's population would need to be inoculated to slow the spread.
The modelling also indicated Australia should intensify vaccinations of younger people, who tend to spread the virus more frequently but are unable to secure a Pfizer vaccine.
Authorities have warned people not to wait for an increase in Pfizer supplies expected next month as case numbers prove difficult to curtail and sewage tests are indicating the coronavirus may have spread north.
New South Wales has taken aggressive countermeasures to stop the coronavirus's spread, including sealing off high-risk suburbs and asking the military to help police enforce lockdown rules.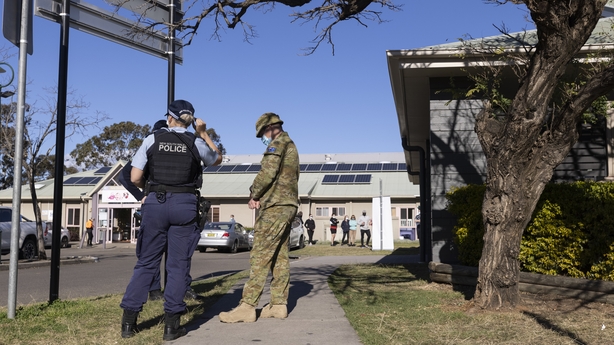 A total of 17 people have died in Sydney during the current outbreak that began on 16 June. During that time, the surge has pushed the total cases in New South Wales to more than 4,000.
Nationally, Australia has recorded 927 deaths since the pandemic's start, with just over 35,000 cases out of about 25 million people.
Queensland reported 16 locally acquired cases, the same as the day earlier, prompting authorities to declare it the state's worst outbreak since the start of the pandemic and warn that a lockdown in the capital Brisbane might be extended beyond Sunday.
"If we don't do something really, really, really special in Queensland, we'll be extending the lockdown," Queensland Chief Health Officer Jeannette Young told reporters in Brisbane.

Macau begins Covid-19 tests, shuts some venues after four new cases

The gambling hub of Macau will begin testing its 600,000 people and close some entertainment spots after the Chinese-ruled city confirmed four new coronavirus cases, its government said in a statement.
Macau has set up 41 nucleic acid testing stations across the city which will run non-stop for at least three days, which is the estimated required period, the statement said. Appointments would not be needed, it said.
Separately, the government said cinemas, theatres, indoor playgrounds, bowling alleys, massage parlours, bars, nightclubs, and other such venues would be closed from midnight.
Macau's casinos, the city's main economic engine and source of revenues, remain open.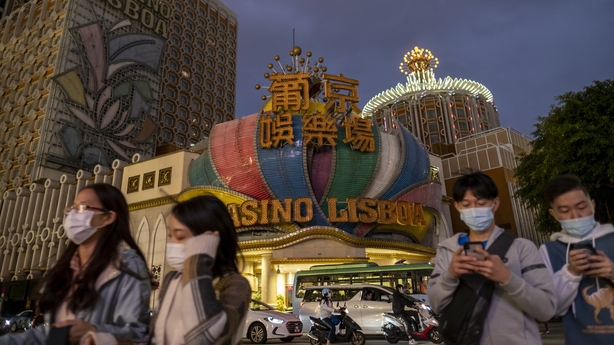 The casinos were forced to suspend operations for two weeks last year due to the coronavirus. Although they have reopened, business remains subdued as travel restrictions discourage affluent gamblers from entering Macau.
Macau has registered only 59 coronavirus cases and recorded no deaths so far, according to Hong Kong government data.
Hong Kong's government said it removed Macau from its list of places from which residents could return to the finance hub without the need for quarantine. That 'Return2HK' list now only contains places from mainland China.
Dubai airport expects passenger surge as UAE eases travel curbs

Dubai's state airport operator expects a "surge" in passenger traffic over the coming weeks and months, its chief executive said, after the United Arab Emirates announced an easing of travel restrictions from African and Asian countries.
The Gulf state, a major international travel hub, yesterday said it would scrap on 5 August a transit flight ban which Emirates airline later said applied to passengers travelling from 12 countries, including major market India.
The UAE will also lift this week an entry ban on those who had visited India, Pakistan, Sri Lanka, Nepal, Nigeria or Uganda over the past 14 days for those with valid residencies and who are certified by Emirati authorities as fully vaccinated.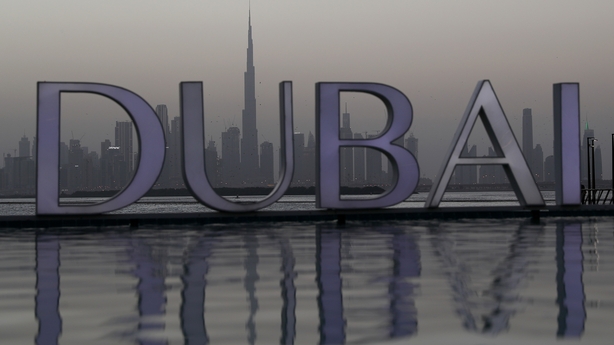 Dubai Airports Chief Executive Paul Griffiths said Dubai International was "ready to accommodate the anticipated surge in the coming weeks and months" once restrictions ease.
The Indian subcontinent is traditionally the largest source market for Dubai International, which is one of the world's busiest airports and the hub for state airline Emirates.
Mr Griffiths said the easing of entry restrictions on inbound travellers from South Asia as well as Nigeria and Uganda would allow for thousands of UAE residents to return.
"It's a great development from both a social and economic standpoint," he said.
Those travelling to the UAE or transiting through its airports need to meet various conditions including presenting a negative polymerase chain reaction (PCR) coronavirus test prior to departure.
Dubai International Airport is targeting 8% growth in passenger traffic this year to 28 million. It handled 86.4million in 2019, the year before the pandemic struck.
S Korea Covid-19 count spikes amid vacations, spread of new variants

South Korea posted a sharp increase in its coronavirus cases today as it struggled to tame its fourth wave of infections amid the spread of new virus variants strains.
The Korea Disease Control and Prevention Agency (KDCA) reported 1,725 cases for yesterday, up by more than 500 from a day before, as more tests were conducted after the weekend.
Total infections rose to 203,926, with 2,106 deaths.
The daily tally hit a new high of 1,895 last week, partly fuelled by the more contagious Delta variant, with the fourth Covid-19 wave showing little signs of subsiding.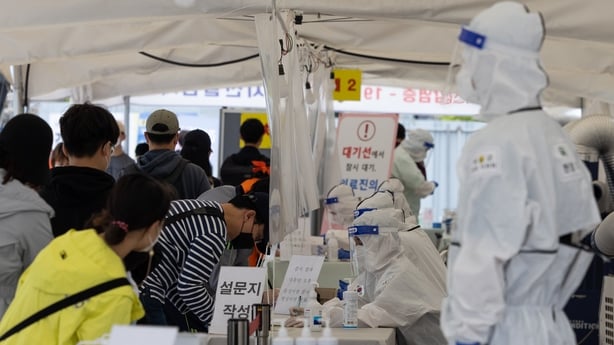 Health authorities were concerned that people travelled about 6.4% more last week compared with the week before, or about 34% more than in early January, in the regions beyond the capital Seoul and its neighbouring areas, largely for summer vacations.
The government tightened social distancing curbs last week across most of the country for two weeks ahead of the peak summer holiday period.
The KDCA said yesterday that it had detected South Korea's first two cases of the new Delta Plus Covid-19 variant, a sub-lineage of the Delta variant first identified in India.
Only a handful of countries, including Britain, Portugal and India, have reported Delta Plus cases so far. Delta Plus is still being studied, but some scientists say it may be more transmissible.
Health authorities have said several major vaccines work against the Delta variant.
Some 39.3% of the country's 52 million population have received at least one shot as of today, while 14.2% have been fully vaccinated, KDCA data showed.