The mental health impact of the pandemic will be "long-term and far-reaching", the World Health Organization said, as experts and leaders called for action on Covid-linked anxiety and stress.
"Everyone is affected in one way or another," the WHO said in a statement at the start of a two-day meeting in Athens with health ministers from dozens of countries.
It said "anxieties around virus transmission, the psychological impact of lockdowns and self-isolation" had contributed to a mental health crisis, along with stresses linked to unemployment, financial worries and social alienation.
"The mental health impacts of the pandemic will be long term and far-reaching," the statement added.
The WHO's regional director for Europe Hans Kluge said mental health should be considered a "fundamental human right", stressing how the virus had torn lives apart.
"The pandemic has shaken the world," he told the conference.
"More than four million lives lost globally, livelihoods ruined, families and communities forced apart, businesses bankrupted, and people deprived of opportunities."
The WHO called for the strengthening of mental health services in general and the improvement of access to care via technology.
It also urged better psychological support services in schools, universities, workplaces and for people on the front line of the fight against Covid-19.
---
---
The ministers heard from a 38-year-old Greek woman called Katerina who told them how she had been receiving treatment for a psychiatric disorder since 2002 and had been coping well until the pandemic hit.
She was no longer able to attend in-person support groups and could not see her father, forcing her to boost her treatment.
"The pressure of social isolation led to increased anxiety," she said.
Merkel worried by 'exponential growth' of virus cases
German Chancellor Angela Merkel has said she is concerned about Germany's rising Covid-19 infections, and urged Germans to get vaccinated.
"The infection figures are rising again and with a clear and worrying dynamic," Ms Merkel told a press conference in Berlin.
"We are seeing exponential growth," she said, adding that "every vaccination... is a small step towards a return to normality".
China says WHO plan to audit labs in Covid origins probe 'arrogant'

China said a WHO proposal to audit Chinese labs as part of further investigation into the origins of the coronavirus pandemic showed "disrespect" and "arrogance towards science".
Last week, the World Health Organization said a second stage of the international probe should include audits of Chinese labs, amid increasing pressure from the United States for an investigation into a biotech lab in Wuhan.
The proposal outlined by WHO chief Tedros Adhanom Ghebreyesus included "audits of relevant laboratories and research institutions operating in the area of the initial human cases identified in December 2019" - referring to the Chinese city of Wuhan.
But China's vice health minister Zeng Yixin told reporters today that he was "extremely surprised" by the plan, which he said showed "disrespect for common sense and arrogance towards science".
Long derided as a right-wing conspiracy theory and vehemently rejected by Beijing, the idea that Covid-19 may have emerged from a lab leak has been gaining momentum.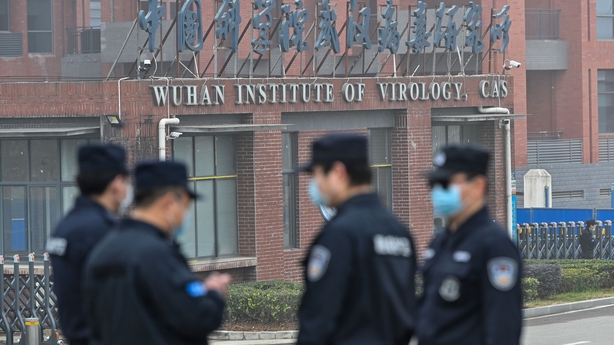 Beijing has repeatedly insisted that a leak would have been "extremely unlikely", citing the conclusion reached by a joint WHO-Chinese mission to Wuhan in January.
At the same time, Chinese officials and state media have pushed an alternate theory that the virus could have escaped from the US military research lab at Fort Detrick, Maryland.
Yuan Zhiming, director of the National Biosafety Laboratory at the Wuhan Institute of Virology, told the press conference "no pathogen leakage or staff infection accidents have occurred" since the lab opened in 2018.
China has in recent days faced accusations from the WHO that it had not shared the necessary raw data during the first phase of the investigation, with Dr Tedros urging Beijing to "be transparent, to be open and cooperate" on a second phase.
The WHO was only able to send a team of independent, international experts to Wuhan in January, more than a year after Covid-19 first surfaced there, to help Chinese counterparts probe the pandemic's origins.
Myanmar military accused of arresting doctors while COVID-19 infections rise

Angered by doctors' support for anti-junta protests, Myanmar's military has arrested several doctors treating Covid-19 patients independently, colleagues and media said, as the health system struggles to cope with a record wave of infections.
Myanmar registered over 6,000 new Covid-19 cases today after reporting 286 deaths a day earlier, both record highs. Medics and funeral services say the real death toll is far higher, with crematoriums unable to keep pace.
To help people who either refuse to go to a state hospital, because of opposition to the military, or find hospitals are too strapped to treat them, some doctors participating in the anti-junta campaign have offered free medical advice over the telephone, and visited the sick at home in some cases.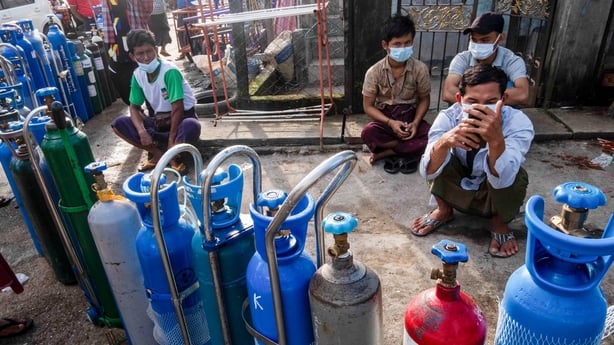 But according to doctors and media reports in the past few weeks nine volunteer doctors offering tele-medicine and other services have been detained by the military in Myanmar's two largest cities - Yangon and Mandalay.
The information team of the army-led State Administration Council issued a statement denying reports that five doctors had been arrested in Yangon, but omitted any reference to the alleged arrests in Mandalay, which included doctors active in the civil disobedience movement.
A doctor, who asked not to be named for fear of being targeted by the military authorities, said four of his colleagues from the "Medical Family - Mandalay group" had been arrested.
Their group was set up to advise virus sufferers over the telephone how to breathe, how to use an oxygen concentrator, which medicines to buy and how to administer them.
It was unclear why any of the doctors would have been detained, but the military has arrested medical staff previously for their conspicuous support for the civil disobedience movement.