Ireland stands out as one of the most cautious countries in Europe to reopen indoor hospitality to its residents.
The approach to the easing of Covid-19 restrictions for indoor dining due to concerns about the spread of the Delta variant is at odds with its nearest neighbours.
Other European Union member states, including France, Belgium, Italy, the Netherlands, Portugal, gave the green light for indoor dining weeks ago.
Most have restrictions on capacity and limits on the number of people per table.
Nightclubs have also reopened in parts of Spain and the Netherlands.
In the UK, hospitality has also reopened indoors with similar limits on table numbers and a full reopening is on the cards for mid-July in England.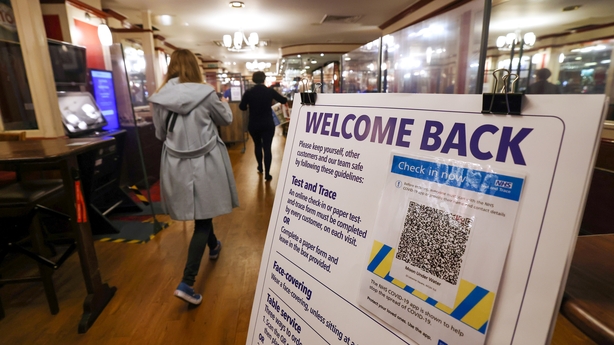 While Ireland is one of the slowest countries in Europe to reopen indoor hospitality, it has the fifth highest rate of Covid-19 infections of the 31 countries monitored by the European Centre for Disease Prevention and Control.
Over 40% of Ireland's adult population has been fully vaccinated, with 65% having received one dose - which is in line with the majority of other European countries.
It is planned to allow those who are fully vaccinated or who have previously been infected by Covid-19 access to indoor dining here.
A system to show proof of this was first adopted in Israel, which boasts a hugely successful vaccination programme.
Since spring, fully vaccinated Israelis can register online for what is called a 'green pass' which can be printed or downloaded to a mobile app.
The certificate has a QR code which is scanned at the entrance to restaurants and gyms to show proof of vaccination.
"Within a couple of months the green pass was no longer needed. We had herd immunity here. Everybody felt safe," said Orly Halpern, a journalist in Jerusalem.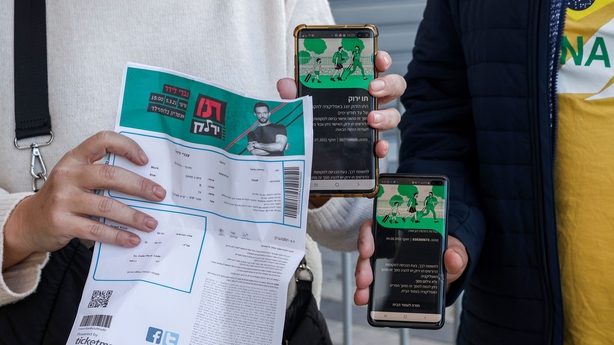 Minister for Health Stephen Donnelly said the details of Ireland's verification system had not been finalised but might also involve a QR code readable by a smartphone.
This week in Moscow, customers had to start showing QR codes to get their coffees under new rules ordering cafes to only serve people who have proof of vaccination, immunity or a negative Covid-19 test.
As Ireland looks towards this system, countries including Austria, Cyprus, Denmark and parts of Germany have already rolled out a similar programme to Israel with additional measures.
"You need to wear a surgical FFP2 mask when you are moving around a restaurant or bar. And then in some states as well you are still required to register when you arrive either by writing your name on a piece or paper, your number, or registering on one of the apps that has been made available.
"On top of that people are asked to show whether they have recently recovered from Covid-19 or if they've got a negative test or if they have been fully vaccinated," said Kate Brady, a journalist in Berlin.
While it is a few weeks before the Ireland's system comes to fruition, the debate is only beginning on how it could work.