Coroners have reported that a substantial backlog of inquest cases has developed due to the pandemic and that it has had a significant impact on the capacity of bereaved families to get answers and to grieve.
It has also affected the closure of legal aspects, including probate requirements and the payment of some life insurance policies.
Professor Denis Cusack, Senior Coroner, District of Kildare, said that for around ten of the last 15 months, inquests had been suspended.
He has begun scheduling extra hearings to get through cases.
Some complex hearings, which include a large number of witnesses and juries, are likely to be put off until next year.
Prof Cusack said that so much of what a family could normally experience, such as viewing the body, the funeral arrangements, having family and friends around after, all changed drastically, particularly in the early part of the pandemic.
He said that the ability to grieve is one of the fundamental things people need for psychological well-being.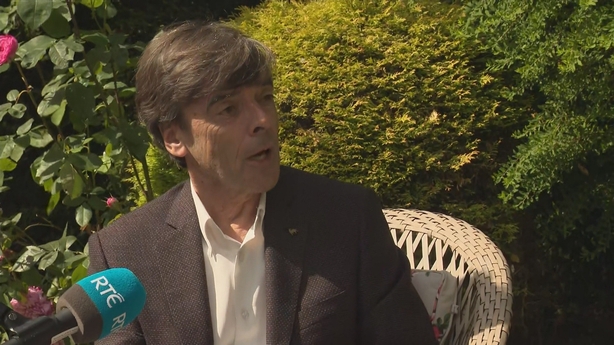 "In the months and years to come, we are still going to see the aftermath of that terribly challenging restriction on how people were able to grieve the loss," he said.
While interim deaths certificates can be issued by coroners for probate, final death certificates may be required by insurance firms to pay out life cover.
Prof Cusack said that in the first and third lockdown times, all inquests were suspended. This meant that inquests were suspended for about ten of the past 15 months.
"That meant that people couldn't grieve properly, couldn't deal with the tragic circumstances and it may have also had some legal and insurance consequences," he said.
Around the country, many coroners rely on courthouses to hold inquests.
For public health reasons, courtrooms were not available for much of the pandemic.
Recently, courthouses became available again for these hearings.
Mother waiting for answers
Gráinne Somers who lives in Kilkenny gave birth to baby Laurence in January 2018.
He was 11 days overdue and an emergency Caesarean section had been performed.
Baby Laurence went into fetal distress and he was transferred to a Dublin hospital for specialist cooling therapy.
After six days care was withdrawn and he died.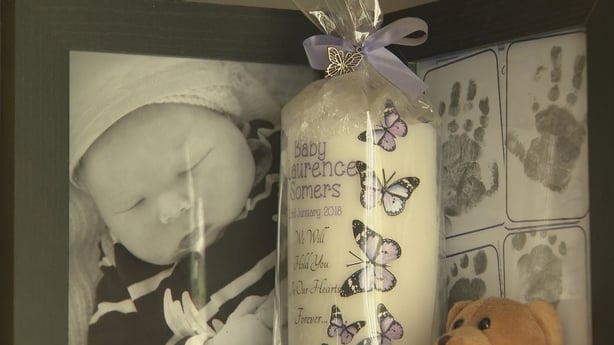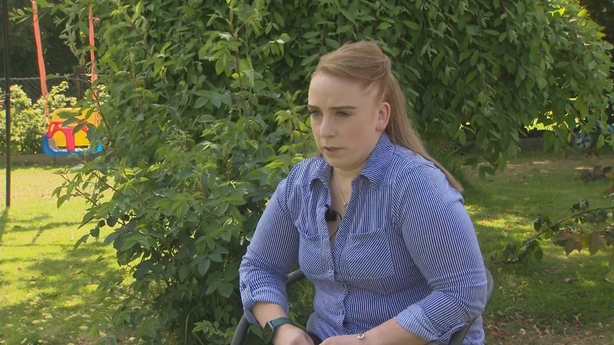 The inquest has been delayed and Ms Somers said the wait is very difficult, but she does not blame the coroners, or their staff, who she said have been very empathetic.
"We are a long time in the system," she said.
"The main thing is closure as a family. So that we can move forward. Getting answers, like why baby Laurence died."