New coronavirus infections have hit a pandemic high in Moscow, tripling in just weeks and forcing Russia's capital to close its Euro fan zone and extend other curbs.
Some 9,056 new cases were recorded in the city of 12 million in the past 24 hours, up from 3,000 two weeks ago and a new daily record since the Covid-19 pandemic began in early 2020, according to official statistics.
Faced with the spike, Moscow Mayor Sergei Sobyanin, who has been rolling out restrictions for nearly a week, said that the city would limit gatherings and close the Euro 2020 fan zone outside of the Luzhniki stadium.
"I didn't want to do this, but we have to," Sergei Sobyanin wrote on his website a day after saying that cases in Moscow had nearly tripled in just days.
"Starting today, we will limit mass events to a maximum of 1,000 people."
"We are temporarily stopping all mass entertainment events and we'll also have to close dance halls and fan zones," he wrote.
The move came a day after he warned that the city was facing a new wave of infections, likely because of new Covid variants.
"It's tripling, there's an enormous dynamic that we have not seen during the previous waves," he said, adding that cases jumped from 3,000 to 7,000 in just days and predicting they would pass the 9,000 mark today.
Over the past week, the mayor has introduced a series of new restrictions in an effort to contain the wave of infections, including declaring a "work-free" week, closing venues, and ordering mandatory vaccinations of people working in the service industry in the city.
Also today, Mr Sobyanin extended until 29 June several measures that were announced last weekend, like the closure of food halls in malls, zoos, playgrounds, and the closure of bars and restaurants between 11pm and 6am.
Russia's second city of Saint Petersburg, the country's worst Covid hotspot after Moscow, is hosting seven Euro 2020 matches, including a quarter-final, and is expected to see thousands of football fans from Europe.
On Monday, Saint Petersburg also announced a tightening of restrictions, including no food sales in its fan zones. The city is hosting three of the games originally scheduled for Dublin.
Italy imposes quarantine on UK visitors
Italy has introduced a mandatory five-day quarantine for visitors from Britain, Health Minister Roberto Speranza said, as concerns grow over the highly contagious Delta variant that is spreading in the nation.
At the same time, Italy is lifting curbs on travellers from the United States, Canada, Japan and other European Union states if they have a green pass showing they are vaccinated or recently tested negative, the minister wrote on Facebook.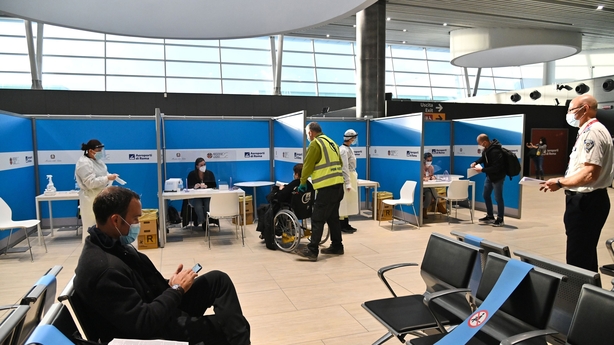 A ban on people arriving from India, Bangladesh and Sri Lanka would remain in place, he added.
The minister said travellers from Britain would also have to be tested, but he did not say if the measures were being introduced immediately.
Italy is following in the footsteps of France, Austria and Germany, which have already introduced varying curbs on those entering from Britain.
Britain today said there had been a 79% increase in weekly reported cases of the Delta coronavirus variant, which was first identified in India. The variant now comprises 91% of sequenced cases, Public Health England said.
Spain to lift outdoor mask requirement from 26 June
Spain will lift the legal requirement to wear a mask outdoors from June 26, Prime Minister Pedro Sanchez said.
"This will be the last weekend when we wear masks outdoors because next June 26 we won't have to wear masks in outdoor public spaces," he said.
The lifting is to be approved at a special cabinet meeting on Thursday, Sanchez said on a visit to Barcelona.
"In the coming days, our streets and our faces will regain their normal appearance," he said, hailing it as a "very important decision from a social point of view".
"We will start to enjoy life in the street without wearing a mask."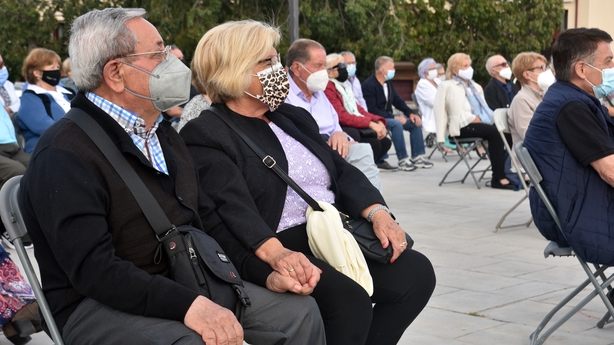 Masks first became obligatory on public transport in early May 2020 in a bid to reduce Covid-19 infections, and within weeks were made compulsory in the street for anyone aged six and above.
Anyone violating the rules has faced a fine.
Earlier this year, Spain briefly introduced a law making masks obligatory at all times on the beach but after a backlash it was amended, meaning they weren't necessary while sunbathing or swimming - if social distancing was respected.
Spain has so far lost over 80,000 lives to the virus and counted more than 3.7 million cases.
Organisers take Notting Hill carnival off streets
The organisers of the Notting Hill Carnival have made the decision to take the event off the streets because of the pandemic.
In a statement, the board of Notting Hill Carnival Ltd said it had decided this year's event in London "will not be on the streets due to the ongoing uncertainty and risk Covid-19 poses".
"This has been an incredibly difficult decision to make," the board added.
"Everyone involved in the event desperately wants a return to the road where carnival belongs but safety has to come first and with the latest cautious announcement on the government's road map, this is the only way to ensure that.
"In making this decision, we have considered our responsibilities to deliver a safe, spectacular, successful and sustainable carnival.
"The conclusion is that with so much uncertainty, with time short for carnivalists to prepare and the risk of eventual cancellation a real possibility, we must refocus our efforts for 2021."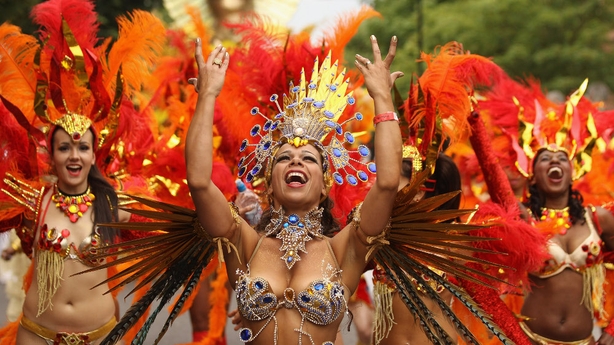 The event was also removed from the streets in 2020 due to the pandemic.
Britain has been badly affected by the coronavirus pandemic, and has registered some 128,000 deaths from Covid-19 since the outbreak began.
A countrywide mass vaccination programme has seen more than 70 million people received jabs, including 30 million with two doses.
But the government earlier this week delayed a planned lifting of all coronavirus restrictions because of surging cases of the Delta variant first identified in India, which is again putting pressure on hospital services.
A total of 11,007 new cases were registered yesterday, the first time the figure has gone above 10,000 since last February when the country was in full lockdown.
Japanese businesses join Covid-19 vaccination push
Japanese major business are joining the nation's Covid-19 vaccination effort ahead of the Olympic Games as the government struggles to meet its inoculation targets amid fears of a resurgence of infections.
Thousands businesses from Toyota Motor Corp to telecom and investing outfit SoftBank Group Corp are setting up clinics in a massive private-sector vaccination drive which will begin in earnest on Monday.
The campaign, launched with the government's backing, takes added urgency with the start of the Tokyo Olympics just over a month away and fears that the influx of visitors could cause a resurgence in infections.
So far, more than 2,300 companies have applied to open vaccination centres that will give shots to about 11 million people, mainly their employees, family members and nearby residents.
"Hopefully, vaccination at the corporations will help us speed up the inoculation process," said Taro Kono, the minister in charge of the vaccine push.
"With the number of applications from the corporations, I think we can reach 1 million (doses a day) by the end of this month."
Hitting that daily rate will be critical to achieving Japan's vaccination goals, namely getting shots to all the elderly by the end of July and the rest of the adult population by November at the latest.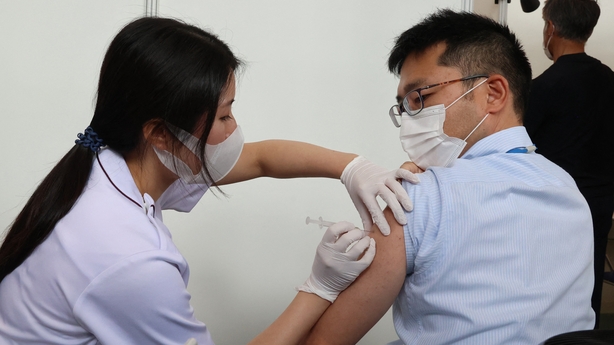 Just 16% of Japan's population have had at least one shot, according to a Reuters tracker, the lowest rate among comparable wealthy economies. The government's vaccination drive has been hit by manpower shortages and malfunctions in reservation systems.
To speed things up, the government charged the military to set up mass vaccination centres and liberalised rules on who can administer or get the shots.
The latest plan allowing the private sector to join the campaign leverages requirements for companies with 1,000 employees or more to have in-house doctors. Major corporations also often sport their own medical facilities and even whole hospitals that can be quickly switched to vaccination centres.
SoftBank believes it can inoculate 250,000 people, while Toyota is planning to handle 80,000.
Some small firms are joining the campaign. Venture capital firm Coral Capital pooled the startups it has backed into a group big enough to qualify to host a vaccination centre.
---
---