New York Governor Andrew Cuomo has said he is lifting all state-mandated coronavirus restrictions after reporting that 70% of New York adults have received at least one dose of a Covid-19 vaccine.
"It is an important milestone, and we're going to keep pushing to do more," Mr Cuomo told a news conference, adding that the state would continue to encourage more New Yorkers to get vaccinated.
Restrictions across commercial and social settings will be lifted immediately, but Mr Cuomo said some limitations that flowed from decisions by the US Centers for Disease Control and Prevention would remain in place, with mitigation measures still required in public transit and healthcare settings.
Mr Cuomo, whose state in the early stages of the pandemic last year was at the centre of the Covid-19 public health crisis in the United States, also said individuals and businesses could still choose to adopt some precautions.
California, the first US state to enact a stay-at-home order just under 15 months ago, also celebrated its "reopening day" today by lifting almost all pandemic-related social distancing and capacity limits.
Vaccinated people will be free to ditch their masks in nearly all of the nation's richest and most populous state, though exceptions will remain for locations including public transport, schools and hospitals.
"Finally we are here, 15 June, to turn the page, to move beyond capacity limits... move beyond social distancing and physical distancing," Governor Gavin Newsom said at a ceremony to mark "the full reopening of the California economy."
"We saw way more death than we'd ever like to see - we held way too many hands because families were not able to come into the unit," said nurse Helen Cordova, the first Californian to get a vaccine dose last December.
The capital Washington entered the 70% club on Monday
The death toll in the US from the pandemic, meanwhile, surpassed 600,000 today, according to figures from Johns Hopkins University, with President Joe Biden mourning the latest "sad milestone" and urging Americans to press on with vaccinations.
The United States has seen by far the largest death toll of the pandemic, ahead of Brazil and India.
"There's still too many lives being lost," Mr Biden said, noting that the daily number of dead has dropped sharply since the peak of the pandemic but that the continuing loss of life was still "a real tragedy".
"My heart goes out to all those who have lost a loved one," Mr Biden said, speaking yesterday in Brussels as the tally ticked close to 600,000.
"We have more work to do to beat this virus. And now's not the time to let our guard down. Please get vaccinated as soon as possible."
Just over 52% of the US population, or 174 million people, have already received at least one dose of one of the three vaccines authorised in the country, according to health officials.
Mr Biden has set a goal of 70% of adults to have received at least one shot by the national holiday of 4 July, but the programme may fall short of that goal.
---
---
Slow vaccination rate in Russia
The Russian government said it was dismayed by the country's slow rate of Covid-19 vaccinations as a surge in coronavirus cases prompted several regions to impose new restrictions and ramp up hospital capacity.
The government task force reported more than 14,700 infections on Sunday, the largest one-day tally since February. Today's case load of 14,185 was almost as high, with 6,805 of them in Moscow.
St Petersburg, which is hosting Euro 2020 matches, and Moscow said over the weekend they were imposing new curbs.
"We should probably all be unsatisfied with the rates of vaccination," Kremlin spokesman Dmitry Peskov told reporters. "They leave a lot to be desired."
Russia began rolling out its Sputnik V shot in December and it was rapidly opened up to everyone in Moscow, but take-up has been slow. Moscow plans to give away cars in a prize draw for those who get the shot to encourage vaccination.
Russian President Vladimir Putin said on Saturday that 18 million Russians had so far been vaccinated against Covid-19, out of a population of more than 144 million.
That is a far lower share of the population than in Western countries. Russia has been exporting vaccine doses, and the authorities say the problem is not supply but demand.
The far eastern region of Primorye said today that two hospitals would open in coming days in the cities of Ussuriysk and Vladivostok, and that hundreds of new beds had been created since April to treat Covid-19 patients.
"We're now seeing a similar pattern to last year's spring wave. First there was an increase in Europe, a few weeks later in central Russia, and 2-3 weeks after that in large cities of Primorye," said the local health minister.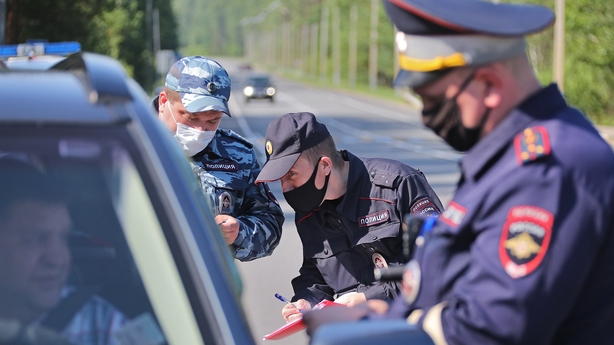 Moscow region banned mass public events until 15 July. The Siberian region of Buryatia closed public areas including parks, squares and swimming pools until 1 July. It said it needed more intensive care beds after a rise in cases this month.
Restaurants in the Arctic region of Murmansk were prohibited from working overnight and a third of state employees were told to work remotely, the RIA news agency reported.
Melbourne reports two new cases of Covid-19
Australia's Victoria state reported two new locally acquired cases of Covid-19 in Melbourne, both linked to an existing cluster that prompted renewed social distancing measures in the city.
Victoria state Health Minister Martin Foley said the cases were both traced to infections reported from a residential townhouse complex in Melbourne, raising the cluster to six.
Hundreds of residents were urged to undergo testing and to self-isolate.
Melbourne ended a two-week hard lockdown late last week but some restrictions on travel and gatherings remain, including rules that require its five million residents to stay within 25km of their homes.
The current restrictions are in place until Thursday night.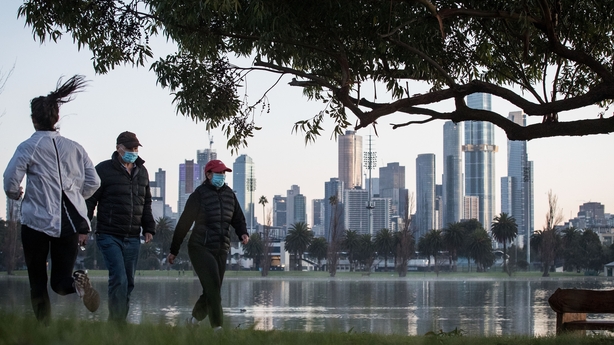 Victoria has reported daily new cases in low single digits for more than a week, allaying fears of a major spike in infections after the highly contagious Delta variant was detected.
Around 100 new infections have been reported in the state since 24 May.
Swift contact tracing, snap lockdowns and internal border restrictions have helped Australia to suppress all prior outbreaks and keep its Covid-19 numbers relatively low, with just over 30,250 cases and 910 deaths.
The latest outbreak has spurred a surge in people getting vaccinated. The rise prompted Victorian health officials to pause administering Pfizer vaccines as a first dose to ensure all second dose orders could be fulfilled.
"There should be no anxiety here, no fear here. People who have got their first Pfizer dose should be confident ... that they will get their second dose," state Covid-19 testing commander Jeroen Weimar said.
About 25% of Australia's adult population of 20 million have had at least the first dose while nearly 4% have been fully vaccinated. More than 5.86 million total shots have been administered so far.
Masks off, mortarboards on as Wuhan students celebrate graduation
A huge red banner welcomed nearly 9,000 students in Wuhan for a massive graduation ceremony over a year after the city was battered by the first global outbreak of Covid-19.
Students in navy gowns and mortarboards sat in crowded rows, without social distancing or face masks, beneath the sign that read: "Welcoming the graduates of 2020 back home. We wish you all a great future."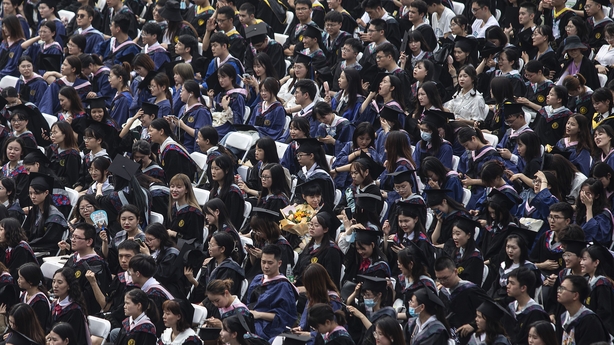 Covid-19 first emerged in late 2019 in Wuhan, capital of central China's Hubei province, sending the city of 11 million into one of the world's strictest lockdowns.
Restrictions were not eased until April when the city started to reopen after 76 days closed off, although schools remained shut for longer.
The city held limited graduation ceremonies last year, with Wuhan University hosting a mostly-online event in June last year, with the students and teachers who did attend all in masks.
More than 2,200 students at Sunday's ceremony were graduates who could not attend their graduation last year due to tight virus restrictions.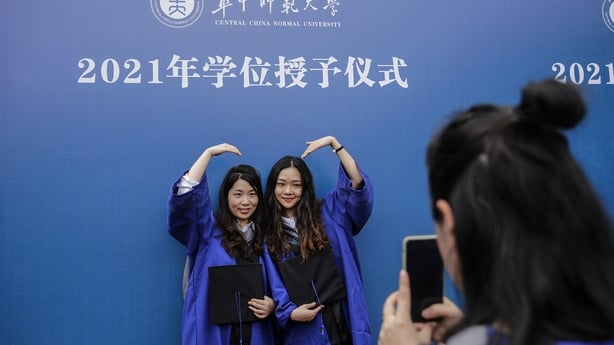 China has since largely contained the outbreak while keeping precautions high, including tight border controls, quarantines, mandatory online "health codes" and varying restrictions on domestic travel.
There were 20 new cases today, including 18 imported from overseas and two in a local outbreak in southern Guangdong province.
There have been 4,636 deaths officially reported, the majority in Wuhan.
Quoting a line of ancient Chinese poetry, the banner offered students advice for the future: "The ocean is boundless for leaping fish."

Covid crisis worsened corruption in EU - watchdog
The pandemic has worsened corruption across the European Union, Transparency International said, with citizens at times needing personal connections to get medical care and some governments using the crisis for their own gain.
The anti-fraud watchdog surveyed more than 40,000 people in the EU's 27 member states between October and December 2020.
On average, it found that 29% had relied on favours or well-connected friends and family to access public sector health services last year - 6% of respondents resorted to paying an outright bribe.
"Healthcare, in particular, has been a corruption hotspot as governments struggled to manage the Covid-19 pandemic," Transparency said in its annual report of people's experiences and perceptions of graft in the EU.
Bribery rates in the health sector were highest in Romania (22%) and Bulgaria (19%), while leaning on personal connections happened most often in the Czech Republic (54%) and Portugal (46%).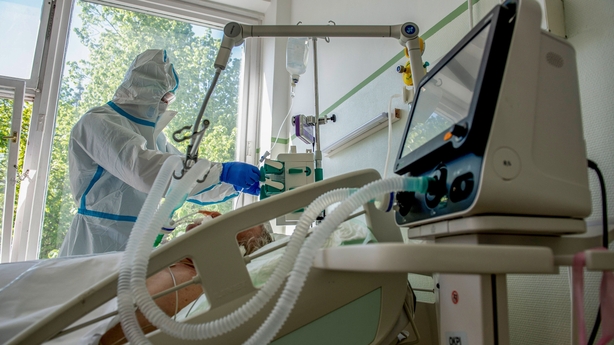 Many respondents also said their governments were not handling the pandemic in a transparent manner.
In France, Poland and Spain, 60% of respondents or more felt that way.
Transparency International called the findings "particularly worrying in the current context".
Brazil's Bolsonaro asks Pfizer to speed up Covid vaccine delivery
Brazilian President Jair Bolsonaro has asked Pfizer to bring forward planned delivery of Covid-19 vaccines, a government source said, aiming to speed up a slow national inoculation programme.
The request is a turnaround for Mr Bolsonaro who last year ignored offers of vaccines from Pfizer, according to testimony to a Senate commission investigating delays in vaccinating the country with the world's second-deadliest outbreak.
Mr Bolsonaro, his chief of staff and ministers of health and foreign affairs, held a conference call with Pfizer Brazil Chief Executive Marta Diez and Pfizer Latin America Chief Executive Carlos Murillo, the president's office said on social media.
Mr Bolsonaro asked the Pfizer executives if deliveries for later this year could be brought forward to June, from the fourth quarter, a government official with knowledge of the matter told Reuters.
Pfizer Brazil declined to comment on the meeting.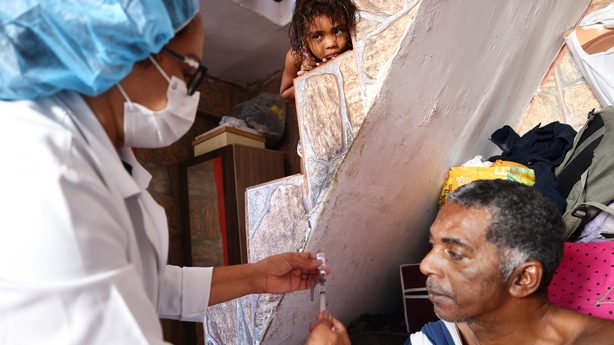 Almost half a million Brazilians have died from Covid-19, yet only 10.3% of the country's 210 million people have received a first vaccine dose.
Just 25% have been fully vaccinated, mainly with vaccines developed by China's Sinovac and AstraZeneca vaccines.
Mr Bolsonaro, who opposed lockdowns and social distancing, has advocated the use of anti-malaria drug hydroxychloroquine for treating Covid-19 patients, even though there is no evidence that it is effective.
Brazil signed a deal with Pfizer in March to purchase 100 million doses, and the first doses arrived in late April.
A second contract in May provided for another 100 million doses to be delivered in the fourth quarter.