Is there any aspect of life that has not been infiltrated by coronavirus in some way?
Since the first cases here, it has been like a stone dropping into a pond, sending ripples outwards and disturbing all in its path.
From the start of the pandemic there has been a big drop off in the number of patients attending health services for cancer diagnostics. There have also been delays for diagnostics for people with symptoms after being referred by their family doctor.
At this stage, we simply do not know how many pre-cancers and cancers have gone undetected. But just as Covid-19 has affected so many parts of people's lives and the overall health services, the impact on cancer care is a cause for concern.
The Irish Cancer Society painted the stark picture this week, along with other health organisations representing doctors and consultants in their evidence before the Oireachtas Committee on Health.
One in four people last year did not go to their GP with health concerns. One in six has not contacted their GP this year with concerns about their health.
Almost 45,000 people get cancer in Ireland each year. But the good news is that today 30 to 50% of cancers can be prevented by cutting risk factors.
However, the Irish Cancer Society says that Covid-19 will lead to more cancer deaths over the next 10 years. And 2020 and 2021 have been exceptional years so far due to the pandemic.
Last year BreastCheck was 70% behind its target for the year, BowelScreen was 60% and CervicalCheck was 44% behind its target, the ICS says.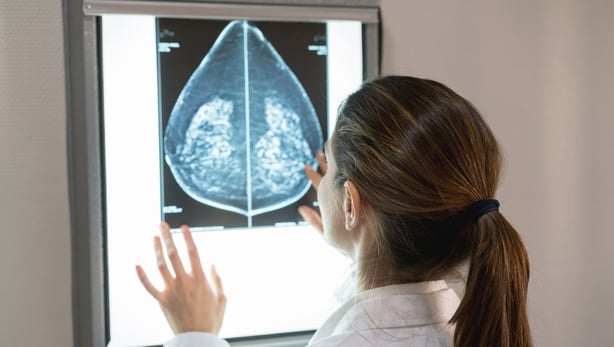 In an important update last night, BreastCheck said routine screening is continuing. It continues to monitor surgical access and surgeries are being prioritised by the host hospitals. Covid-19 has meant it has lost nearly a year of screening time.
As a result:
If you were due to be screened in 2020, it is aiming to invite people in 2021.
If you were due to be screened in 2021, it is aiming to invite people in 2022.
BreastCheck aims to return to screening women every 2 years, as soon as possible.
CervicalCheck said that due to the cyber attack on the HSE:
GPs are receiving notification of all patients who require follow-up care in colposcopy and are continuing to refer their patients to colposcopy units as normal.
But CervicalCheck is temporarily unable to issue some test results to women.
There are some delays in providing results, between 8 to 10 weeks currently.
All outstanding test results will issue when the IT issue resolves.
Colposcopy clinics continue to operate but with reduced capacity
BowelScreen is continuing to invite for screening, but at reduced capacity due to the impact of Covid-19 and the cyber attack.
At the start of this year, data provided to the National Public Health Emergency Team showed that the number of patients referred for chemotherapy were at 70% of 2019 levels and radiotherapy at 80%.
In a social media posting St Vincent's University Hospital noted that referrals to its skin cancer clinic were down almost 90%.
By any measure these are staggering figures. We know that people have delayed seeking advice. Thankfully, services have started coming back, albeit slower under Covid-19 safety rules.
Then the double-whammy of a cyber attack set things back dramatically. Covid-19 and the cyber assault is a perfect, terrible storm for the health service and patients. The impact on cancer diagnosis and care is a grave concern.
The HSE says the cyber attack means reliance on telephone and written ordering of tests and communication of results, with a risk of lost results and manual reporting, with transcription errors in handwriting. Laboratory testing and diagnostic imaging have also been badly affected.
Take one of the biggest hospitals in the country, Cork University Hospital. Cancer care continues to be affected there. Radiotherapy treatment has resumed but is limited.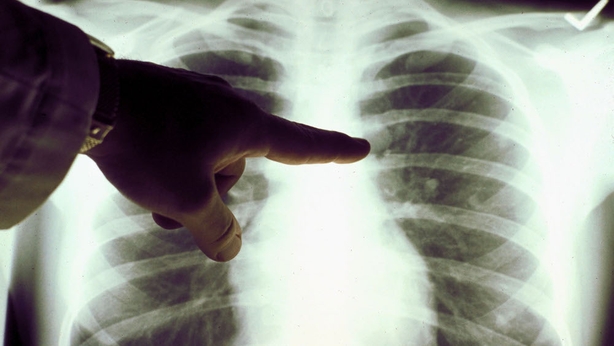 The HSE says that normal cancer care activity for CUH is 160 patients treated each week with radiotherapy. Currently, capability does not allow for this and arrangements are in place with private providers with 90 patients being treated this week.
In the last week, no new radiotherapy treatment has started at the hospital. No oncology imaging was available for the past two weeks. Due to delays in reporting essential radiology and laboratory results, multidisciplinary teams of clinicians in the hospital have been limited in their capabilities to treat cancer patients.
The Irish Hospital Consultants Association has said that there can be no doubt that the Covid-19 pandemic has caused delayed diagnosis and sub-optimal care for people with cancer.
"As some cancers develop slowly, the impact of the pandemic on cancer cases and deaths will not be clear for many years. There is a grave concern delays in diagnosis and treatment will lead to increased cancer mortality over the next decade or more," the association has warned.
Even before the Covid-19 pandemic, there were very long public waiting lists. The situation has been compounded by the pandemic.
Consultants point out that over 11,600 more people were waiting for an inpatient/day case gastrointestinal examination (endoscopy) at the end of April, compared with before the pandemic- an increase of 51%.
Colonoscopies are the gold standard of diagnosis for bowel cancers. The IHCA says that before the pandemic, urgent referrals were seen within one month. But now 60% of referrals are waiting longer than three months.
"This significantly increases the risk of delayed diagnosis and a negative impact on patient outcomes," it adds.
After this week's Oireachtas Health Committee meeting, its chairperson, Seán Crowe TD said it had heard worrying evidence that people who are experiencing symptoms of cancer are delaying seeking medical advice due to the pandemic.
He said it was vitally important that anyone who is having symptoms, or is concerned about cancer in any way, contact their GP without delay. The earlier that cancer is detected the better the outcome. GPs are open and are seeing patients, and they can refer individuals for the appropriate diagnostic services if required.
There were some other significant developments this week, principally on vaccination. To be honest, you would nearly need a PhD in vaccinations to keep up with the new recommendations and changes in vaccination plans and dose administration that seem to emerge from week to week.
It has everyone somewhat bamboozled, even the HSE. It is now working on Version 29 of the National Vaccination Programme.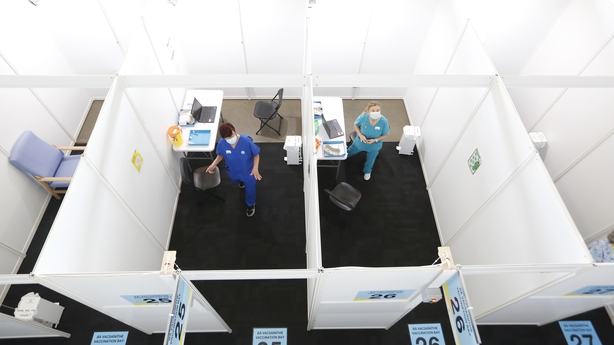 The HSE has been assessing the operational implications of the recommendation from the National Immunisation Advisory Committee that the gap between the first and second dose of the AstraZeneca vaccine can be cut from 12 to 8 weeks. This will help people be fully vaccinated faster, which is especially of importance for older more vulnerable people.
There are also notable implications for the latest evidence that presumed immunity after Covid-19 infection can be considered to last 9 months. It may even be longer.
The advice from the Health Information and Quality Authority is that those previously infected (and PCR confirmed) who are under 50, may only need one dose of vaccine, to be regarded as fully vaccinated.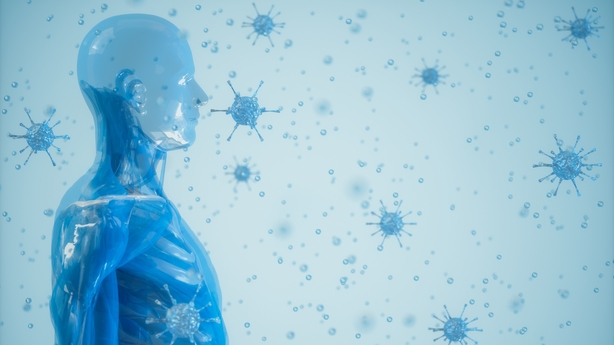 This will have implications for the Digital Covid Certificate for these people, presumably allowing them to travel as fully vaccinated. It may also free up doses the HSE can give to other people.
There a few brain-melting moments at the NPHET briefing on Wednesday, over the new designation by the World Health Organization of names for the various variants of concern. Instead of the Indian variant being called just that, it has been given the name Delta.
The UK variant is now called Alpha and so on.There were moments during the discussion at the briefing about variants, when it was more like a scene from the bridge of the Starship Enterprise, full of alpha, beta, gamma and delta talk.
So now we say Gamma, the variant formerly known as P1 - which feels like throwback to the days when the US singer-songwriter Prince, changed his name to a symbol and had to be described as the artist formerly known as Prince.
The World Health Organization has a reason for going all Greek on the naming of the variants. It is to avoid stigmatisation of countries where these emerge. That all first started when the former US president, Donald Trump labelled coronavirus, the 'China Virus'. While there is the logic to the WHO decision, it makes things even more confusing for people.
But at least we are in the season now when it's possible to get out into the nice fresh air, to clear our heads of endless Covid clutter talk.
June is here and the big reopening takes another major step on Monday, with the resumption of outdoor dining and drinking for the hospitality sector. Things are certainly starting to feel much more normal again, as society re-opens significantly.
The best thing that can be said about 2020 is that it was a good year for the roses. If you are enjoying the open air sunshine and freedoms this Bank Holiday weekend, pause for thought, on how far we have come. How tough it has been. The importance of loved-ones. And how hope never dies.
---