Britain has approved the use of the single shot Johnson & Johnson coronavirus vaccine, the Medicines and Healthcare products Regulatory Agency (MHRA) announced.
"This is a further boost to the UK's hugely successful vaccination programme, which has already saved over 13,000 lives, and means that we now have four safe and effective vaccines approved to help protect people from this awful virus," said health minister Matt Hancock.
The government hopes the single-dose jab "will play an important role in the months to come", he added, as young people come forward for their vaccinations amid concern over the rise of the variant first detected in India.
Britain has ordered 20 million doses of the vaccine.
The European Medicines Agency said in April that a warning about unusual blood clots with low blood platelet count should be added to its product information following cases in the United States.
The vaccine was found to be 72% effective in preventing moderate to severe coronavirus infection, according to a US trial.
Britain has administered more than 62 million shots so far, mainly using the Pfizer and AstraZeneca vaccines.
It has also approved the use of the Moderna vaccine.
Following the approval of the Johnson & Johnson vaccine, Prime Minister Boris Johnson tweeted: "This is very welcome news and another boost to our hugely successful vaccination programme.
"As we encourage everyone to get their jabs, the single-dose Janssen vaccine will play an important role in helping us protect people from the virus. When you get the call, get the jab."
---
---
After months of falling cases, infections have started to rise again, which has put in doubt plans for a full reopening of the country on June 21.
The estimated reproduction "R" number in England has likely crept over 1 and the epidemic could be growing by as much as 3% each day, Britain's health ministry said.
The estimated R number was between 1.0 and 1.1, meaning that on average, every 10 people infected will infect between 10 and11 other people.
Last week, it was estimated at between 0.9 and 1.1. The daily case growth rate was estimated at 0% to +3%,compared to -2% to +1% last week.
Pandemic won't be over until 70% are vaccinated: WHO
The WHO's European director has warned that the Covid-19 pandemic will not be over until at least 70% of people are vaccinated, while deploring that the vaccine rollout in Europe is still "too slow".
"The pandemic will be over once we reach 70% minimum coverage in vaccination," the World Health Organization's regional director for Europe Hans Kluge told AFP.
Mr Kluge also said that one of his main worries was the increased contagiousness of new variants of the novel coronavirus.
"We know for example that the B.1617 (Indian variant) is more transmissible than the B.117 (British variant), which already was more transmissible than the previous strain," he said.
According to the Belgian doctor, speed is "of essence" in pandemic.
"Even when WHO declared a pandemic, many countries were still waiting, we lost valuable time."
While the regional director, who has held the position since February 2020, lauded calls for solidarity he stressed that a speedy rollout of vaccines was of the utmost importance.
"Our best friend is speed, the time is working against us, the vaccination roll-out still goes too slow," Mr Kluge said.
"We need to accelerate, we need to enlarge the number of vaccines."
Delhi eases slowly eases lockdown
Indian authorities have announced a "very very slow" easing of the lockdown in the capital New Delhi as coronavirus infections fall in major cities after weeks of lockdown.
Rural areas now however seeing the brunt of a surge in cases that has overwhelmed the health care system and killed at least 160,000 people since the start of March.
Arvind Kejriwal, Delhi chief minister, said that from Monday construction work and factories can resume "keeping the poorest section of our society, the labourers and daily wage workers, in mind."
"We are starting the process of reopening very, very slowly. We will reassess it after a week based on experts and people's opinions," he said.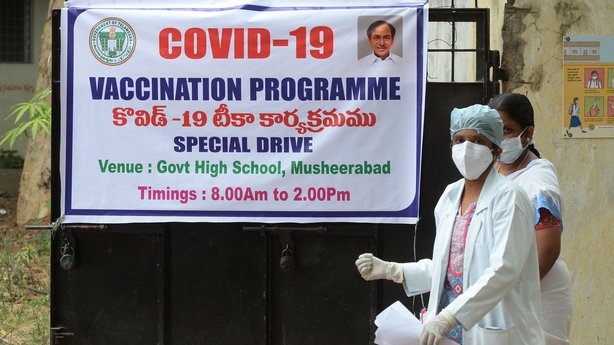 Daily infections reported across India have more than halved from more than 400,000 earlier this month, according to official statistics.
Delhi reported about 1,100 new infections in the previous 24 hours, down from about 25,000 daily cases when the lockdown was announced six weeks earlier.
The devastating surge was blamed on new virus variants and the government having allowed most activity to return to normal including mass religious and political gatherings.
Coronavirus patients died outside hospitals or at home because of a lack of beds, medical oxygen and drugs, prompting a flood of desperate pleas on social media.
Since mid-April hundreds of Covid-19 patients have also contracted the often deadly and usually very rare infection mucormycosis, or "black fungus".
Many other parts of India including the states of Maharashtra, Tamil Nadu and Karnataka too are now also considering easing restrictions on activity.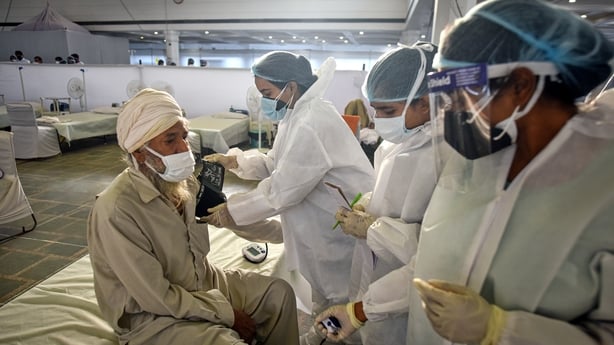 India's vaccination programme meanwhile is making only slow progress due to shortages, confusion and squabbling between the central government and state authorities.
So far some 160 million people, equivalent to only 12.5% of the Indian population have received one dose and 45 million, or 3.4 percent, two shots.
Melbourne goes into lockdown
Five million weary Melbourne residents were put back under lockdown, straining local resolve and testing Australia's "zero-Covid" strategy of smothering outbreaks however small.
As authorities said a cluster of positive cases had grown to 39, streets in Australia's second city emptied out for the fourth time since the pandemic began.
People have been ordered to stay at home for seven days to stall transmission and buy the authorities time to investigate how the virus again jumped from hotel quarantine into the community.
The outbreak is believed to have begun when a traveller infected with the Indian variant returned to Australia, but Victoria's acting state Premier James Merlino called for military help with the investigation.
Around 15,000 close contacts have been identified and the list of venues visited by confirmed cases had grown to 130.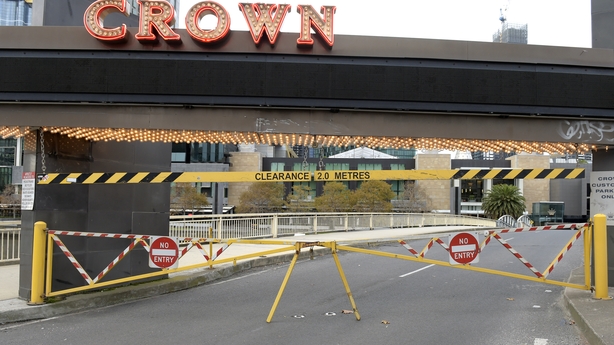 Mr Merlino blamed sluggish vaccine rollout and hotel quarantine failures for the latest outbreak.
"If we had an alternative to hotel quarantine for this particular variant of concern, we would not be here today," he said.
It is believed to be the 17th time in six months that the virus has leaked out of makeshift hotel quarantine facilities, which are now facing tough scrutiny.
Fingers are also being pointed at Australia's conservative federal government for the slow rate of vaccinations, which threatens to reverse the country's early virus success.
Australia has recorded 30,000 Covid-19 cases since the pandemic began in a country of 25 million people, but only 2% of Australians have so far been fully vaccinated.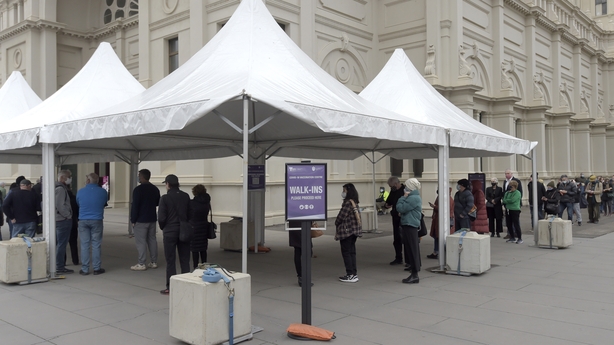 Prime Minister Scott Morrison has defended his government's handling of the crisis saying hotel quarantine facilities were "99.99% effective."
But critics countered that a single infection leaking from a quarantine system that has processed thousands of travellers was sufficient to shut down an entire state, and the country's second-biggest city.
In recent months, Australians had largely been enjoying few restrictions after the country successfully contained the spread of coronavirus.
But outbreaks in Taiwan and Japan have underscored how initial success containing the virus can quickly be eroded without widespread vaccination.
Australia is currently vaccinating around 75,000 people each day.