As hotels around the country prepare to reopen next week, many are facing difficulties recruiting staff.
Lockdown saw many people leave the industry, some returning to their home countries, others deciding to change careers and perhaps move into jobs which they viewed as having more security in terms of year-round employment.
Nicola Dunnion, Head of Department at LYIT's School of Tourism College in Killybegs has been inundated with calls from hotels all over the country seeking help to recruit skilled staff.
The industry is crying out for chefs in particular, she says, but there is also a great need for front of house and skilled bar and food sector staff.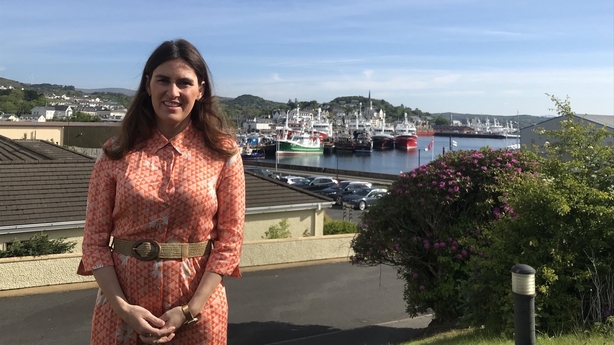 The college has a great reputation for training over five decades and Ms Dunnion sees a role for it in helping the industry to retain staff through ongoing training.
She has eight new courses ready to go in September but in the meantime has been helping local hotels with a unique pilot training course for transition year students.
The industry locally anticipated there would be problem finding staff when hotels were allowed to reopen so Fáilte Ireland, the local branch of the Irish Hotels Federation and the Tourism College joined forces.
The college ran a hospitality course for local Tansition Year students and hotels like Harvey's Point have reaped the benefit. They have recruited 17 students, but, they are still looking for chefs and skilled bar staff among other roles.
General Manager Niall Coffey said the hotel was lucky in that it has been able to retain some of the senior members of the hotel team. However, he said that on lockdown, a lot of key people worried about the security of their jobs, left the industry and it is important now to get them back and also to introduce new people to the industry.
Paul Diver, who owns the Sandhouse Hotel in Rossnowlagh shares Mr Coffey's view on encouraging more people to envisage a career in hospitality and tourism. He is also the Chairperson of the Donegal branch of the Irish Hotels Federation and says that seasonality has been a problem but in Donegal they are now trying to extend the season so it is a year-round business giving people more secure employment.
The team at the Sandhouse is putting the finishing touches to the hotel and its grounds overlooking the sea, before re-opening next week.
Bookings are positive as Donegal sees a big interest among Irish holidaymakers in the Wild Atlantic Way.
While the Sandhouse Hotel is still recruiting staff, Mr Diver says that they are excited, if a bit nervous about reopening and welcoming guests back through the door. But like other colleagues in the industry, he feels that they will rise to what will be a challenging year ahead.