US President Joe Biden said the United States is surging exports of Covid vaccines to other countries to reclaim "American leadership" in the global fight against the pandemic, dismissing rival efforts by China and Russia.
Mr Biden confirmed that 20 million more doses of Covid vaccines are being released over the next six weeks, bringing the total earmarked for shipping out by the end of June to 80 million.
The boost follows pressure on the Biden administration from other governments to use its large vaccine surplus to help struggling countries, now that significant progress has been made in rolling out vaccinations at home.
The initiative also addresses concerns that Moscow and Beijing have been taking advantage of the worldwide crisis to spread influence through distribution of their own national vaccines in a so-called "vaccine diplomacy" contest.
"This will be more vaccines than any country has actually shared today, five times more than any other country," Mr Biden said in a White House speech.
The White House would not say which countries were being prioritised for the shipments, but the US President has signalled that Washington will be doing what it can to help India push back against a surge in the pandemic.
An initial 60 million doses had already been pledged, all of AstraZeneca, the British-developed vaccine that has yet to be used in the United States and looks increasingly unlikely ever to be needed.
Exports will begin as soon as US health regulators give approval.
Mr Biden said the next wave of 20 million doses would also include already authorised vaccines being used in the United States - Pfizer, Moderna, and Johnson & Johnson.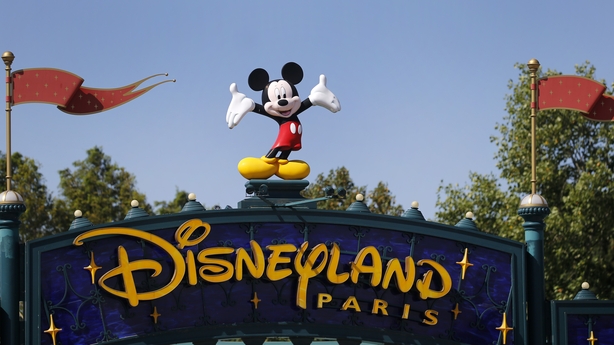 Disneyland Paris to reopen on 17 June
Disneyland Paris has announced that it reopen on 17 June as France eases Covid-19 restrictions.
The theme park, which employs 17,000 people, closed between 13 March and 15 July last year and has been shut again since 30 October.
It has had to cancel its reopening plans twice, first for February and then for April, because of the ongoing pandemic.
"We are pleased to announce that Disneyland Paris will reopen on June 17," the park said in a statement, adding that it will follow "enhanced health and safety measures".
---
---
China takes Covid-19 controls to Everest with climber ban

China has banned attempts to scale Everest from its side of the world's highest peak, as Beijing takes its Covid-19 controls to the Roof of the World.
The block on climbing was announced over concerns of the risk of Covid-19 infection by climbers starting out in Nepal, where the pandemic is raging.
China was the first country hit by the pandemic in late 2019, but has since largely contained the disease with strict border controls.
Beijing fears a rebound of infections could emerge from abroad.
With borders all but closed since March 2020, China is now worried about risks at the snow-capped summit, which it shares with Nepal, as the spring climbing season begins.
Nepal, India's neighbour, has been hit hard by a second wave of the epidemic, just as the Himalayan state was planning to revive its tourism this summer after a wiped-out 2020 season.
In recent weeks the coronavirus has been recorded at base camp on the Nepalese side of the climb.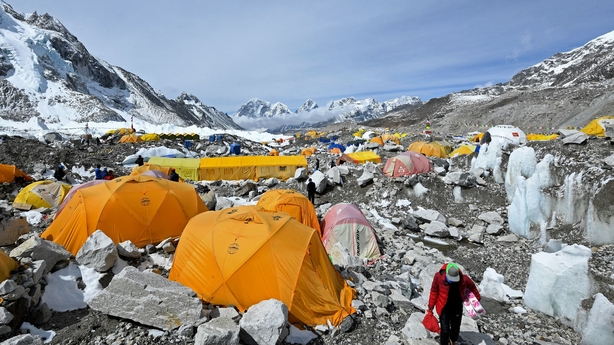 Given the health situation, "all climbing activities are cancelled", state media said, referring to the Tibetan name of the peak.
The agency said the decision was made by the China Sports Administration. It was not clear how long the edict would be in place for.
Earlier last week, China said it would set up a "separation line" at the summit of Everest to protect against coronavirus from mingling with Nepal-side climbers.
But Beijing did not specify how it intended to mark its territory on the narrow summit of the world's highest mountain, where only a few climbers can fit at a time.
Over 80% of Japanese oppose Olympics this summer - poll

More than 80% of Japanese oppose hosting the virus-postponed Olympics this year, a new poll suggested, less than 10 weeks before the Tokyo Games.
The latest survey comes after Japan expanded a coronavirus state of emergency Friday as the nation battles a fourth wave of virus infections.
The surge has put pressure on the country's healthcare system, with medical professionals repeatedly warning about shortages and burnout.
The weekend survey by the Asahi Shimbun daily found 43% of respondents want the 2020 Games cancelled, and 40% want a further postponement.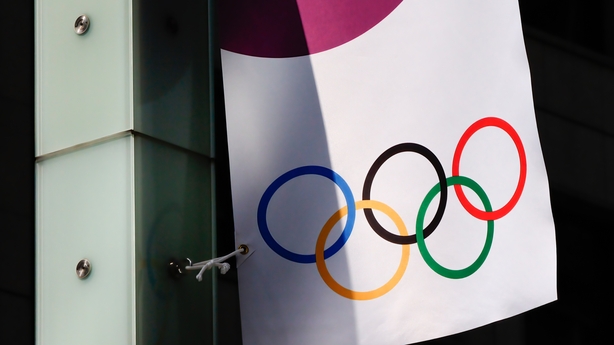 Only 14% support holding the Games this summer as scheduled, down from 28% from the last poll a month ago.
A separate poll by Kyodo News published yesterday showed 59.7% back cancellation, though further postponement was not listed as an option.
Olympic organisers says tough anti-virus measures, including regular testing of athletes and a ban on overseas fans, will keep the Games safe.
Japan has seen a smaller virus outbreak than many countries, with fewer than 11,500 deaths so far. But the government has come under pressure for a comparatively slow vaccine rollout.
The Kyodo poll found 85% of respondents considered the rollout slow, with 71.5% unhappy with the government's handling of the pandemic.
Singapore warns new virus strains infecting more children, shuts schools

Singapore will close schools from Wednesday as authorities warned new coronavirus strains like the one first detected in India were affecting more children in the city-state.
The government has been tightening restrictions following a recent rise in local transmissions after months of near-zero cases.
At a virtual news conference last night, authorities announced that primary and secondary schools as well as junior colleges would shift to full home-based learning from Wednesday until the end of the school term on 28 May.
Hours before the news conference, Singapore confirmed 38 locally transmitted coronavirus cases, the highest daily count in eight months. Some of the cases involved children linked to a cluster at a tuition centre.
Health Minister Ong Ye Kung, citing a conversation he had with the ministry's director of medical services Kenneth Mak, said the B.1.617 strain "appears to affect children more".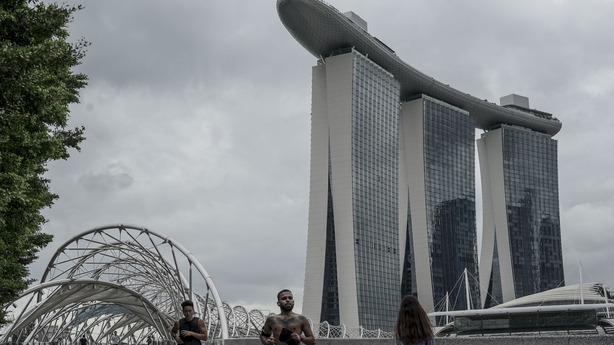 "Some of these mutations are much more virulent and they seem to attack the younger children," Education Minister Chan Chun Sing said.
"This is an area of concern for all of us," he said, adding however that none of the children who had been infected were seriously ill.
The financial hub joins Taiwan in shutting down schools to stem the surge in infections.
Taiwan's capital Taipei and adjacent New Taipei City announced today that schools would suspend classes from tomorrow until 28 May.
Taiwan, which emerged relatively unscathed last year, announced a further 333 local cases today, bringing the total to just over 2,000.
The rise in local transmissions in Singapore will probably scupper a quarantine-free travel bubble with Hong Kong, due to begin on 26 May after an earlier failed attempt.
Singapore has limited public gatherings to two, banned restaurant dine-ins and closed gyms in an attempt to stop the surge in infections.
Authorities have also banned non-passengers from entering the airport terminal and closed an adjacent mall as around 9,000 workers undergo testing.
Singapore had to fight serious coronavirus outbreaks last year when the illness surged through crowded dormitories housing low-paid foreign workers, infecting tens of thousands.
But by global standards, its outbreak has been mild - officials in the city of 5.7 million have reported more than 61,000 cases so far and 31 deaths.

Additional reporting PA