Exhilarated Spaniards danced in streets, chanted "freedom" and partied on beaches overnight as a Covid-19 curfew ended across most of the nation.
In scenes akin to New Year's Eve celebrations, hundreds of mainly young people gathered in Madrid's Puerta del Sol square to applaud the clock striking midnight while in Barcelona revellers headed to the beach with drinks in hand.
Police in Barcelona had the strange task of moving people on after the last curfew began at 10pm, only to let them back at midnight when it ended for good.
Some people wore masks but there was scant social distancing as friends kissed, hugged, danced and sang.
"Young people, like everyone else, have been very restricted," said shop worker Paula Garcia, 28, on the beach in Barcelona. "Now was time to give us a bit of freedom to enjoy a little of the summer."
"It's like New Year's," says 28-year-old Oriol Corbella, also in Barcelona. "We're getting a bit of normality back, of freedom, but we have to keep in mind that the virus is still around," he added.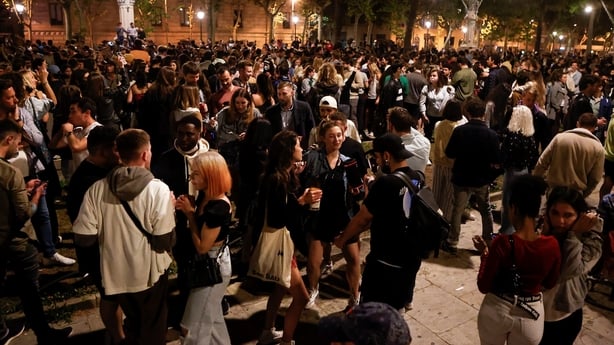 One of Europe's worst-hit nations, Spain has suffered 78,792 coronavirus deaths and 3.6 million cases.
But infection rates have fallen and vaccinations are progressing fast, enabling most of the 17 regions to scrap the curfew until dawn.
---
---
Only four regions were keeping it: the Balearic Islands, the Canary Islands, Navarra and Valencia.
While intra-regional travel bans have ended and curfews have been lifted, not all of the restrictions are being relaxed in Spain.
Regions can still restrict opening hours and impose capacity limits in bars and restaurants.
They can also seek court approval for stricter measures such as reimposing curfews, capping the number allowed at home gatherings or extending a ban on internal travel.
But the courts have offered different rulings, leading to a patchwork of measures across the country.
Australian state extends restrictions in search of outbreak source
Australia's most populous state recorded no new Covid-19 infections for a third straight day but extended raised social distancing and mask-wearing rules by a week as the authorities hunted for the source of a small outbreak.
After a Sydney couple tested positive for the coronavirus last week, ending a long run without community transmission, the authorities reinstated some social distancing measures until 10 May, and a campaign to get more people tested, as they scrambled to determine the source of infection.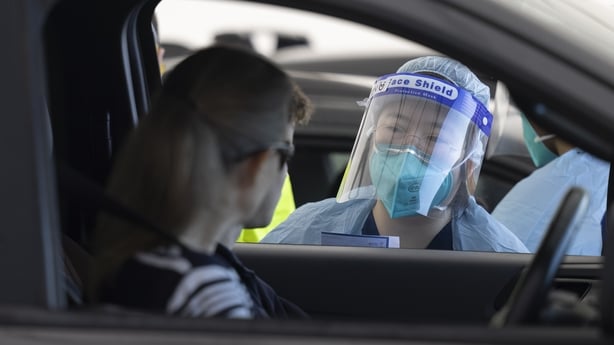 Authorities reported a third straight day without a new case, easing concerns about a wider outbreak in the city, but cited the mystery cause of infection as a reason for extending the measures.
"As the 'missing link' case hasn't been identified we're keen to prevent a super-spreading event," said New South Wales state premier Gladys Berejiklian in a tweet.
"All safeguards/restrictions will be in place for an extra week, except for shoppers in retail who will no longer be required to wear a mask."
That means the more than five million people living in and around Sydney must wear masks on public transport and in most public venues, while households are limited to 20 guests at any one time until 17 May.
Australia has largely eliminated the virus, with 79 days in 2021 without a locally acquired case, according to the government, as a result of a strategy of closing international and domestic borders, as well as social distancing measures.
As the country awaits vaccine shipments and watches infection spikes in other countries, top lawmakers have said borders now appear likely to reopen in 2022, not 2021 as previously envisaged.
Calls for nationwide lockdown mount in India
India's Covid-19 deaths rose by more than 4,000 for a second consecutive day as calls for a nationwide lockdown to curb the spread of the virus mounted.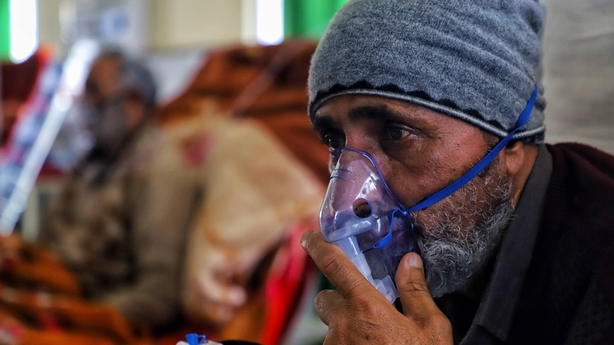 India's health ministry reported 4,092 fatalities over the past 24 hours, taking the overall death toll to 242,362.
New cases rose by 403,738, just shy of the record and increasing the total since the start of the pandemic to 22.3 million.
India has been hit hard by a second wave with cases and deaths hitting record highs every other day.
With an acute shortage of oxygen and beds in many hospitals and morgues and crematoriums overflowing, experts have said the actual numbers for COVID-19 cases and fatalities could be far higher.
Many Indian states have imposed strict lockdowns over the past month to stem the surge in infections while others have announced restrictions on public movement and shut down cinemas, restaurants, pubs and shopping malls.
India's national capital New Delhi and the northern state of Uttar Pradesh extended their lockdown and curfew rules till May 17.
But pressure is mounting on Prime Minister Narendra Modi to announce a nationwide lockdown similar to the one imposed during the first wave last year.
The Indian Medical Association (IMA), the umbrella body for all conventional doctors and surgeons, called for a "complete, well-planned, pre-announced" lockdown across the country instead of "sporadic" night curfews and restrictions imposed by states for a few days at a time.