Australian officials reinstated social distancing measures in Sydney as New Zealand partially suspended the "travel bubble" between the two countries, amid fears a case involving the variant first detected in India could lead to a significant outbreak.
The swift action was taken a day after a 50-year-old man became the first reported local transmission case in New South Wales state in more than a month, with the source of his infection baffling health officials.
Further testing determined the man was infected with the Indian variant and genomic sequencing had linked the case to a returned traveller from the United States, NSW Chief Health Officer Kerry Chant said, but there was no clear transmission path between the two people.
"We can't find any direct link between our case, so what we're concerned about is there is another person that is as yet unidentified that infected our case," Dr Chant said.
New Zealand's minister for Covid-19 response, Chris Hipkins, said his country was halting quarantine-free travel to and from New South Wales while authorities investigated.
"With several outstanding unknowns in the situation in Sydney it is safest to pause the QFT (quarantine-free travel agreement)," he said in a statement.
The case of the unidentified Sydney man, who passed the virus on to his wife, appeared to be the first time officials in Australia had reported the local transmission of a virus variant first identified in India.
Tests on the infected man had showed a higher viral load than typically seen in infected people, potentially increasing the chance that the man has spread the disease, officials said.
---
---
With many people expected to gather over the weekend for Mother's Day celebrations, the NSW state government restricted household gatherings to 20 guests and limited visitors to nursing homes to two people per resident.
Masks will be mandatory on public transport and at indoor venues. All the restrictions, which cover around 5.3 million people in the country's biggest metropolitan area, take effect at 5pm local time and are scheduled to last until Monday morning.
"We believe this is a proportionate response to the risk we have ahead of us," NSW Premier Gladys Berejiklian told reporters.
The measures will also cover Sydney's neighbouring regions of Wollongong, the Central Coast and Blue Mountains.
NSW Treasurer Dominic Perrottet entered self-isolation after he visited a restaurant at the same time as the infected person, classifying him as a close contact, his office said. Mr Perrottet, who attended a sitting of state parliament yesterday, has tested negative.
Authorities also asked thousands of residents in the city's inner west to seek testing for any mild flu symptoms after fragments of the coronavirus that causes Covid-19 were detected in the sewerage network used by several suburbs.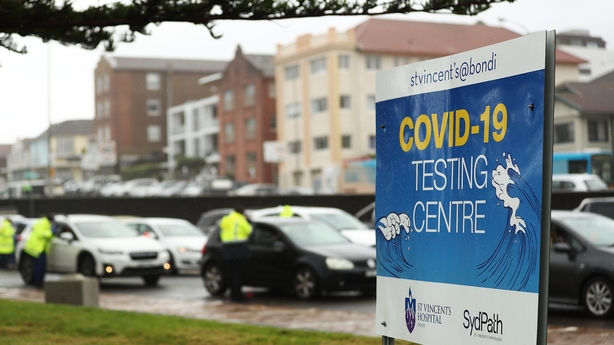 Separately, health authorities reported five new cases of blood clots in people who had received the AstraZeneca vaccine.
Australia has now recorded 11 blood clot cases after administering 1.4 million doses of the AstraZeneca vaccine.
Tokyo governor backs extended state of emergency to contain Covid-19 surge

Tokyo Governor Yuriko Koike said an extended state of emergency was needed to contain Covid-19 infections that are straining the medical system in the capital, a move that could raise further questions about its ability to host the Olympics.
Japan had hoped that a "short and powerful" state of emergency would contain a fourth wave of cases just under three months before Tokyo is scheduled to host the Olympic Games.
But the declaration, started on 25 April and due to end on Tuesday, has failed to halt an increase in new infections and serious cases.
Tokyo will discuss the appropriate extension with neighbouring prefectures and the central government, Ms Koike said following a meeting with health experts.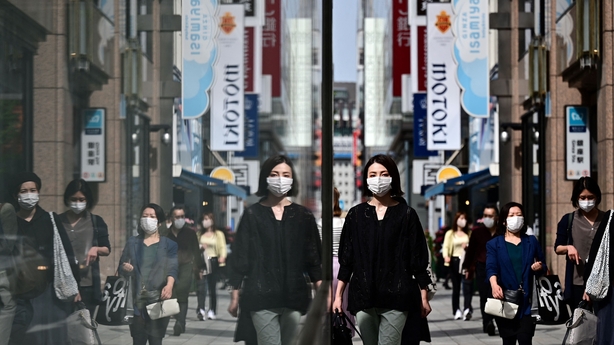 Mutant strains of the virus are becoming dominant, increasing cases among younger people and driving concern that the current surge could exceed the third wave that crested in January, Ms Koike said. She called on residents to curtail movements to contain infections.
Though Japan has not suffered as badly from the coronavirus as other nations, its vaccination programme is lagging badly with fewer than three months left before the Olympics, postponed by a year, are set to start.
Tokyo today recorded 591 new coronavirus cases. Some 10,500 people have died across Japan since the pandemic began.
India sees record Covid-19 deaths, new cases in 24 hours

India saw record new jumps in Covid-19 cases and deaths, dashing tentative hopes that the catastrophic recent surge was easing.
Health ministry numbers showed 3,980 deaths in the past 24 hours, taking the national total to 230,168, and 412,262 new cases, bringing India's caseload since the pandemic began to 21.1 million.
Many experts suspect that with low levels of testing and poor record-keeping for cause of death - and crematoriums overwhelmed in many places - the real numbers could be significantly higher.
The rise follows several days of falling case numbers that had raised government hopes that the virus surge may have been easing.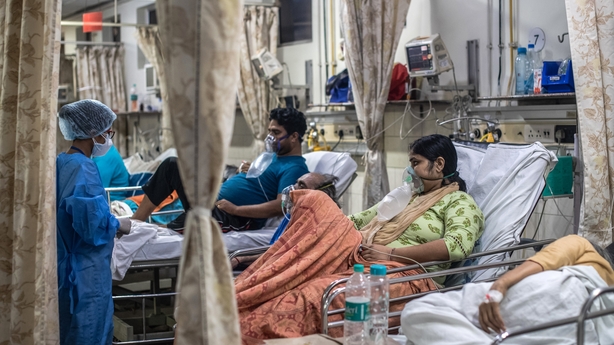 Having hit a high of 402,000 last Friday, the daily number of cases eased to as low as 357,000 before creeping up again on Tuesday.
The sharp rise in cases since late March has overwhelmed hospitals in many places, with fatal shortages of beds, drugs and oxygen.
Prime Minister Narendra Modi's government has resisted imposing a new lockdown although several regions including the capital New Delhi, Bihar and Maharashtra have imposed local shutdowns.
Until now the worst-hit areas have been Delhi and Maharashtra but other states including West Bengal, Kerala and Karnataka are now reporting sharp rises.
Overnight, 11 people died in a hospital near the southern city of Chennai after pressure dropped in oxygen lines, the Times of India reported, the latest in a string of similar incidents.
The International Federation of Red Cross and Red Crescent Societies has called for "urgent" international action to prevent "a worsening human catastrophe" across South Asia.
It highlighted the case of Nepal, where it said "many hospitals are full and overflowing" with Covid-19 patients and the daily caseload is 57 times higher than one month ago.
The National Centre for Disease Control (NCDC) said yesterday that the UK strain of Covid-19 was more dominant in north India, while the new Indian variant known as B.1.617 was more prevalent in Maharashtra, Karnataka and Gujarat, reports said.