Countries should share spare vaccine doses with Brazil to help the global fight against Covid-19 and meet the battered country's goal of inoculating all citizens by year-end, Brazilian Health Minister Marcelo Queiroga has said.
Speaking to a World Health Organization (WHO) briefing, Mr Queiroga said Brazil had administered 41 million vaccine doses but needed more supplies to meet a daily target of 2.4 million.
"We need to ensure equitable access to Covid-19 vaccines and in line with this we would like to call on those countries with extra doses to share them with Brazil as soon as possible so we can also broaden our vaccination campaign and contain the pandemic at this critical time, and avoid the proliferation of new variants," Mr Queiroga said.
Brazil yesterday became the second country to pass 400,000 Covid-19 deaths after the United States. Experts warned the daily toll could remain high for several months due to a slow vaccination rate and loosening social restrictions.
Brazil registered 3,001 new Covid-19 deaths yesterday.
Experts have blamed the death toll on the failure of government - from President Jair Bolsonaro down to many state governors and mayors - to launch a robust response to the pandemic.
"We hope by the end of this year we will have vaccinated the entire population," Mr Queiroga said.
The Russian developer of the Sputnik V coronavirus vaccine said yesterday it would sue the Brazilian health regulator Anvisa for defamation, prompting a stern rebuttal from the agency.
Anvisa's board on Monday denied requests by Brazilian states to approve Sputnik V for import.
The agency's manager for medicines and biological products, Gustavo Mendes, said there was evidence an adenovirus used in the vaccine could reproduce, which he called a "serious" defect.
Mr Queiroga said Anvisa could withstand external as well as internal pressure.
Mr Bolsonaro had spoken with Russian President Vladimir Putin and Chinese officials about their respective Covid-19 vaccines, he said, adding: "They are nations that we are friendly with, and as soon as they (vaccines) are approved we can include them in our immunisation programme".
---
---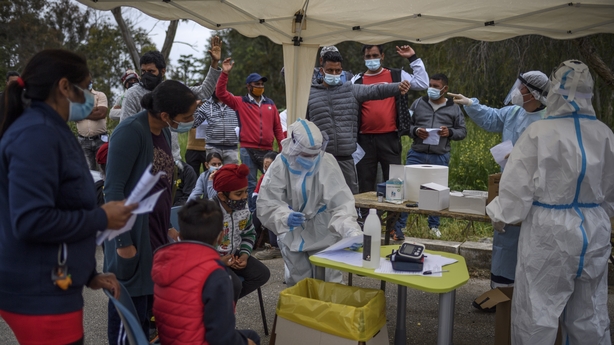 Worldwide Covid-19 cases pass 150 million
Worldwide Covid-19 cases have passed 150 million, according to an AFP tally, with numbers soaring recently due to a massive second wave in India.
Overall, 150.3m cases have been declared since the virus was first discovered in China in December 2019, according to an AFP compilation of official data.
Worldwide, the number of new daily infections has more than doubled since mid-February.
After the second wave from October to January, the figure had slowed to a little over 350,000 a day. It is now 821,000 a day.
In India, 2.5 million cases have been detected over the past seven days, an average of 357,000 a day - 30 times as many as in mid-February.
The explosion in infections has been blamed in part on a new virus variant, but also on failure to follow virus restrictions, the World Health Organization said yesterday.
The countries in the world with the highest total number of recorded cases are the United States (32.3m), India (18.8m) and Brazil (14.6m).
Taking into account population, the most-affected countries are Montenegro (15,457 cases per 100,000 residents), the Czech Republic (15,207 per 100,000) and Slovenia (11,513 per 100,000).
Largely due to India, Asia is the continent on which most of the new daily cases are appearing, and on which the pandemic is accelerating the fastest, with new cases up 28% compared to the previous week.
Africa is the only other continent where new daily cases are increasing - but only by 3%.
In Latin America and the Caribbean, new daily infections have stabilised, and the figure is decreasing in Europe (down by 18%) and in the United States (down by 12%).
Since the discovery of the virus, more than a third of worldwide cases have been recorded in Europe - over 50.2m.
The United States and Canada are the second most affected continent, with 33.5m, followed by Latin America and the Caribbean (28.7m cases) and Asia (25.6m).
Almost 3.2m deaths linked to Covid-19 have been recorded across the globe.
Edinburgh Castle reopens as Scottish Covid rules ease

Heritage sites reopen across Scotland for the first time this year and after the longest closure since World War II, as coronavirus restrictions are gradually eased.
Edinburgh Castle is one of more than 20 ticketed venues and over 200 free attractions run by Historic Environment Scotland (HES) to welcome back visitors.
HES chief executive Alex Paterson said daily visitor numbers to the ancient stronghold and former royal residence will be well below pre-pandemic highs of 10,000.
But he hopes up to 1,200 people will come every day.
"We are delighted to reopen Edinburgh Castle and clearly we are not anticipating the same number of visitors that used to come pre-Covid, at least not in the short term," he said.
"We haven't had to close our sites for this length of time since the Second World War, so by any measure this has been a very significant lockdown for us and for lots of tourism and business organisations across Scotland.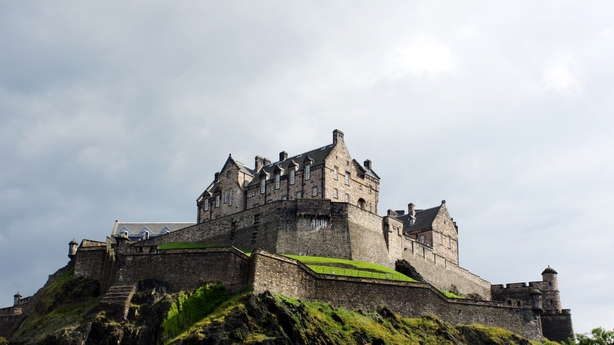 "Not having thousands of visitors every day has an impact but we've been able to weather that. We have had additional support from the Scottish government which has been greatly appreciated."
New measures to facilitate social distancing have been introduced, including painted circles around the castle's signature One O'Clock Gun, which is fired every at 1pm, except Sundays, Good Friday and Christmas Day.
QR codes, a new queueing system and audio guides have also been introduced.
Just 70% of sites run by HEC will reopen today and include some of Scotland's leading attractions, including Stirling Castle, St Andrews Castle and Melrose Abbey.
Since the start of the coronavirus outbreak, 7,659 people have died after testing positive for Covid-19 in Scotland - a fraction of the more than 127,000 people who have lost their lives in the UK overall.
Pubs, non-essential retail and leisure facilities, including gyms, swimming pools and nail bars reopened across Scotland last week after months of closure and restrictions.
In Edinburgh, the city's international arts festival, which was cancelled last year because of the outbreak, will return this August using temporary outdoor pavilions.
Singapore detects Covid-19 cluster in hospital as local cases climb

Singapore has detected a Covid-19 cluster in one its largest hospitals, among 16 new locally transmitted infections that were reported yesterday, its highest number of domestic cases in seven months.
Singapore has managed to contain its coronavirus outbreaks since a big contagion among migrant workers in dormitories last year. Most of its subsequent cases have been imported and found in quarantine.
Eight of the cases announced were linked to Tan Tock Seng Hospital, the health ministry said. The hospital's cases include a doctor and a nurse who were vaccinated for the coronavirus. Both had symptoms.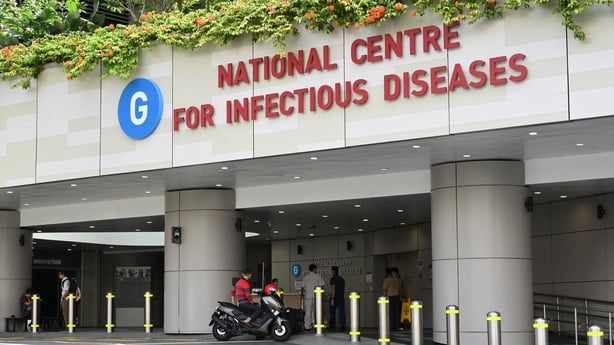 Authorities have isolated two wards in the hospital to test staff and patients, and increased quarantine and movement curbs after the cluster, which is the first in a Singapore hospital.
Seven other local cases were linked to an airport immigration officer.
The city-state has reported more than 61,000 cases since the pandemic hit last year, the vast majority of those in dormitories housing low-wage foreign workers. It has recorded 30 deaths in total.
The new cases comes as Singapore readies a travel bubble with Hong Kong that is set to launch in May after a suspension last year.
Singapore has been rolling out vaccinations having approved shots from Pfizer-BioNTech and Moderna.
The health ministry said the vaccines are effective in preventing symptomatic disease for the vast majority of recipients, but some can still be infected despite being inoculated.
Concerns have been growing over new variants of the virus and the effectiveness of existing vaccines.