India recorded more than 2,000 Covid deaths and almost 300,000 new cases, among the world's biggest daily totals since the pandemic began, official data showed.
Health ministry figures showed 295,000 new cases in 24 hours, on a par with numbers seen in the United States in January, and 2,023 fatalities, bringing the country's total death toll to 182,553.
In an address to the nation last night, Prime Minister Narendra Modi said that the country of 1.3 billion people was "once again fighting a big fight".
"The situation was under control till a few weeks back, and then this second corona wave came like a storm," Mr Modi said.
There had been hopes that despite its packed cities and poor healthcare, India had managed to dodge largely unscathed a pandemic that has killed more than three million people around the world.
Recent weeks have seen mass gatherings including millions attending the Kumbh Mela religious festival, political rallies, as well as lavish weddings and international cricket matches.
Production of key coronavirus drugs slowed or even halted at some factories and there were delays inviting bids for oxygen generation plants, according to press reports.
Now distraught relatives are being forced to pay exorbitant rates on the black market for medicine and oxygen and WhatsApp groups are awash with desperate pleas for help.
---
---
Delhi Chief Minister Arvind Kejriwal, who went into self-isolation yesterday after his wife tested positive, tweeted that some hospitals in the megacity "are left with just a few hours of oxygen".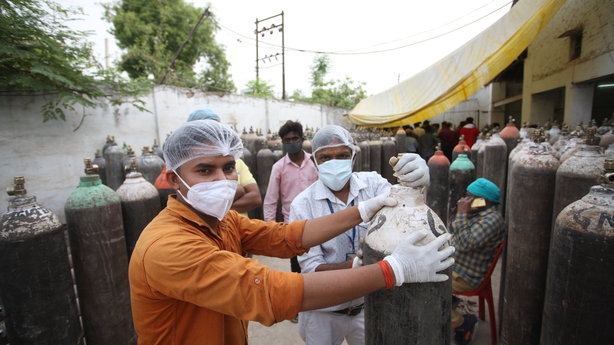 The US now advises against travelling to India, even for those fully vaccinated, while Britain had added India to its "red list".
Hong Kong and New Zealand have banned flights from the country.
Nepal's ex-royals test positive after India religious festival

Nepal's former king and queen have tested positive for Covid-19 on their return from an Indian religious festival attended by millions of pilgrims.
Former king Gyanendra Bir Bikram Shah, 73, and queen Komal Rajya Laxmi Devi Shah, 70, returned to Kathmandu on Sunday after a week-long visit to India to celebrate Kumbh Mela.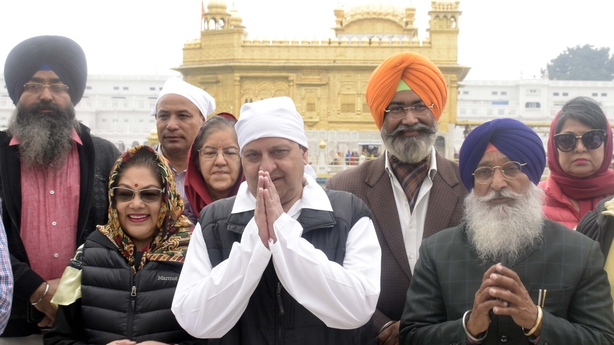 Their press secretary confirmed the couple had tested positive and are in self-isolation.
Kumbh Mela attracts enormous crowds of Hindu devotees to take a ritual dip in the Ganges River.
Pressure has grown to halt the festival, which has drawn as many as 25 million people since January, as India struggles to curb its raging coronavirus outbreak.
Shah, the last king of Nepal, was crowned in 2001 after his elder brother Birendra Bir Bikram Shah and his family were killed in a massacre that wiped out most of the royal family.
He stepped down from the throne in June 2008 after parliament voted to abolish Nepal's 240-year-old Hindu monarchy, transforming the country into a secular republic.
Japan considers state of emergency for Tokyo, Osaka regions
Japan's government is considering a state of emergency for Tokyo and Osaka as new Covid-19 case numbers surge, broadcaster NHK reported, a move that would enable prefectural authorities to impose curbs to try to stop infections spreading.
With thousands of new cases resulting from highly infectious strains of the virus, the government is expected to declare the state of emergency this week for the capital and Osaka prefecture, as well as the latter's neighbouring Hyogo prefecture, a number of domestic media outlets reported.
Japan has so far avoided the kind of explosive spread of the pandemic that has plagued many Western countries, with total cases so far at about 540,000 and a death toll of 9,707.
But the latest rise in infections has caused alarm, coming just three months before the planned start of the Tokyo Olympics and amid a sluggish vaccination roll-out.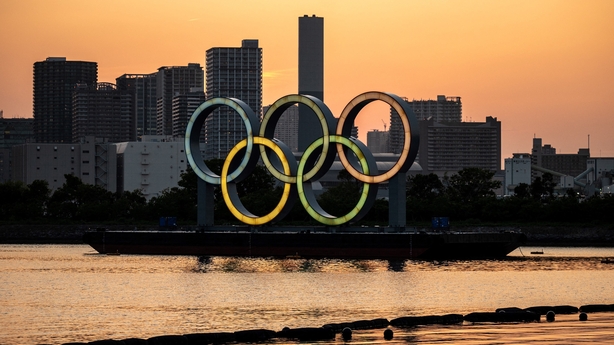 Tokyo Governor Yuriko Koike is preparing to request an emergency period be declared from 29 April to 9 May, encompassing Japan's annual 'Golden Week' holiday period, the Mainichi newspaper reported.
Osaka, the epicentre of a fourth wave of the pandemic, requested a renewed state of emergency yesterday, looking to cancel or postpone all major events to restrict the movement of people.
Quasi-emergency measures were already imposed in ten of Japan's 47 prefectures, including the Tokyo and Osaka areas.
The government of Kyoto prefecture in western Japan is also preparing to request an emergency declaration, the Jiji news service reported.
If enacted in all four regions, the emergency measures would cover close to a quarter of Japan's population of 126 million.
New declarations would mark the third full state of emergency in Japan since the epidemic began.
Today, Japan's top government spokesman, Katsunobu Kato, repeated the government's stance that it would consider any requests for a state-of-emergency declaration "swiftly", without elaborating on a time-frame.
Meanwhile, Pfizer Inc will sign a contract this month to supply an additional 50 million doses of vaccine to Japan by September, the Nikkei newspaper reported.
Prime Minister Yoshihide Suga was in talks with Pfizer's CEO last Saturday to secure more vaccine doses during a visit to the US.
Germany to distribute J&J Covid vaccine to federal states

Germany's health ministry will soon start delivering Johnson & Johnson's Covid-19 vaccine to federal states for use in vaccination centres, after Europe's drug regulator backed its overall benefits against any risks.
Family doctors should start receiving the vaccine week after next, it added.
Iceland has today approved the vaccine and will begin administering it next week with no age limit, the country's health authority has said.
"We have received the conclusion of the European Medicines Agency which says the Janssen vaccine can be used and it will therefore be distributed next week," Kamilla Josefsdottir, an infectious disease specialist at the Directorate of Health, told reporters.
"We have decided to not have any restrictions on the Janssen vaccine for the time being."
France is also set to start using the Johnson & Johnson vaccine next week, government spokesman Gabriel Attal said today.