The world can bring the Covid-19 pandemic under control in the coming months provided it distributes the necessary resources fairly, the head of the World Health Organization (WHO) has told a news briefing.
"We have the tools to bring this pandemic under control in a matter of months, if we apply them consistently and equitably," said Tedros Adhanom Ghebreyesus.
However, he also expressed concern over the "alarming rate" at which Covid-19 is spreading in those aged 25-59 worldwide, possibly due to much more contagious variants.
"It took nine months to reach one million deaths; four months to reach 2 million, and three months to reach 3 million," he said.
Global climate change activist Greta Thunberg, joining the briefing as a virtual guest from Sweden, took a swipe at "vaccine nationalism" and said it was unethical that rich countries were prioritising their younger citizens for vaccination ahead of vulnerable groups in developing countries.
She said that whereas one in four people in high-income countries had now been vaccinated against Covid-19, only one in more than 500 people in poorer countries had received a shot.
---
---
A leading WHO epidemiologist, Maria van Kerkhove, told the same briefing that the latest surge in Covid-19 infections worldwide included increases among age groups previously less affected by the pandemic.
"We are seeing increased rates of transmission across all age groups," she said, adding that some 5.2 million cases were reported last week, the highest weekly increase since the start of the pandemic.
"We are seeing a slight age shift in some countries, driven by social mixing," she added.
UK adds India to travel 'red list' as cases surge
Britain has imposed its strictest travel curbs on India after an explosion of coronavirus cases there, hours after Prime Minister Boris Johnson called off a trip to New Delhi.
Health Secretary Matt Hancock said India was being added to Britain's "red list" of countries, banning all arrivals from India except for UK or Irish nationals, who must pay to stay in a government-approved quarantine hotel for ten days on their return.
It comes as India will lock down its capital New Delhi for a week from tonight to try to control a raging coronavirus outbreak.
Infections are skyrocketing in India, however, with hospitals running out of beds and the government forced to reimpose economically painful restrictions again.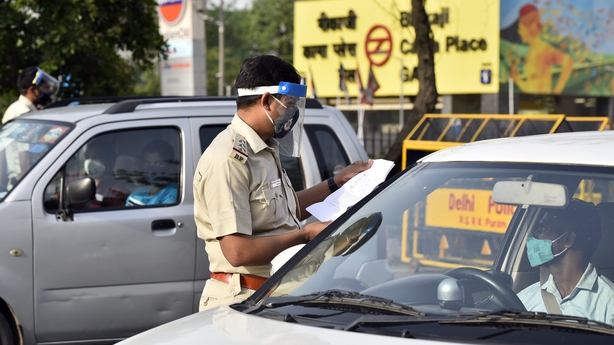 Delhi Chief Minister Arvind Kejriwal said the capital's "health system is at a tipping point".
"If we don't impose a lockdown now, we will be looking at a bigger disaster."
Mr Kejriwal said businesses would be shut and movement around the city of 20 million limited to essential services.
The Delhi lockdown came after the nation of 1.3 billion people reported a record high of 273,810 infections today - the fifth consecutive day of more than 200,000 cases.
The restrictions followed similar measures in other parts of India, including in the western state of Maharashtra, home to financial capital Mumbai.
The surge has overwhelmed the healthcare infrastructure in many parts of India, and authorities are scrambling to free up hospital beds and secure additional supplies of oxygen and treatment drugs.
India has the world's second-highest caseload with more than 15 million known infections.
Health workers are bracing for yet another spike as millions of pilgrims attend a religious festival and ongoing regional elections draw huge rallies.
Canada to send support to virus-hit province
Canada will funnel additional health staff and equipment into virus-hit Ontario as the province battles a worrying spike in Covid-19 infections, Prime Minister Justin Trudeau has said.
The government will mobilise health professionals from different federal departments and deploy them to Ontario, particularly the Toronto region, where "the situation is most critical," Mr Trudeau said in a video posted on Twitter.
Ontario, Canada's most populous province with 14 million people, has for several days struggled with record coronavirus cases, hospitalisations and intensive care patients, all of which are threatening to overwhelm its health system.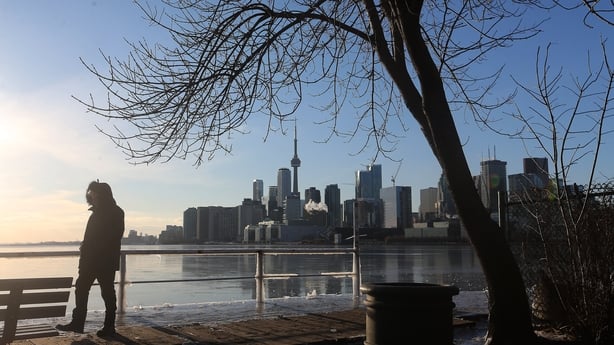 Yesterday, the province reported 4,250 new cases, 18 new deaths and 2,107 new hospitalisations.
The government is in discussion with multiple provinces, including Nova Scotia and Newfoundland, to free up personnel, equipment and resources "over the coming days", the prime minister said.
Ottawa will cover the transport costs and coordinate the transfer of caregivers to Ontario, he added.
The federal government will also send rapid Covid-19 tests to the areas of Ontario that have been the most affected by the pandemic.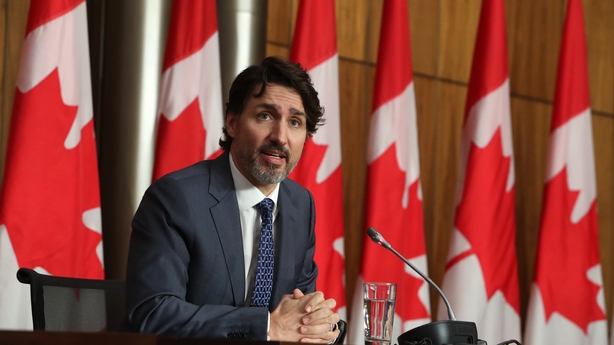 "Canadians are watching surging cases, driven by more contagious variants in places across the country, including in our largest province and Canada's largest city," Mr Trudeau said in his video message.
"Things will get better. And until they do Ontario, Canadians, we have your back. Together, we will get through this," he said.
On Friday, Ontario announced it was tightening its lockdown orders to curb the pandemic, including closing its inter-provincial borders to non-essential travel.
Update: As the number of COVID-19 cases in Ontario climbs to levels we've never seen before, we're working with the province and taking serious action to protect Ontarians. To do that, and to help fight this third wave, we're providing additional, emergency support. Thread ⤵️

— Justin Trudeau (@JustinTrudeau) April 18, 2021
Ontario Premier Doug Ford lengthened the lockdown now in effect by two weeks until 19 May, and ordered Ontario residents to go out only for their basic needs.
The provincial government is also limiting capacity at essential businesses, such as pharmacies or supermarkets, as well as at weddings, funerals and religious ceremonies.
After a slow start, Canada's vaccination campaign has picked up.
Nearly 24% of the population has received at least one vaccine dose, according to the site Covid-19 Tracker Canada.
To widen access, the minimum age to receive the AstraZeneca vaccine will be lowered from 55 to 40 in Ontario, a spokesperson for the province's health ministry said.
The National Advisory Committee on Immunization (NACI) had recommended at the end of March to suspend use of the AstraZeneca vaccine in people under 55 to evaluate the risk of blood clots.
But Health Canada said last week that its analysis indicates there is no need to restrict the jab's use. NACI is reviewing its position, Health Canada said.
Canada has recorded more than 1.1 million cases since the start of the pandemic and about 23,600 deaths.
Greek ship quarantined after Covid death, infections
A Greek cargo ship sailing from Egypt has been quarantined in Crete after a sailor was found dead and 10 others tested positive for coronavirus, the coastguard said.
The Heroic arrived in southern Crete from Port Said in Egypt yesterday.
"A sailor was found dead in his cabin by the captain ... and one of the mechanics contaminated by Covid-19 has been hospitalised in Rhodes," a coastguard official said.
Nine others tested positive for coronavirus. The crew comprises 13 Filipinos and eight Greeks.
The ship was carrying cargo to Colombia.
Greece, home to some 11 million people, has witnessed dozens of coronavirus deaths daily in recent weeks and over 1,500 infections each day.
Separately, the country's civil aviation authority said that travellers from the EU and five other countries who are fully vaccinated or have a negative Covid test will no longer have to quarantine on arrival.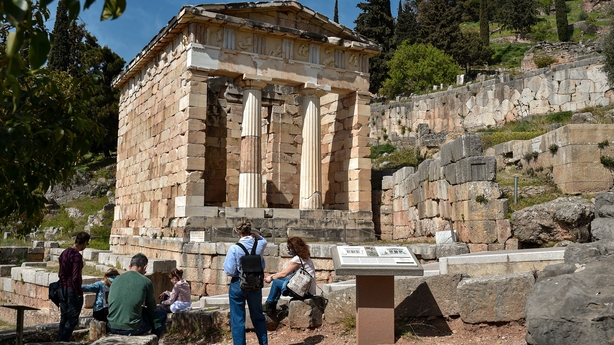 Visitors from the EU, the United Kingdom, the United States, Israel, Serbia and the United Arab Emirates will no longer be subjected to a week-long quarantine, the authority said in a statement.
Travellers must present proof they are fully vaccinated or a negative Covid test from the previous 72 hours, it said.
The quarantine will be lifted from today but other restrictions "for domestic or international flights will be in effect until April 26", the aviation authority said.
Greece is eager to reopen its badly hit tourism sector this summer and has ramped up its vaccine rollout in the hopes of building up a "wall of immunity" for residents, the government has said.
It aims to finish vaccinating all the over-60s by May.
Covid alert in Vanuatu after infected body washes ashore
Vanuatu has imposed travel restrictions on its most populous island after tests confirmed a body that washed ashore on the largely coronavirus-free Pacific nation was infected with Covid-19.
Government sources said the deceased was a Filipino sailor whose vessel had left Port Vila a day before his body was found washed up near a village about 5km outside the city on Sunday 11 April.
The man's crewmates and police officers who retrieved the body had all tested negative for the virus, said the sources, who wished to remain anonymous as they were not authorised to discuss the matter.
It was not clear how or where the man died, or how his body ended up in the sea.
The Pacific island nation has recorded only three coronavirus cases, all in arriving travellers.
The National Disaster Management Office said it was taking steps to ensure there was no transmission among the population of 200,000.
It ordered a three-day ban starting today on all outward domestic and international travel from Efete, the island where Port Vila and a large part of the population are located.
US in 'precarious position' as country hits vaccine milestone
The coronavirus has killed more than 3 million people, devastating the world economy and upending daily life since emerging in China in late 2019.
The United States remains the hardest-hit nation, with more deaths and known infections than anywhere else, but it passed a major vaccine milestone on Sunday with roughly 130 Americans - half its adult population - receiving at least one dose.
The country is a world leader in vaccinations, and all its over-18s will be eligible for a shot from today.
But its top pandemic advisor Dr Anthony Fauci warned yesterday that the United States remains in a "precarious position".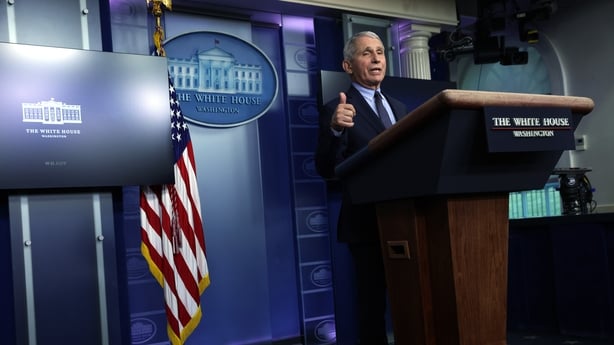 "We're having a seven-day average of over 60,000 new infections per day. That's a place you don't want to be," he said.
"We also have to make sure that people don't throw caution to the wind and declare victory prematurely. That's not the time to do that."