It was described today as the most significant public health strategies of our time.
The Covid-19 vaccination programme has been hit with delays but there are now just under one million doses administered.
270,000 people are now fully vaccinated, including Monaghan woman Mary Berwick who says things are looking up.
After a year spent in her house, shielding from the virus, she is feeling the benefits of receiving the two jabs.
"I feel great, I've got my life back. It's been a tough year."
She is going out again to do her own shopping.
"I feel now now that I can go downtown if I want to and go into a shop. I've some things to learn, the etiquette of going into shops and knowing where to where and not walk. But I'll get around that.
'I would love when the coffee shops open. I've a dream of going out and having coffee and talking to friends. And going to the hairdressers ... that's the one thing I want to do."
Latest vaccination figures from the Health Service Executive show that 936,087 doses were administered up to last Sunday.
Of these, 663,411 were first doses and 272,676 were second doses.
In the very high risk group, aged 16 to 69 years, 44,566 people have been given a dose of the vaccine.
Among them is Sinead Lowndes from Clonee.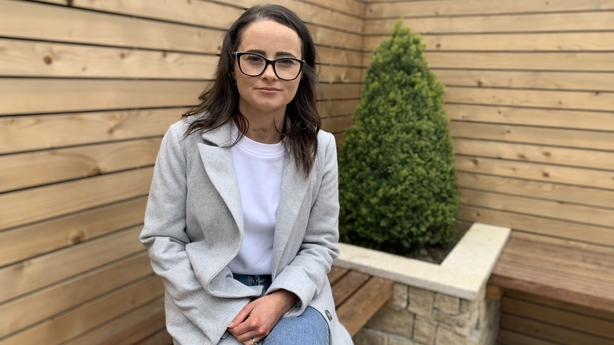 A quadruple organ recipient, she is now fully vaccinated after a full year in which she hardly left her house.
She said she felt "just utter relief" when she got the call to get the vaccine.
"I was bawling crying. So relieved," she added.
Sinead, her husband and young daughter are now making plans for the summer.
"My nana is fully vaccinated and she's in Cork and I can't wait until the restrictions around country travel is lifted and I can just go down and give her a big hug.
"I just can't wait for the summer."
Sinead also says the vaccine has had a big affect on her mood.
"I feel calmer. All of us in the house are calmer. We've just got hope."
A similar feeling is shared by Bernie Waterhouse.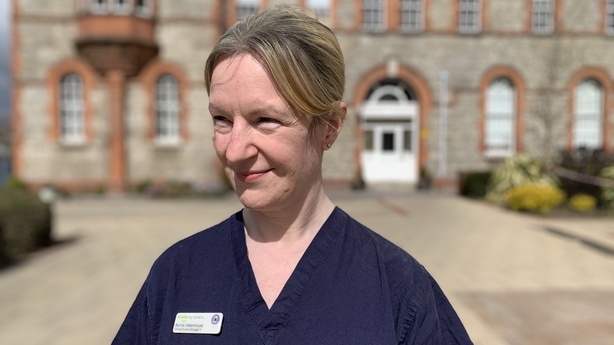 She has been on the frontline throughout the pandemic, working as a clinical nurse manager in the Covid-19 ward at St James's Hospital in Dublin.
She was the first frontline worker to get the vaccine and says: "You just feel much more protected."
As well as feeling peace of mind professionally, being vaccinated means she can meet up with other family members.
"I could meet my mother who is fully vaccinated, my sister who is also fully vaccinated, where before I was meeting nobody really outside of work."
She said the first post-vaccinations family meet "was great."
"We went for coffee," she added.
---
---