Japan's western region of Osaka has cancelled Olympic torch events scheduled across the prefecture, as record coronavirus infections prompted its government to declare a medical emergency.
Health authorities fear a virus variant is unleashing a fourth wave of infections just 107 days before the Tokyo Olympics begin, with a vaccination drive still at an early stage.
Osaka governor Hirofumi Yoshimura said the street runs would be cancelled, adding that the medical system faced enormous strain as a more infectious variant sent cases rising among young people.
"It is almost certain that this mutant strain is highly contagious with a high transmission speed," he said in televised remarks.
"I would like to ask all residents of Osaka prefecture to refrain from going out unnecessarily. The medical system is in a very tight situation."
The prefecture reported 878 new infections today, a second-straight day of record numbers. Severe cases have filled about 70% of hospital beds in the region.
Osaka and the neighbouring prefectures of Hyogo and Miyagi started on Monday a month of targeted lockdown measures, to rein in a more virulent strain of the virus.
In recent days, Osaka's infections have outstripped those in Tokyo, the Japanese capital and a much larger city. Even so, Tokyo's cases are on an uptrend as well, with today's 555 new infections standing at the highest since early February.
---
---
Tokyo Governor Yuriko Koike said she was preparing to request similar emergency steps in the capital region.
Prime Minister Yoshihide Suga had said on Sunday that the measures, which allow regional governments to order restaurants to close early and levy fines for noncompliance, would be expanded as necessary.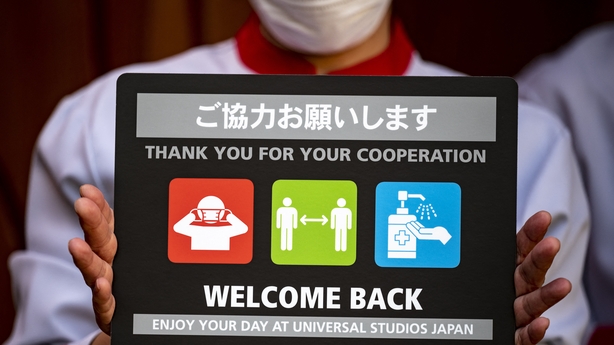 Japan's vaccination drive is far behind that of most major economies, with about 1 million people being given at least one dose since February.
That figure represents less than 1% of the population, versus almost 2% in neighbouring South Korea, which started its campaign after Japan.
Australia blames EU supply issues for slow vaccine roll-out
Australian Prime Minister Scott Morrison has blamed restricted vaccine supply from Europe for his country's halting coronavirus inoculation efforts, as he faced down growing public frustration over the slow roll-out.
He said vaccine shortages and "strict export controls" introduced by the European Commission meant Australia received just 700,000 of a contracted 3.8 million doses of the Oxford/AstraZeneca vaccine.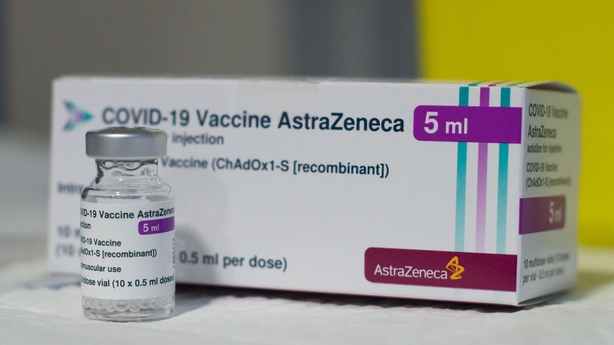 His government, which received global praise for successfully containing Australia's coronavirus outbreak, has fallen far behind its schedule for vaccinating people.
It had initially pledged to administer four million doses by the end of March, but had instead managed about 850,000 shots by today, drawing increasing criticism that Mr Morrison tried to address at a hastily organised press conference.
"I'm simply explaining to the Australian public that supply issues is what's constraining and has constrained, particularly over the recent months, the overall rollout of the vaccine," he said.
"3.1 million vaccines didn't arrive in Australia - that's just a simple fact," he said.
"It's not a dispute. It's not a conflict. It's not an argument. It's not a clash. It's just a simple fact."
Australia has reportedly received a million doses of the Pfizer/BioNTech vaccine, which it is administering to frontline workers.
But authorities had been counting on imported and locally made AstraZeneca shots to cover most of the population.
Trouble surfaced last month when Italy blocked the export of 250,000 AstraZeneca doses as it struggled to cope with a severe coronavirus crisis at home.
Mr Morrison's government said at the time the Italy move would not affect its overall vaccine roll-out plan.
But since then, a wider debate across Europe on whether to export vaccines when EU countries are struggling to contain the virus has further held up supplies.
Mr Morrison said today that he had been reassured by statements from EU officials overnight that AstraZeneca export requests were being processed.
"So, if it is, indeed, the position of the European Union that they are happy for these export licences to be granted ... then we would encourage them to do that," he said.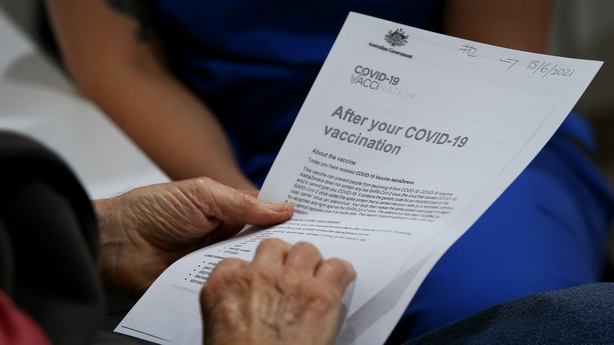 Mr Morrison said he was also still awaiting an EU response to an urgent request for one million of Australia's AstraZeneca doses to be diverted to neighbouring Papua New Guinea, which is facing a worrying Covid-19 surge.
Early in the pandemic, Mr Morrison had boasted that Australia would be "at the front of the queue" for vaccines after a number of deals with AstraZeneca, Pfizer and Novavax.
But public frustration over the actual roll-out has been building and prompted angry exchanges last week between the Morrison government and state officials tasked with administering much of the programme.
"Australia is severely behind schedule with the vaccine roll-out," complained opposition leader Anthony Albanese.
"Scott Morrison needs to stop pretending like there's no rush. Vaccinations are our ticket back to normal - the government needs to get a move on."
UK to roll out Moderna vaccine in Wales
The UK begins rolling out Moderna's Covid-19 vaccine in Wales today.
It expects to be using it in the rest of the UK in the coming days in a boost to the country's health system after supplies of shots started to slow.
Moderna will become the third vaccine to be used in Britain after the Oxford-AstraZeneca and Pfizer jabs.
It comes as the supply of shots from Astra starts to slow due to manufacturing issues including at a site in India.
"I'm delighted we can start the UK roll out of the Moderna vaccine in west Wales today," Health Secretary Hancock said.
"Today we start with the third approved vaccine. Wherever you live, when you get the call, get the jab."
Prime Minister Boris Johnson urged people to get their shots as soon as they were invited.
The UK has vaccinated 31.6 million people with a first dose of a vaccine and administered 5.5 million second doses.
It will soon have vaccinated half of its total population.
India reports record 115,736 new Covid-19 infections
India's second wave of coronavirus infections continued to swell as the country reported a record 115,736 new cases, data from the health ministry showed, as the worst hit states battled to contain the spread of the virus.
The total number of cases since the first recorded infection in India just over a year ago now stands at 12.8 million, making it the third worst hit country after the US and Brazil.
Deaths rose by 630 - the most in four days - to 166,177.
The daily increase has topped 100,000 twice this week. The only other country to post such numbers has been the US.
Daily infections have also passed the peak of the epidemic's first wave, which was seen in September.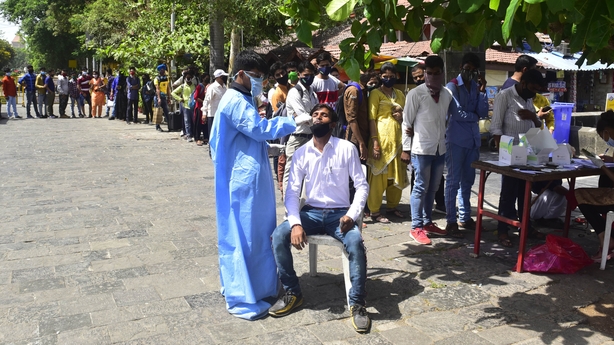 As the second wave gathered momentum, authorities in many states have ordered new local lockdowns and other curbs to control the spread of the virus, some of whose variants have become more infectious.
"The pandemic isn't over and there is no scope for complacency," Health Minister Harsh Vardhan said on Twitter, urging people to get "vaccinated on your turn and follow Covid-appropriate behaviour scrupulously!"
But many states have criticised the federal government as India, the world's biggest vaccine maker, has restricted its immunisation drive to frontline workers and people aged over 45.
States like Odisha have also flagged shortages of supplies even for the prioritised groups.
India has so far administered about 85 million doses to 75 million of its 1.35 billion people.