A number of European nations, including France, Germany and Italy, have resumed administering the AstraZeneca vaccine.
The move came a day after the troubled jab got the all-clear from EU regulators after it was suspended over safety fears.
However, Norway, Sweden and Denmark say they will not yet restart using the vaccine, while Finland says it will pause it.
France, whose 55-year-old prime minister got the jab today, now recommends it only for over-55s.
The World Health Organization's vaccine safety experts give it renewed backing, saying it "continues to have a positive benefit-risk profile".
The HSE has said that AstraZeneca vaccinations will begin again in Ireland this weekend, after the National Immunisation Advisory Committee recommended the resumption of its use.
British Prime Minister Boris Johnson has received a first dose of AstraZeneca's Covid vaccine, assuring the public the jab was safe.
"I literally did not feel a thing. It was very good, very quick," he told reporters at St Thomas' Hospital in central London close to his Downing Street residence.
With his left sleeve still rolled up, he gave a double thumbs up to mark the occasion.
The vaccine was administered by nurse and clinical pod lead, Lily Harrington.
Mr Johnson added: "Everybody, when you do get your notification to go for a jab, please go and get it.
"It's the best thing for you, the best thing for your family and for everybody else."
US school rules eased
The US government has updated its mitigation guidance to narrow the acceptable distance between students who are wearing masks to at one metre from two metres.
The move potentially eases the path for schools that have struggled to reopen under previous recommendations.
The new recommendation from the US Centers for Disease Control and Prevention is a boost to the Biden administration's goal of reopening in-person learning for millions of public school students without sparking outbreaks of the virus.
"The revised CDC guidance is a great step," said Dr Amesh Adalja, senior scholar at Johns Hopkins University Center for Health Security.
It "reflects the fact that schools ... are not drivers of infections," he added.
Norway PM investigated
Norwegian police say they are investigating Prime Minister Erna Solberg after revelations that she and her family broke the country's Covid-19 restrictions when celebrating her 60th birthday in February in the ski resort town of Geilo.
"Against the background of information that has surfaced through the press, together with the prime minister's own statements, police have decided to initiate an investigation tied to a potential breach of the infectious disease regulation," police said in a statement.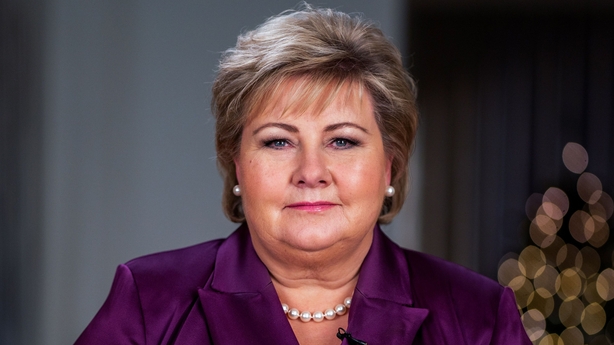 "The matter will then be evaluated by the prosecution authority in reference to a potential legal sanction," the statement added.
Ms Solberg already an apology on her Facebook page yesterday evening.
"I am sorry that my family and I have broken the corona regulations, that should never have happened. We of course should have followed all the recommendations, as I have asked you to do," she wrote in a post.
Germany eyes Sputnik V
Germany will order Russia's Sputnik V vaccine if it is authorised for use in the EU, Chancellor Angela Merkel said, adding that Berlin could secure supplies on its own if the bloc will not.
Infection numbers in Germany are rising at an "exponential rate" as highly contagious variants drive up case numbers in the EU's biggest country, health authorities warn.
Chancellor Merkel will meet with the country's 16 state leaders on Monday to set new shutdown rules based on the latest developments.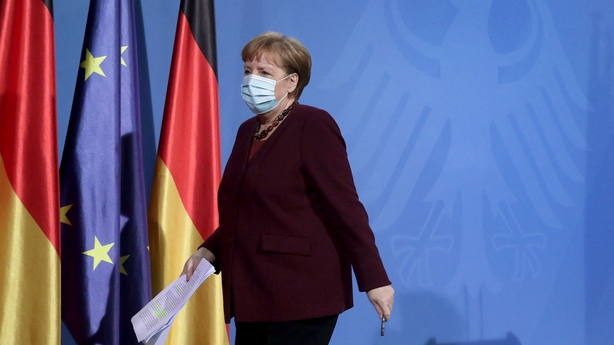 She also said that she was ready to be vaccinated with AstraZeneca's coronavirus jab if offered when it is her turn to be inoculated.
"Yes I would take the AstraZeneca vaccine," she told journalists at a news conference, adding however she "would like to wait until it's my turn but I would in any case".
France's limited lockdown
Millions across France are preparing to enter a new month-long limited lockdown from tomorrow after the country recorded its highest new caseload in nearly four months.
Non-essential businesses will close in Paris and several other areas mainly in northern France, although schools will stay open.
Rio beaches closed
Rio de Janeiro's mayor has closed the Brazilian city's famed beaches for the weekend and banned bus arrivals.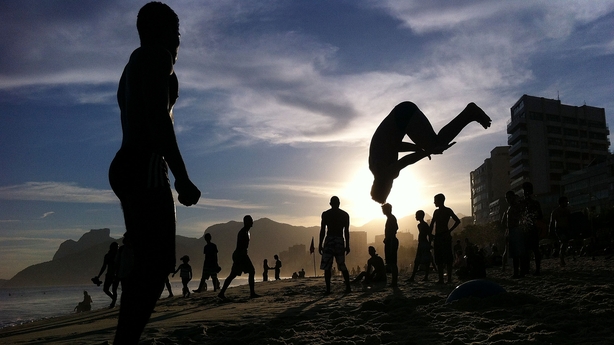 Mayor Eduardo Paes said the situation in the iconic beach city was "very critical," and urged residents to stay home to slow the spread of the virus.
He warned that more restrictive measures could be announced Monday, after he meets with the expert committee advising him on the pandemic.
Queen's birthday parade cancelled
The annual military parade in central London in June for Queen Elizabeth II's official birthday, known as the "Trooping the Colour", has been cancelled for a second year owing to the pandemic.
Nearly 2.7 million dead
At least 2,692,313 million people have died of coronavirus around the world since the outbreak began in December 2019.
The US is the worst-affected country with 539,699 deaths, followed by Brazil (287,499), Mexico (196,606), India (159,370) and Britain (125,926).