Germany has classified France's Moselle region as a high risk area for Covid-19 variants, triggering tougher entry requirements at the border.
The region is now listed as an area "at particularly high risk of infection due to widespread occurrence of SARS-CoV-2 virus variants", Germany's Robert Koch Institute for disease control announced.
From Tuesday, cross-border travellers from Moselle will need to be able to show a recent negative coronavirus test.
Germany has already introduced tough checks at its borders with the Czech Republic and Austria's Tyrol region.
At those crossings, only Germans and non-German residents are allowed to enter, as well as cross-border commuters working in certain categories of jobs.
Every vehicle is stopped and occupants must produce a negative test that is less than 48 hours old.
The checks on the German side of the Moselle crossing are expected to be less strict, a German interior ministry spokesman said.
Instead of systematic checks, police would randomly stop vehicles on the German side and ask drivers to show "a negative test and their online entry registration", he said.
Germany has grown increasingly concerned in recent weeks about the rapid spread of new, more contagious strains of the coronavirus, especially those first detected in Britain and South Africa.
---
---
The coronavirus, including the more dangerous South African variant, is spreading faster in Moselle than elsewhere in France but French officials have pleaded with Berlin to avoid a full closure of the border.
The German classification "normally implies the extremely strict measure of a quasi-closure of borders", France's European Affairs minister Clement Beaune said.
"We don't want that," he said, adding that talks were ongoing with Germany to find solutions for the roughly 16,000 commuters who cross from Moselle into Germany's Saarland and Rhineland-Palatine states every day.
The German interior ministry spokesman said the two countries would discuss details of the border implications tomorrow.
Asked why the French checks would not be as stringent as those along the Czech and Austrian frontiers, the spokesman said Saarland and Rhineland-Palatine had not requested border closures.
"And there is a good cooperation between the affected German and French regions," he added.
Eight arrested in Danish anti-lockdown protest
Danish police said they arrested eight people in an anti-lockdown demonstration in Copenhagen last night.
Organised by a group calling itself "Men in Black", the rally of around 1,200 people in the Danish capital was the first since the government announced last week that it was extending many anti-coronavirus restrictions.
Police said the rally remained largely peaceful, but eight people were arrested for allegedly using fireworks and for rowdy behaviour.
Initially, around 600 people took part in the demonstration, but the crowd had swelled to around 1,200 by the end of the evening on the square in front of Copenhagen's town hall, police said.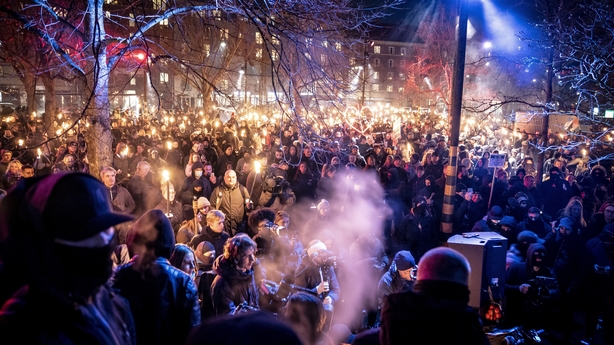 Denmark, which has been under a partial lockdown since late December, announced last Wednesday that it would ease some virus restrictions but keep the majority in place despite protests from the opposition.
While Danes will once again be able to visit some shops and partake in small-scale sports and communal activities from Monday, many restrictions have been extended until April 5, including the closure of bars, restaurants, and most secondary and higher education institutions.
The number of Covid-19 infections in Denmark has fallen sharply over the past few weeks, but the rate of incidence of the variant first detected in the UK, which is more easily transmissible, remains a source of concern, authorities said.
Auckland enters 7-day Covid-19 lockdown
Exactly a year after New Zealand recorded its first coronavirus case, the biggest city of Auckland woke to a second lockdown this month, as authorities try to rein in a cluster of a more contagious variant.
The seven-day lockdown of a population of nearly 2 million, announced by Prime Minister Jacinda Ardern, was prompted by the case of a person who had been infectious for a week but not in isolation.
"It is more than likely there will be additional cases in the community," Ms Ardern told a televised news conference, although no new cases were recorded today.
The move follows a three-day stay-at-home order in mid-February after the variant first detected in the UK, emerged in New Zealand. About 14 cases are linked to the cluster.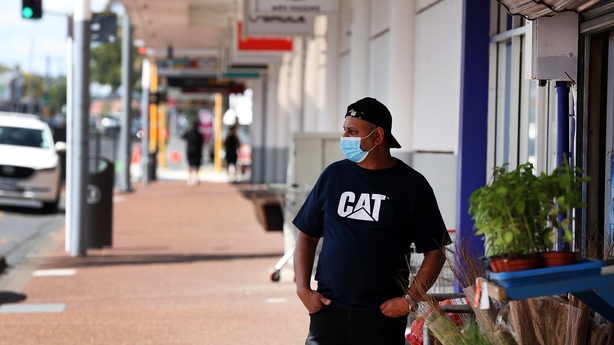 "Despite our best efforts to date, recent cases have gone to work when they shouldn't have," Ms Ardern said, promising police action over breaches of the rules on self-isolating.
The new lockdown, part of Level 3 curbs, lets people leave home only for essential shopping and work, while public venues will stay shut. Curbs elsewhere in New Zealand are to be tightened to Level 2, setting limits on public gatherings.
The measures have disrupted several key events set for Auckland next week.
The America's Cup yacht race was postponed and the Twenty20 International cricket match has been shifted to Wellington, to be played behind closed doors on Friday.
A popular Lantern Festival due to start next weekend has also been cancelled.
Social media users around the world expressed dismay at the lockdown of a large city over a single case, with one Twitter user writing, "They are insane."
However, New Zealand's swift measures during the past year, combined with aggressive contact tracing and border closure, have been credited for its success in restraining the pandemic.
With 5 million people, New Zealand has recorded just over 2,000 infections since the start of the pandemic, and 26 deaths.
Vatican ambassador to Iraq tests positive for Covid-19
The Vatican's ambassador to Iraq Mitja Leskovar has tested positive for Covid-19, two officials told AFP, just days before Pope Francis' historic visit.
"Yes, he tested positive, but it will have no impact on the visit," an Iraqi official involved in the papal plans said.
An Italian diplomat also confirmed the infection.
As apostolic nuncio to Baghdad, Fr Leskovar had been travelling across the country in recent weeks to prepare for the pope's ambitious visit, including visits to Mosul in the north, the shrine city of Najaf and the southern site of Ur.
During foreign trips, popes typically stay at the nuncio's residence, but Iraqi officials have not revealed where Pope Francis will reside during his trip, citing security reasons.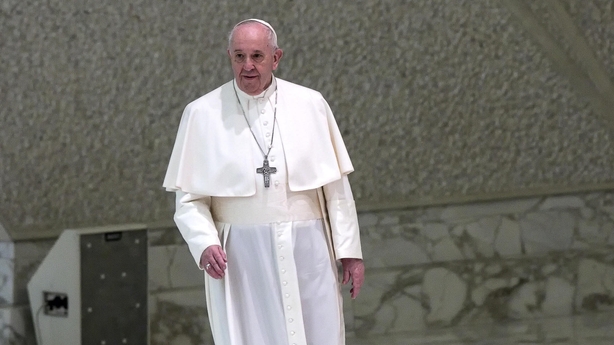 Iraq is experiencing a resurgence of coronavirus infections, which the health ministry has blamed on a new faster-spreading strain that first emerged in the UK.
The country of 40 million is registering around 4,000 new cases per day, near the peak that it had reached in September, with total infections nearing 700,000 and deaths at nearly 13,400.
Pope Francis, as well as his Vatican staff and the dozens of international reporters travelling with him, have already been vaccinated.
Iraq itself has yet to begin its vaccination campaign.