President Joe Biden has seized on feeble US employment data to argue the world's largest economy needs his $1.9 trillion pandemic relief package, which cleared a key Senate hurdle without support from the Republican opposition.
The closely-watched jobs data showed the unemployment rate dropped to 6.3% in January, but the economy added only 49,000 jobs, the Labor Department said.
The report made plain the ongoing struggles in the United States as Americans cope with the largest Covid-19 outbreak in the world.
"I believe the American people are looking right now to their government for help," Mr Biden said after a meeting with top Democratic lawmakers. "So I'm going to act, I'm going to act fast."
Democratic House Speaker Nancy Pelosi said she would push for rapid approval of the package.
"Hopefully in a two-week period of time, we'll send something over to the Senate," she told reporters after the White House meeting.
The House of Representatives approved a budget proposal by a narrow margin, following Senate Democrats who in the early hours of the morning won a procedural vote setting the stage for passage of the president's relief bill.
The package includes a host of measures aimed at boosting the recovery including aid to small businesses and the unemployed, and funds to speed up vaccine distribution to contain the pandemic.
But in a sign of just how narrow a path to approval, Vice President Kamala Harris cast the tie-breaking vote to overcome the objections of Republicans, who have balked at the high price tag.
Mr Biden has shrugged off the criticism.
"The way I see it, the biggest risk is not going too big," he said.
Mr Biden's efforts received a big endorsement, when IMF chief Kristalina Georgieva offered her support for the plan, and rejected the notion it was excessive.
"The US does have fiscal space to take additional relief and support measures," she told reporters.
And it is "appropriate" to use that firepower "given the exceptional uncertainties, and most importantly, given the fact that there is still a lot of pain for households and businesses."
We need your consent to load this rte-player contentWe use rte-player to manage extra content that can set cookies on your device and collect data about your activity. Please review their details and accept them to load the content.Manage Preferences
Shortly before the final vote, Democrats flexed their muscle by offering an amendment reversing three earlier votes that Republicans won.
Those had used the coronavirus aid battle to voice support for the Canada-to-United States Keystone XL pipeline that Mr Biden has blocked and support for hydraulic fracking to extract underground oil and natural gas.
Also overturned was a Republican amendment barring coronavirus aid to immigrants living in the United States illegally.
With Ms Harris presiding, she broke a 50-50 tie too verturn those Republican victories.
It marked the first time Ms Harris, in her role as president of the Senate, cast a tie-breaking vote after being sworn in as Mr Biden's vice president on 20 January.
---
---
Colchicine, an anti-inflammatory drug used to treat gout and other rheumatic diseases, reduced hospitalisations and deaths by more than 20% in Covid-19 patients in a large internationaltrial.
Covid-19 patients with mild illness and at least one condition that put them at high risk for complications, such as diabetes or heart disease, received either colchicine or a placebo for 30 days.
Overall, the risk of hospitalisation or death was statistically similar in the two groups.
But among the 4,159 patients whose coronavirus infections had been diagnosed with a gold-standard PCR test, death or hospital admission occurred in 4.6% of those on colchicine versus 60% of those who got a placebo.
After taking patients' other risk factors into account, colchicine was associated with a statistically significant 25% risk reduction, the researchers reported on medRxiv ahead of peer review.
Patients taking colchicine also had fewer cases of pneumonia.
"Given that colchicine is inexpensive, taken by mouth, was generally safe in this study, and does not generally need lab monitoring during use, it shows potential as the first oral drug to treat Covid-19 in the outpatient setting," the researchers said.
Israel to ease lockdown as Covid numbers slow
Israel has announced that it will ease lockdown measures but keep its international airport and land borders closed following a slight fall in the spread of coronavirus cases.
"The government has accepted a proposal from the prime minister and the health minister to ease lockdown measures from 7am on Sunday," their offices said in a joint statement.
Despite what has been termed the world's fastest vaccination campaign per capita, Israel has still been registering a daily average of 6,500 new Covid-19 cases, down from around 7,000 last week, official figures show.
A strict nationwide lockdown in force since 27 December has been extended four times to combat the infection rate, but January was the deadliest month with more than 1,000 Covid fatalities.
According to latest figures from the health ministry, Israel has registered a total of more than 675,000 cases of Covid-19, including 5,019 deaths.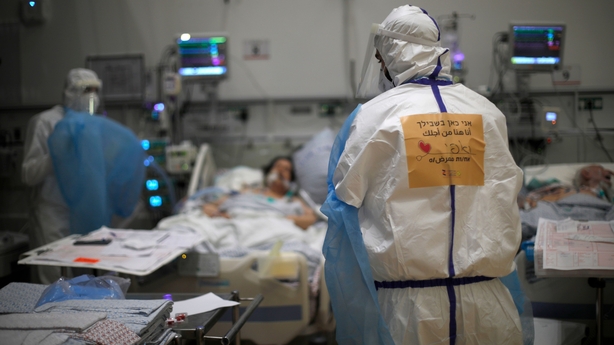 Under the easing, Israelis will no longer be restricted to within 1km of their homes and services such as hairdresser's and beauty salons will be allowed to operate, and nature reserves and national parks reopened.
Hotels remain shut and restaurants will be allowed to cater only for takeaways, while Tel Aviv's Ben Gurion airport, where international flights have been suspended since 24 January, and borders are to remain closed.
Since December, more than 3.3 million out of Israel's nine-million population have received a first jab of vaccines against the epidemic.

Australia to lift international travel caps as Perth lockdown ends

Australia's biggest state will exit a snap five-day Covid-19 lockdown after reporting no cases for five straight days, as the government decided to lift the temporary caps on citizens returning from overseas from the middle of this month.
Western Australia's state capital Perth and southwest region, home to around two million people, exits lockdown from 6pm local time, state Premier Mark McGowan said, adding the only reason that could change was if local cases were recorded before that time.
"I'm so relieved we have got to this point and we can get businesses and our economy back open with full confidence," he told reporters in Perth.
With community infections in the country remaining low over the last several days, Australia will relax caps on international arrivals.
Australia will reinstate prior limits on international travellers allowed back each week to some states, after cutting the number by nearly half to around 3,000 in early January after the discovery of virulent new variants of the coronavirus.
"From 15 February, the caps will return to the previous levels for New South Wales and Queensland. So, we will see that capacity lift again," Prime Minister Scott Morrison told reporters.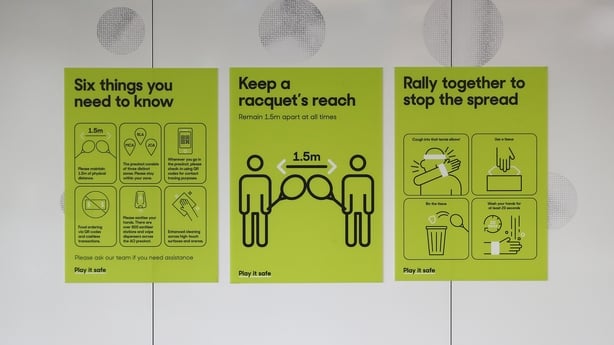 Since last March, the country's international border has been shut to all but non-citizens and permanent residents who have to go through a two-week mandatory hotel quarantine on arrival at their expense.
Mr Morrison said the government would look into expanding capacity at an existing government-run Outback quarantine camp and developing more facilities.
Hopes of reopening Australia's borders have been severely dented by the emergence of new strains of the virus, which have prompted many countries to introduce or strengthen their own quarantine systems.
Australia has almost no current cases of community transmission and expects to begin vaccinations this month.
The country has also said it would keep a mandatory two-week quarantine for all overseas visitors, even as vaccinations are rolled out across the country and the world.
Chief medical officer Paul Kelly said there is still not enough evidence about vaccines' ability to limit transmission to allow the dismantling of border controls.
Mr Kelly said that although preliminary data shows the AstraZeneca vaccine does reduce transmission of the virus, the evidence was not yet conclusive enough for Australia to let its guard down.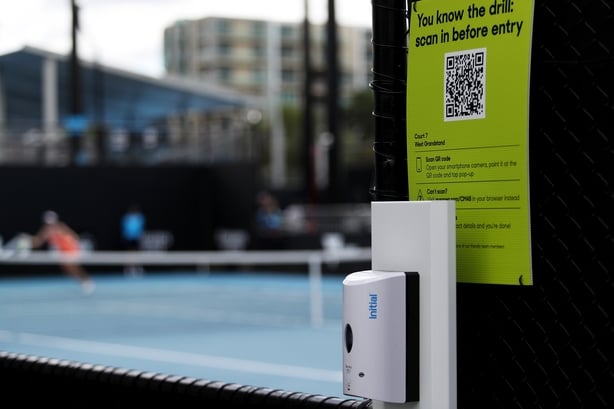 German health official warns of further spread of coronavirus variants
A more contagious coronavirus variant that was first detected in Britain currently accounts for just under 6% of cases in Germany, a senior health official said.
However, Lothar Wieler, chief of the Robert Koch Institute for infectious diseases, warned that it was to be expected that the variant will spread further.
The situation is still not under control, he said at a news conference.
Elsewhere, nine Britons could face jail in Singapore after being charged with breaking coronavirus rules over a party on a yacht where revellers danced in swimwear and Santa hats.
Images of the 26 December festivities on the vessel went viral on social media, sparking fury from Singaporeans and prompting authorities to launch an investigation.
At that time, gatherings outside the home were limited to only five people under curbs to prevent the spread of the virus.
Anyone found to have breached the rules may be fined up to Sg$10,000 (€6,260) or jailed for up to six months, or both.
Singapore maritime authorities last month suspended the licence of the vessel chartered for the party for 30 days, after their investigations found the number of passengers onboard breached Covid-19 rules.
The city-state has reported around 60,000 coronavirus cases and 29 deaths and has taken a tough stand against violations of virus restrictions.
In June last year, four British men were banned from working in Singapore after going on a pub crawl in a breach of coronavirus curbs.