January has been a deadly month for Ireland, with Covid-19 deaths so far this year fast approaching 700.
The Chief Executive of the HSE Paul Reid said that mortality has been "significantly higher" than any other time in the pandemic.
Today, a further 23 deaths were announced, bringing the total for January to 684 and the overall total up to 2,970.
"Certainly, what we've seen over the last few days and over the last week are death levels, mortality levels, which have been been significantly higher than we would've seen on any day or any week through the first phase in particular. So there's significant impacts in terms of mortality," he said.
Mr Reid said the level of deaths this month "demonstrates the level of transmission that we are seeing across the community".
"It's also significant because the volume of people we are seeing getting sick is across all age groups. People are very sick with this virus in hospital right now," he said.
The latest available data from the Health Protection Surveillance Centre gives a breakdown of 303 deaths among Covid-19 cases reported in Ireland in the last two weeks up until Friday night.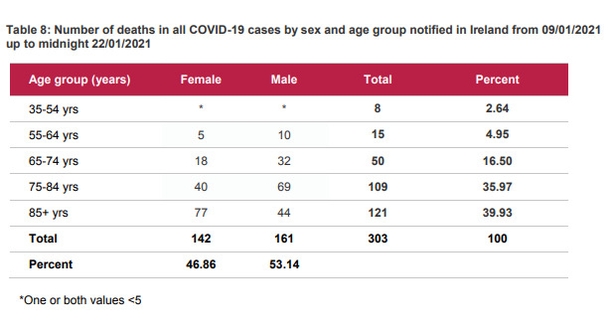 From this number, the median age of those who died was 83.
A breakdown by age group shows that eight people aged between 35 and 54 died, and 15 people between 55 and 64 died.
There were 50 deaths among the 65 to 74 age category, 109 deaths among those aged between 75 and 84 and 121 deaths in the over-85 age group.
Roughly half of the people who died (154) had been hospitalised.
And we know from reports that many people in nursing homes are dying too.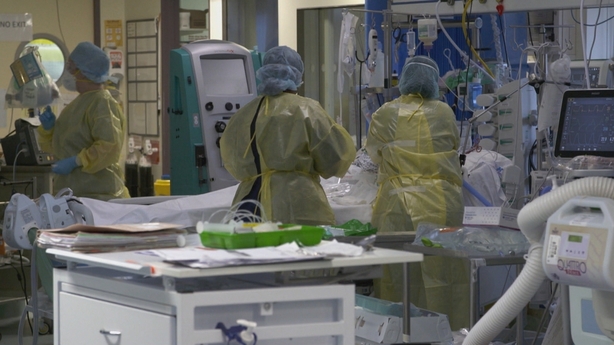 "The figure that I have, up to the middle of January, was something like 190 deaths across all nursing homes, public, private and voluntary", said Tadhg Daly, CEO of Nursing Homes Ireland.
Mr Daly offered his condolences to the families of all those who died and the people who work in those settings.
"It's hugely traumatic for all concerned," he said.
Mr Daly said that evidence that the new variant of the virus has increased transmissibility combined with a vulnerable and older population means "many of those who may have had successful outcomes in the first wave are now succumbing to this".
However, he stressed that the vast majority of people in nursing homes who contract the virus make a full recovery and said that advances with the vaccine programme in these settings is very positive.
It is expected that most residents and staff of nursing homes will have received the first dose of the Covid-19 vaccine by the end of today.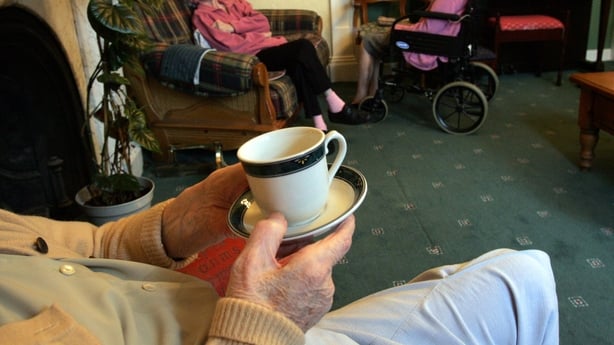 Paul Reid said that "practically all" of the 580 nursing homes will have been completed, but that vaccination teams will have to return to "about four" next week because of the levels of illness in the homes.
He said the HSE is pleased with the progress they have made in these settings and that second doses will be commencing next week in 27 nursing homes.
Mr Daly said we need to make sure there's "no slippage" in administering the 2nd dose.
Today there are around 160 open outbreaks of the virus across the nursing home sector and around 1,800 staff are unavailable for work due to Covid-19 related reasons.
Tadhg Daly said that staffing remains the biggest challenge for the sector and that nursing homes are "mirroring" what is happening generally in the hospitals.
He said that staff are working double shifts and extra hours, and everyone is "stepping up" to ensure care is provided to vulnerable people.
Paul Reid said that the HSE is providing "major supports" to nursing homes in the form of staffing and outbreak and infection control.
But he said while nursing homes are coping, there is a "significant threat overall to the nursing homes at this moment in time" due to the transmission levels of the virus in the community.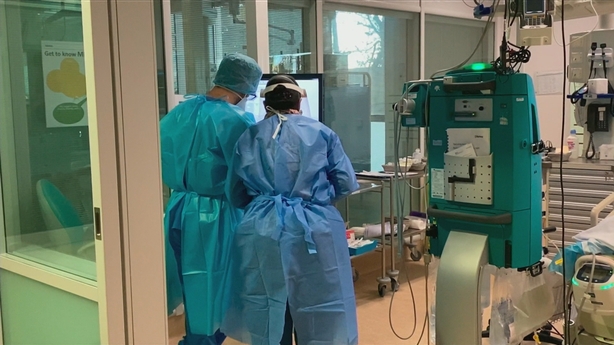 The fight to save lives in hospitals continues, but under intense pressure.
Earlier, Paul Reid said that teams are "battling to hold the levels of care".
The number of people in hospital with the virus remains extremely high, at more than 1,900, while we have almost reached the maximum surge capacity in ICU.
There are 345 critical care beds open today for Covid and non-Covid patients.
This is just five short of the 350 figure that health officials have long said going beyond would create significant challenges to patient care.