For the class of 2021, the New Year has had a rocky start.
Taoiseach Micheál Martin said today that it is the Government's intention for the Leaving Cert to go ahead this summer, but sixth year students – including those at St Kevin's Community School in Clondalkin, Dublin – are worried about the disruption.
Sixth year student Kirsha Dutton, who wants to study business next year, said there is a lot of pressure and they have yet to finish the fifth year course.
It is easier to have the Leaving Certificate take place as opposed to predictive grades, she said.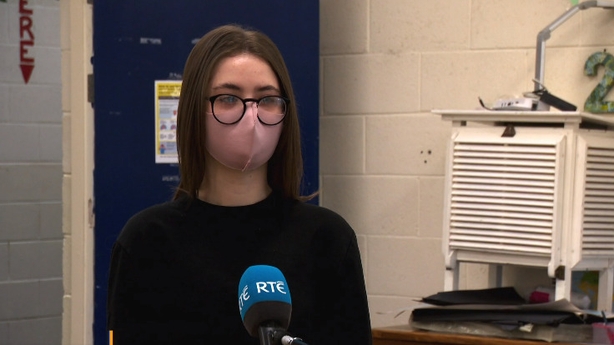 "It's really stressful because you don't know what you're supposed to be doing," Kirsha said. "If you should be studying or even if you are going to go back to school."
She agrees with closing the schools for the rest of the month, but added that for her, learning from home is a challenge and she needs the classroom environment.
Her classmate Paul Grant, who hopes to become a mechanic, agrees that it's a stressful time.
"We don't really know if there's going to be predicted grades," he said, adding that he is also worried about not having as much material covered as he should have, given the disruption Covid-19 brought last year.
Remote learning is something that seems like a challenge, Paul said, and he prefers to be in school.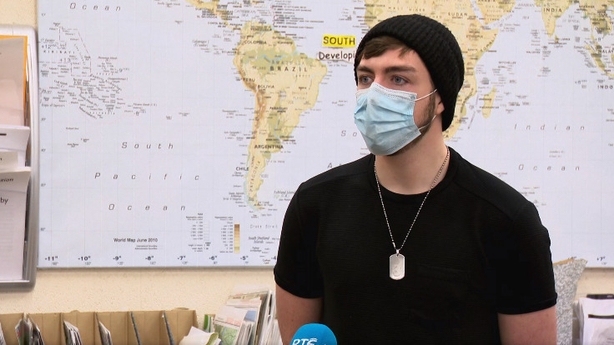 St Kevin's Community School has around 380 pupils and 40 staff. Since September, there has been one case of Covid-19.
For the principal of St Kevin's, Tony Barry, it is essential that clarity is brought to the question of reopening as soon as possible.
Mr Barry also welcomed comments from the Taoiseach today regarding this year's Leaving Certificate.
"What we need to have is surety," he said. "We need to know that yes, there will be a Leaving Cert and Junior Cert this year so we can tell the students to prepare themselves and that it's full steam ahead.
"It's the uncertainty that causes confusion."
Mr Barry said the school is better prepared this year for remote learning, and all sixth year students now have access to computers.
Further clarity on when schools will reopen is expected tomorrow.