Christmas 1967 was the last time an appeal was made to the Irish abroad not to return home for Christmas.
Then taoiseach Jack Lynch sent a message 53 years ago this week (22 December) pleading with those living and working in the UK, not to come home for Christmas, due to the foot-and-mouth outbreak.
The highly infectious disease, which affected cattle, sheep and pigs, resulted in distressing scenes as half a million farm animals were destroyed in England and Wales, many of them on burning pyres.
In Ireland, travel restrictions were imposed and a range of special precautions were carried out for several months.
These included disinfecting footwear at public buildings, fumigating personal belongings at airports and spraying vehicles arriving on ferries.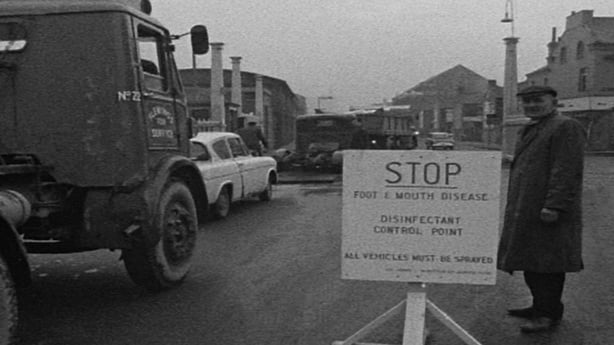 In his televised appeal broadcast on the BBC, Lynch said: "Our greatest anxiety in Ireland is to avoid the spread to our country of the foot-and-mouth epidemic, which has so tragically hit Britain.
"Amongst the precautions taken by the Irish government was an appeal to you, Irish people living in Britain not to come home for Christmas."
Lynch said the government realised this was a big sacrifice and disappointment for those living abroad, as well as for their families in Ireland, adding: "I want to say to you a sincere thank you for your magnificent cooperation in this respect."
We need your consent to load this rte-player contentWe use rte-player to manage extra content that can set cookies on your device and collect data about your activity. Please review their details and accept them to load the content.Manage Preferences
His plea was referenced in November this year by Tánaiste Leo Varadkar, when he advised people living abroad not to book flights home for Christmas this year, due to fears that increased international travel would reseed the coronavirus here.
Mr Varadkar told the Dáil: "I was watching Reeling in the Years the other day. In 1967, there was a foot-and-mouth outbreak in England and people were asked not to come home and they didn't.
"And foot-and-mouth didn't come to Ireland ... I'm not saying it's the same, but we're certainly not at this point in a position to advise people that it's safe to come home for Christmas. I know that's a tough message to hear, but that is the case."
Retired dairy farmer Jim Houlihan from Bruree, Co Limerick remembers hearing Lynch's message.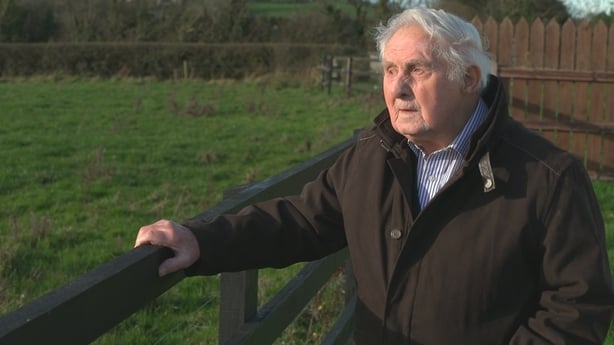 At the time, he feared the potential damage a foot-and-mouth outbreak could have brought to Ireland and its economy.
"The whole countryside was dotted with what were mostly small herds, bounding each other, sharing drinking water," he recalls.
"It was early days for pipe water in rural Ireland, so isolation of herds was out of the question.
"We were also very conscious of the fact that Ireland economically was in a bad place at the time so that if the foot-and-mouth did come, the demands of compensation could not be sustained."
Jim's younger brother Liam was a priest in Salford in northern England who opted not to return to visit the family farm, as he traditionally would have every year after saying Christmas mass.
Jim says Liam's post-Christmas visit was something that his late brother, who passed away in 2013, would have always looked forward to.
"Some of his colleagues, priest colleagues used to come at the same time and they'd meet socially and have a great time.
"He'd walk out on the farm, he wouldn't get involved in any work at that time, but he was always very anxious to come home," he said.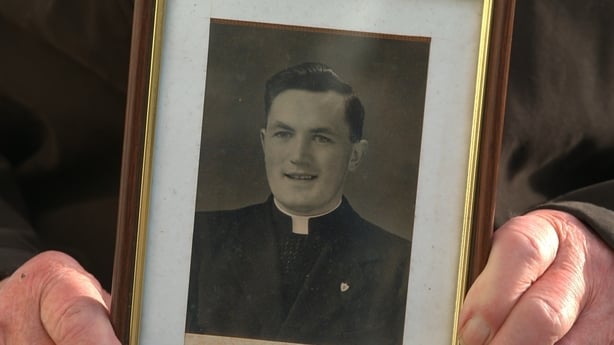 Even though Fr Liam was not living near an area of infection that year, Jim says he felt he had to show leadership by not returning home.
"From an immigrant's perspective, it was a big, big ask," said Jim.
"The Christmas holidays meant a lot to them ... It was lonely for them because there were no telephone connections at that time and married or single, the Christmas holidays meant a lot to them."
Jim said returning Christmas visitors also generated a lot of money for the local economy at the time.
"The married men wanted to come home and hear the voices of their children. The single people wanted to come home, see their parents and treat them for Christmas," he said.
"Now, when they did come, they splashed out! So not having the visitors round for Christmas was also a blow to the local economy.
"They hired out self-drive cars, took the parents to town, bought them clothes and electrical goods and it was not unusual to see the car come home with an item of furniture on the roof and the boot unable to close," he laughs.
He said Ireland owes a great debt to its immigrants.
"They stayed away at that time to protect the health of the national herd, so now we are asking another generation to stay away to protect the health of the nation," said Jim.
Jimmy Finnegan from Leicester in England was 19 that Christmas, and was disappointed not to be able to travel to his granny's farm in Co Meath where he had visited regularly from the age of ten.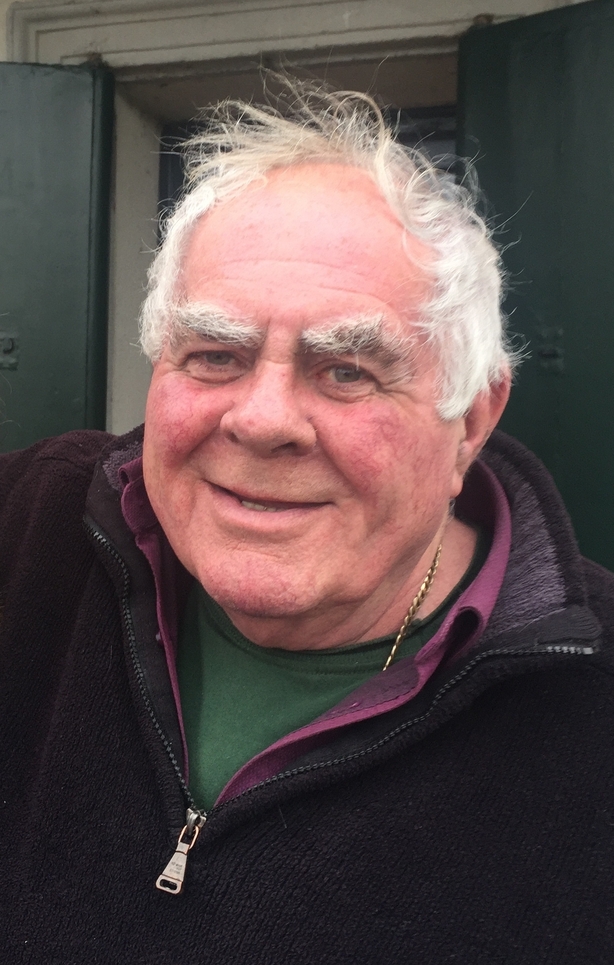 "Christmas, Easter, summer, that's where we wanted to be," he said. "200 acres for a ten-year-old to run riot on. Horses, cattle, sheep, tractors... rivers, water, fishing - it was absolutely brilliant."
He had just finished his A-level exams that summer and was looking forward to heading over to Ireland for some nights out, dancing to the latest Showband hits.
"A holiday in Ireland on the farm: you helped out during the day in whatever capacity you could and then the evenings were for socialising. And I had a ball. I had a car, I was going to all the gigs, all the outings, all the Showband dances, and I had a ball."
Jimmy said it was not uncommon during his visits for him to return home from the pub, only to be called in to help with a cow, calving in a shed late at night.
Then foot-and-mouth broke out at a farm in Shropshire in October of 1967, and began to spread rapidly.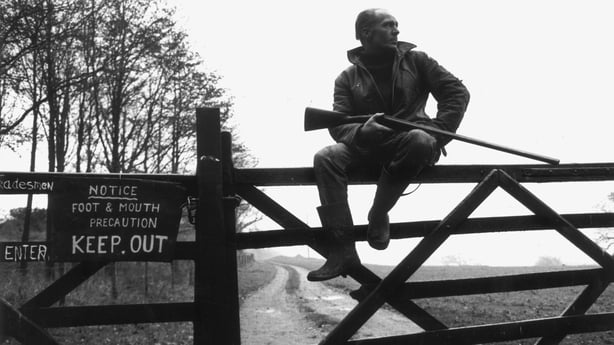 Jimmy remembers heeding the call from Jack Lynch.
"Please do not come home to Ireland ... The very fact of cars coming into Ireland and possibly bringing infection into Ireland was a no-no."
He says it was a difficult decision for many of the Irish diaspora, but he believes it was the right one: "You know it kept it out of Ireland."
When he did return the following Easter, he recalled car wheels being washed as they left the ferry in Dún Laoghaire port and disinfected mats on every farm.
Over half a century later, he says he understands why the Irish Government is making the same call around international travel today.
"In 2020, Micheál Martin asking the diaspora not to come home for Christmas is spot on, I totally agree with it," says Jimmy.
"It might be a huge disappoint, but it's one Christmas in a lifetime."
We need your consent to load this rte-player contentWe use rte-player to manage extra content that can set cookies on your device and collect data about your activity. Please review their details and accept them to load the content.Manage Preferences