Many members of the Catholic faith attended masses this morning to mark the first day of restrictions being eased.
The Parish Priest of St Brigid's Church in Cabinteely, Fr Aquinas Duffy, said he was delighted to have a congregation back after two-and-a-half months of saying mass on his own in the church.
Fr Duffy said he believed that the second lockdown had been quite difficult on parishioners, including their mental health.
"It's been a long time, two-and-a-half months and people are detached from the community, so they don't meet each other at all, so there's a terrible loneliness and mental health issues as a result of this second lockdown."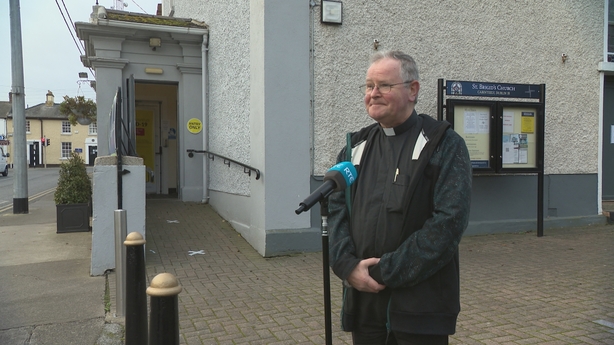 On Christmas preparations he said it would be challenging, but that plans were under way.
Considering the number of masses that will take place, he is seeking stewards to help.
Seven stewards are usually required for Sunday masses at the church.
"If we don't have those seven stewards, that will determine the number of masses we're able to do," he says.
St Brigid's is a small church but it has a number of pods including the main church, a separate door to a gallery upstairs and a pastoral centre with a big screen, which means up to 98 people can be accommodated.
In Dún Laoghaire, the Evangelical Church is also trying to work out how to accommodate members of its community when it opens on Sunday.
Senior Pastor Dougie McCormack says the restrictions have been difficult on them because many have not been able to meet in person.
It is a faith that embraces music and song and movement, but Pastor McCormack says the service this Sunday will be quite different to what usually takes place.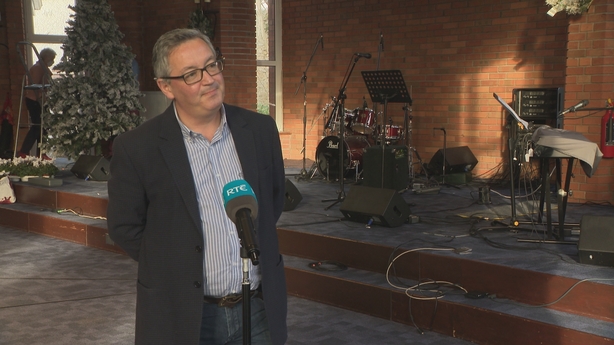 "We won't be able to have the band and all the singers singing and everyone moving around close together that we'd be used to, so it's kind of bitter sweet," he says.
On the positive side, he notes that the Evangelical Community has hugely embraced online services.
Pre-recording of Christmas services is already under way with the involvement of four other churches in the area and will go online from 20 December.
He says going online has been a new experience from which the community has learned.
"I suppose the church has come out from behind the walls and we want to make sure we stay out there and don't retreat back afterwards. A lot of good stuff has happened," he says.
A representative of the Muslim Community in Ireland has welcomed the easing of restrictions for Christians.
Chief Imam at the Islamic Centre of Ireland Shaykh Dr Umar Al-Qadri has described as "excellent news" that the Christian Community will be able to celebrate Christmas.
Dr Al-Qadri, who is also Chair of Irish Muslim Peace and Integration Council, has said different faith communities have sacrificed "so much" to suppress Covid-19.
He has described the past year as "very difficult" for the Muslim faith.
"We've had a very difficult Ramadan, a very challenging Eid - even though we had Eid in Croke Park - but yet, it wasn't the same as Ramadan celebrations in the Mosque and I think other faith communities have suffered also," he said.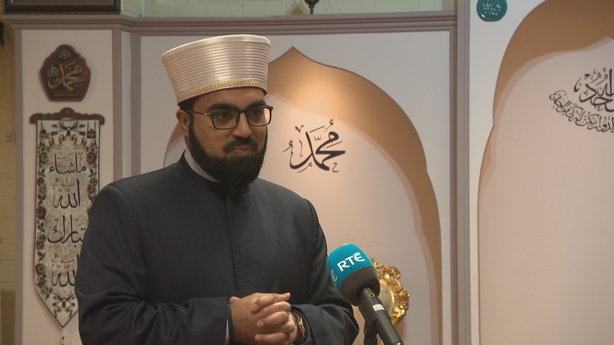 He pointed out there are different customs in various faith communities and some of them make social distancing more challenging.
However, he said all communities - particularly in places of worship - have been responsible and have led the way in ensuring that social distancing is implemented.
"So, there hasn't been a Church or Mosque from where corona has spread."
The Muslim Community will return to Friday prayers at Mosques around the country this week.