A World Health Organization expert has said that he would like to go back to wholesale food markets in Wuhan in China to follow up initial cases of Covid-19 which emerged in the city.
Peter Ben Embarek, an expert in animal diseases, told a WHO social media briefing that he would like to re-interview initial cases and find others who may have "important information" on where they may have picked up the virus.
His comments come as the WHO said the Americas reported more than1.5 million cases of Covid-19 in the last seven days, the highest weekly number since the start of the coronavirus pandemic.
The rapid surge of infections in the United States continues and cases have accelerated in countries of North, Central and South America, the WHO's regional branch PAHO (Pan American Health Organization) said.
In Canada, infections are rising particularly among the elderly and indigenous communities, its Assistant Director Jarbas Barbosa said.
A restaurant dining ban has come into force in Los Angeles as officials warned Americans to stay at home for the Thanksgiving holiday, while parts of Europe considered looser restrictions over the Christmas season.
The three-week order in the second-biggest city in the US will begin as California faces record Covid-19 cases, and its health secretary urges people to avoid large family gatherings.
"It's as important to say no even when it comes to the closest people in our family," Dr Mark Ghaly said, adding he had barred his own mother from his planned celebration.
The US government's health protection agency has for the first time called on Americans not to travel for the annual holiday, which normally see families get together tomorrow.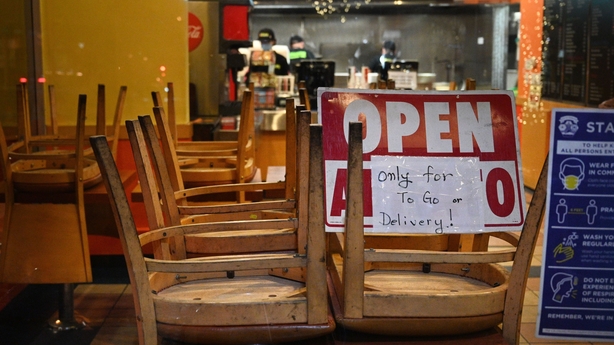 Meanwhile, plans to deliver a vaccine to Americans are accelerating.
More than six million doses of the Pfizer-BioNTech Covid-19 vaccine will be available in the first week after it is cleared for emergency use, which is likely next month, according to officials.
General Gustave Perna, chief operations officer for the government's Operation Warp Speed, told reporters that some 40 million doses of vaccine would be ready by the end of December.
"We are on fire with Covid," Kentucky Governor Andy Beshear told CNN, as he advocated for stricter lockdown measures.
---
---
Around 60 million people are reported to have been infected by the virus globally and more than 1.4 million people have died, according to a tally by the Reuters news agency.
Infections have been reported in more than 210 countries and territories since the first cases were identified in China last December.
EU must not relax Covid-19 measures too quickly - Von der Leyen
European Commission President Ursula von der Leyen warned against relaxing coronavirus lockdown measures too quickly, telling the European Parliament there was a risk of a third wave of infections.
"I know that shop owners, bartenders and waiters in restaurants want an end to restrictions. But we must learn from the summer and not repeat the same mistakes," Ms von der Leyen said.
"Relaxing too fast and too much is a risk for a third wave after Christmas," she told MEPs.
European nations have been slowly relaxing measures ahead of their own Christmas holidays, as a second wave of infections slows following weeks of lockdowns on the continent.
In a televised address last night, French President Emmanuel Macron announced shops could reopen on Saturday and nationwide stay-at-home orders would be lifted from 15 December.
"We will be able to travel without authorisation, including between regions, and spend Christmas with our families," Mr Macron said, while warning that some restrictions would stay in place to avoid a third wave.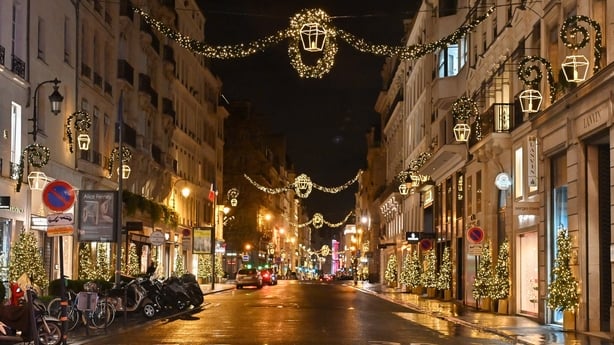 UK authorities also announced restrictions on social mixing and travel would be eased in England, Scotland, Wales and Northern Ireland over Christmas.
Germany reported a record 410 Covid-19 deaths in the last 24 hours, before the 16 federal state leaders and Chancellor Angela Merkel were due to meet today to discuss restrictions for the Christmas and New Year holidays.
The number of confirmed coronavirus cases increased by 18,633 to 961,320, data from the Robert Koch Institute (RKI) for infectious diseases showed, 5,015 less than the record increase reported on Friday.
However, the death toll jumped 410 to 14,771, up from 305 a week ago, and just 49 on 2 November, the day Germany introduced a partial lockdown.
Saxony's premier Michael Kretschmer warned of a collapse of medical care in the coming weeks.
The federal states are expected to decide to extend the "lockdown light" until 20 Decenber. This will keep bars, restaurants and entertainment venues shut while schools and shops stay open.
They also plan to reduce the number of people allowed to meet to five from 1 December, but allow gatherings of up to 10 people over Christmas and New Year to let families and friends celebrate together, according to a draft proposal.
A proposal to split school classes into smaller units and teach them at varying times, as well as a possible earlier start of Christmas school holidays, are also being considered.