The Spanish government is considering imposing a night time curfew to halt a rise in virus infections, similar to what has been put in place in other European nations such as France and Belgium.
"The possibility of imposing a curfew, I insist, is something we have to consider," health minister Salvador Illa told a news conference.
"We have to study that possibility and we are open to everything."
The minister said "several" regional governments, which he did not name, had proposed the measure and the central government was considering the request.
It would be the most restrictive anti-coronavirus measure Spain has seen since emerging in June from a national lockdown, which was underpinned by a state of emergency.
The regional government of Madrid, which is governed by a right-wing coalition, has clashed with Spain's leftist central government over measures to fight the virus.
The central government earlier this month invoked a state of emergency in the region, imposing a partial lockdown in Madrid and several other cities.
The region's top health official, Enrique Ruiz Escudero, has said regional authorities are evaluating whether a curfew is needed, but he stressed that it's up to the central government to impose one.
Spain has become one of the pandemic's hotspots in the European Union, with close to 975,000 registered cases and nearly 34,000 deaths.
---
Two Italian regions set to impose overnight curfews
Italy's northern Lombardy region is preparing to impose a nighttime curfew, the most restrictive anti-coronavirus measure the country has seen since emerging from a national lockdown in the spring.
The curfew is expected to begin on Thursday night and last to 13 November.
Health Minister Roberto Speranza gave his consent last night to the more restrictive measure proposed by the regional government.
More than 10,000 new Covid-19 infections were recorded in Italy last Friday, with Lombardy the hardest hit region, as it was in the beginning of the health crisis in February.
The region, which includes Italy's financial hub of Milan, reported 1,687 new cases yesterday, with Italy's southern Campania region coming a close second with 1,593.
A curfew will also be imposed in the Campania region this weekend, according to regional head Vincenzo De Luca, but he gave no immediate details on how it will work or how long it will last.
Since Italy became the first hard-hit European country earlier this year, more than 36,000 people have died of Covid-19 in the country.
On Saturday, Lombardy ordered its bars to shut at midnight and prohibited the consumption of food and drink in public outside areas.
Prime Minister Giuseppe Conte has said he does not envision another country-wide lockdown, which would further sap Italy's struggling economy, but has said that he would not rule out limited ones.
Lombardy's curfew is expected to only allow people to leave their home for reasons of health, work or necessity.
Bulgarian President self-isolating
Bulgarian President Rumen Radev has cut short a visit to Estonia after finding out he may have been exposed to coronavirus, officials said.
Mr Radev went to an investment forum on Monday, hosted by Estonia, before going to his hotel to quarantine -- later returning to Bulgaria.
The president said today that he is "in excellent shape" and has no symptoms.
Bulgaria has seen a significant uptick in coronavirus infections in recent weeks, leaving many provincial hospitals struggling.
Australia evacuates crew from coronavirus infected ship
Australian officials are evacuating workers from a Kuwaiti-flagged livestock ship docked off the country's west coast after at least half the 52 crew tested positive for Covid-19.
The cluster of cases is the fourth outbreak detected onboard a ship arriving at a Western Australia port over the last month, in a state that has otherwise been free of the coronavirus for weeks.
"It is becoming clear that ships arriving with Covid-19 onboard is one of the weakest links and the biggest risk to our way of life in Western Australia," state Premier Mark McGowan told reporters in Perth.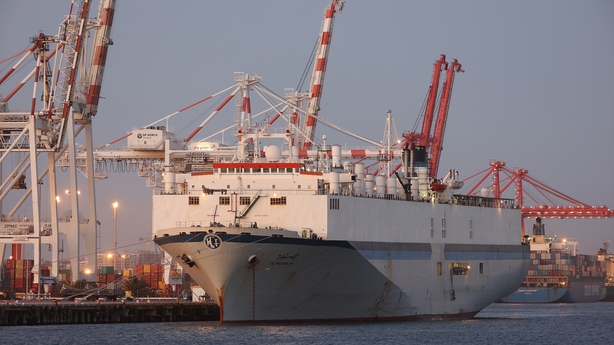 The workers, from various countries, were taken from the Al Messilah ship directly into hotel quarantine, leaving just a skeleton staff on board the ship, officials said.
The ship, which belongs to Kuwaiti livestock exporter Al Mawashi, arrived in Perth last week, carrying a crew aged between 20 and 62.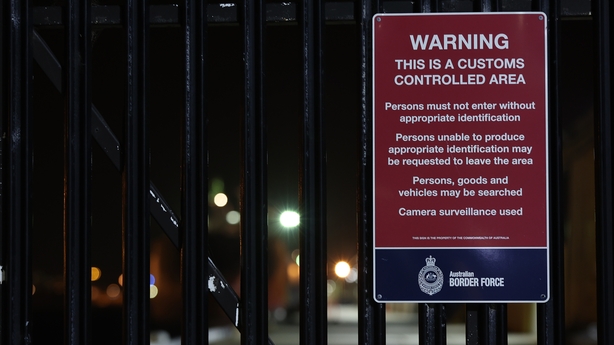 The West Australian government said 24 of the crew had tested positive since the ship arrived in Australia last week. The remainder have been tested and are awaiting results.
Two Australian crew members left the ship before the outbreak was detected, but had since tested negative, officials said.
Australia has recorded just over 27,300 Covid-19 infections - far fewer than many other developed countries. Victoria accounts for more than 90% of the 905 deaths nationally.
Iran reaches new daily case record
Iran's daily coronavirus caseload has surpassed 5,000 - a new record - according to official figures announced today.
Health ministry spokesperson Sima Sadat Lari said the country has registered 5,039 new infections in the past 24 hours, bringing the total number to 539,670.
There were also 322 new deaths, as the worst hit country in the Middle East counted 31,034 fatalities since February.
Government spokesman Ali Rabii told a press conference that "the spread of the virus is rising in 12 provinces including Tehran, and nine provinces are on alert", urging "cooperation" to curb its transmission.
WHO responds to northern hemisphere restrictions
World Health Organization emergencies director Michael Ryan blamed soaring transmission rates in the northern hemisphere on a failure to enforce quarantines rigorously.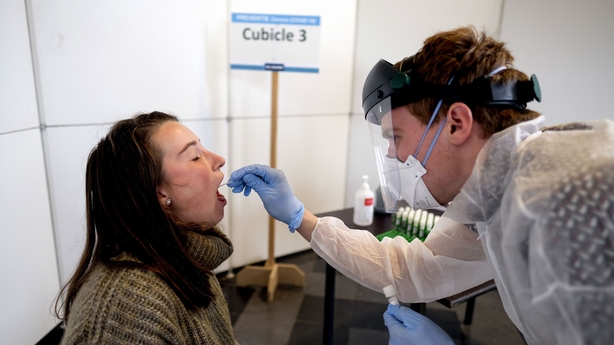 Speaking to a virtual press conference from the WHO's headquarters in Geneva, Dr Ryan said the fact that self-isolation measures were not being enforced systematically was "a good part of the reason why we're seeing such high numbers".
A vaccine remains the greatest hope to end the cycle of imposing and lifting lockdowns across the world, and the United Nations said it would stockpile one billion syringes worldwide by the end of 2021 for that purpose.
"Vaccinating the world against Covid-19 will be one of the largest mass undertakings in human history," UNICEF executive director Henrietta Fore said.