It is both unethical and unscientific to let the coronavirus run free in the hope of achieve the so-called "herd immunity", WHO Director-General Tedros Adhanom Ghebreyesus has said.
Speaking at a press briefing, Mr Tedros cautioned that herd immunity is a concept used for vaccination, in which a population can be protected from a certain virus if a threshold of vaccination is reached. For example, herd immunity against measles requires about 95% of a population to be vaccinated.
The remaining five percent will be protected by the fact that measles will not spread among those who are vaccinated. For polio, the threshold is about 80%.
"Herd immunities are achieved by protecting people from a virus, not by exposing them to it. Never in the history of public health has herd immunity been used as a strategy for responding to an outbreak, let alone a pandemic. It's scientifically and ethically problematic," said Mr Tedros.
Most people who are infected with the virus that causes Covid-19 develop an immune response within the first few weeks, but scientists are yet to find out how strong or lasting that immune response is, how long the antibodies remain in the human body, or how the immune response varies for different people.
What scientists are certain about is that there have been examples of people infected with Covid-19 ending up getting infected for a second time, and that the vast majority of people worldwide remain susceptible to this virus.
"Letting the virus circulate unchecked therefore means allowing unnecessary infections, suffering and deaths," said the WHO chief.
"We're only beginning to understand the long-term health impacts on people with Covid-19. Allowing a dangerous virus that we don't fully understand to run free is simply unethical. It's not an option," he added.
As of yesterday, the virus has sickened over 37.4 million people worldwide with a global death toll surpassing one million, according to the WHO.
---
---
Curfews on French cities possible
Meanwhile, the French cabinet will meet today to discuss further measures to fight the coronavirus pandemic, including the possibility of imposing curfews.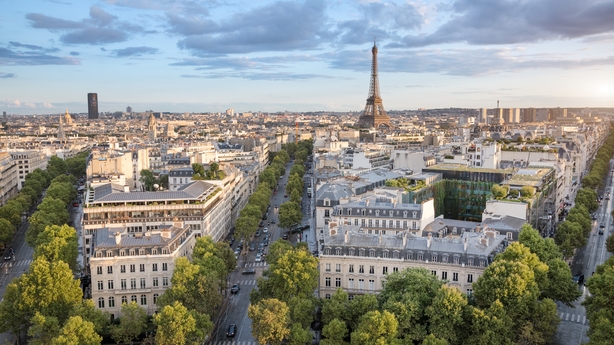 French government minister Marlene Schiappa said the government could not rule out imposing a curfew on cities such as Paris to curb the spread of Covid-19.
"Everything is being examined. Nothing can be excluded," she told LCI television when asked about the possibility of imposing a curfew, after another minister also hinted the government could take such a move.
Junior Housing Minister Emmanuelle Wargon, when asked about the likelihood of a curfew for cities such as Paris where cases are surging, referred back to Prime Minister Jean Castex' recent comments that no options can be ruled out.
The number of people being treated in French intensive care units for Covid-19 exceeded 1,500 on Monday for the first time since 27 May, authorities said.
President Emmanuel Macron will talk about the epidemic in a television interview tomorrow evening, his office said.
Czech restaurants, bars to close after virus spike
The Czech government said it would close restaurants and bars and ban alcohol in public places after a record spike in Covid-19 infections.
The measures take effect from tomorrow and will last until 3 November, Prime Minister Andrej Babis told reporters.
"We only have one attempt now and it has to be a successful one," said the billionaire populist, whose cabinet has been criticised over its response to the pandemic.
The country of 10.7 million people posted four daily record growths last week with 8,618 new cases on Friday.
As of yesterday, the health ministry registered 119,007 confirmed novel coronavirus cases and 1,045 deaths.
The European Centre for Disease Prevention and Control said yesterday the Czech Republic recorded the fastest two-week growth per 100,000 inhabitants in the EU.
The country had 493 cases per 100,000 people, up from 398 last Friday, overtaking Belgium with 402.5 cases.
Australia's most populous state eases curbs despite cases hitting 6-week high
Australia's most populous state said it will ease restrictions despite reporting the biggest one-day jump in new Covid-19 cases in six weeks.
New South Wales said that from 16 October venues that offer outdoor dining will be allowed to have double the number of patrons outside. NSW previously required such venues to ensure four square metres (13 square feet) for each patron.
"We know particularly in our state during this pandemic some of the hardest hit industries have been arts and recreation and hospitality," NSW Treasurer Dominic Perrottet told reporters in Sydney.
Australia's federal government hopes easing state restrictions will help revive the country's ailing economy.
The easing of restrictions comes despite NSW reporting 13 Covid-19 cases in the past 24 hours, the biggest one-day rise infections since 2 September.
Australia has now reported just over 27,000 infections and 899 deaths from the disease caused by the new coronavirus.
The bulk of Australia's infections have been in Victoria state, which is entering its third month of a stringent lockdown.
Victorian authorities have said most of the restrictions will be eased when the average number of daily Covid-19 infections over a two-week period falls below five.
The average stood at ten yesterday, threatening to prolong the lockdown.