Poland has announced new measures to curb the coronavirus pandemic after reporting record infections for a fifth straight day, but it stopped short of introducing mandatory distance learning for schools.
Elderly people will now have special shopping hours every morning and care homes would receive an extra 38 million zlotys (€8.5m) in government funding, Poland's Prime Minister Mateusz Morawiecki told a news conference.
However, Mr Morawiecki said that there was no need to shut schools yet, after he had indicated the government might do so earlier this week.
He said the government would hold a weekly re-evaluation to decide if further restrictionswere needed to curb the pandemic.
Ministry data showed that 28,300 tests for coronavirus were carried out in the last 24 hours with 5,300 confirmed cases.
Poland has so far recorded 121,638 confirmed cases and 2,972 deaths. During the first wave of the pandemic in the spring, the highest daily new cases were in the hundreds.
Mr Morawiecki has previously not ruled out introducing a state of emergency if case numbers continue to climb.
However, he said the government was keen to protect the economy, avoiding another full lockdown.
Restrictions announced on Thursday, including wearing masks outside at all times, went into effect today.
---
---
There were street protests around the country today against the order to wear masks.
Polish authorities have sought to reassure the public that hospitals can cope with the rise in infections, but doctors have warned the system could soon face serious difficulties.
Poland's Health Minister Adam Niedzielski told the news conference that the government was working to increase the number of available hospital beds and that it had signed a deal for 80,000 units of remdesivir, a drug used to treat Covid-19.
Czech Republic considers lockdown as cases surge
The Czech Republic was facing the prospect of a lockdown as the growth in Covid-19 cases in the EU member reached a fourth straight daily record, according to data released today.
The health ministry said there were 8,618 new cases yesterday, beating Thursday's record of 5,394 and bringing the total tally to 109,374 cases with 905 deaths.
In comparison, neighbouring Poland said it had registered 5,300 new cases over the last 24 hours, which was also a record.
Yesterday's data from the European Centre for Disease Prevention and Control showed the Czech Republic recorded the fastest two-week growth per 100,000 inhabitants in the EU.
The Czech Republic had 398 cases per 100,000 people, leading the statistics ahead of Spain with 307 and the Netherlands with 304.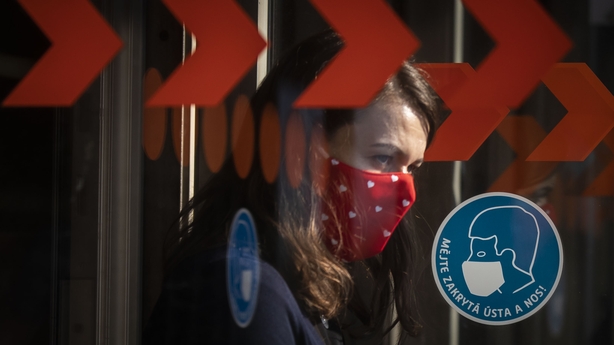 Czech Prime Minister Andrej Babis said the government may reimpose a lockdown if the growth continues, calling on Czechs to behave responsibly.
"The situation is very serious," he added.
"Either we will all comply with the safety measures, or we will have to adopt further restrictions fast, and we can't rule out a lockdown," he added.
After weathering much of the first Covid-19 wave in the spring with timely measures including a lockdown, the Czech Republic has seen a spike in infections since August as it had lifted most restrictions over summer.
The government has since reintroduced the compulsory wearing of masks for indoor premises, reduced the number of people at both indoor and outdoor events, and closed swimming pools, zoos and gyms.
From Monday it will suspend sports events and close cinemas, theatres, museums and galleries, while Czech universities and secondary schools will switch to distance learning.
Johnson set to announce three-tier lockdown system
British Prime Minister Boris Johnson is expected next week to outline a new three-tier lockdown system as rates of coronavirus infection surge particularly in northern England.
Under criticism after media leaks detailed the government's plan without consultation with local leaders, Mr Johnson will give a statement to parliament on Monday after stepping up contacts with regions affected.
The three-tier system is meant to clarify the patchwork of rules for England that has evolved since infection rates started to climb again in September, according to reports.
Scotland, Wales and Northern Ireland have their own devolved governments and separate health systems.
Pubs across central Scotland have closed for just over two weeks to try to cut close-contact transmission.
The new highest level for England, tier three, is expected to go beyond existing restrictions such as a curfew for pubs, and close hospitality venues altogether.
No social contact would be allowed outside a person's own household, including outdoors.
Following contacts with 10 Downing Street, Liverpool mayor Joe Anderson told the BBC that he expected the northern city to go into a tier-three lockdown from Tuesday.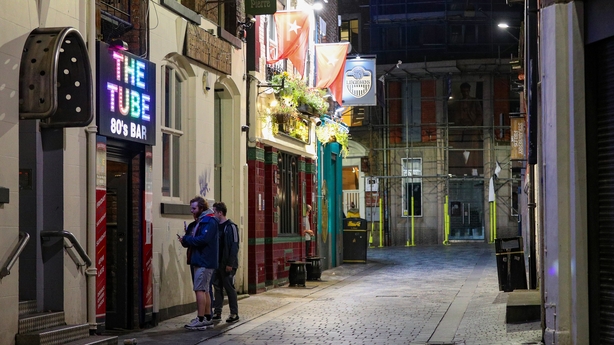 He said the government had at least given them sort of notice this time.
An estimated 224,400 people - or 1 in 240 - in England had Covid-19 during the week from 25 September to 1 October, according to the Office of National Statistics.
Although young adults are the main drivers of the surge, there has also been an eight-fold increase in infections of those aged over 65 since last month, according to Britain's largest study, by Imperial College London and Ipsos MORI.
US Covd-19 cases hit two-month high
New cases of Covid-19 in the United States hit a two-month high yesterday with over 58,000 infections of the new coronavirus reported and hospitalisations in the Midwest at record levels for a fifth day in a row, according to a Reuters analysis.
Ten of the 50 states reported record one-day rises in cases, including the Midwestern states of Indiana, Minnesota, Missouri and Ohio. Wisconsin and Illinois recorded over 3,000 new cases for a second day in a row - a two-day trend not seen even during the height of the previous outbreak in the spring, according to Reuters data.
The Western states of Montana, New Mexico and Wyoming also reported their biggest one-day jumps in cases, as did Oklahoma and West Virginia.
Nineteen states have seen record increases in new cases so far in October.
Amid the resurgence in cases across the nation, President Donald Trump, who recently contracted Covid-19, is set to resume his re-election campaign today by addressing supporters from the balcony of the White House.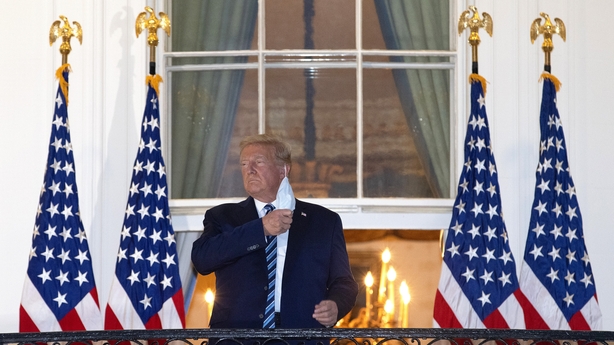 He is then scheduled to travel on Monday to central Florida to hold his first campaign rally since leaving the hospital.
In addition to rising cases, hospitals in several states are straining to handle an influx of patients.
Seven states reported record numbers of hospitalised Covid-19 patients: Arkansas, Kansas, Missouri,Montana, North Dakota, Oklahoma and Wisconsin.
In the Midwest, hospitalisations rose to nearly 9,000, continuing a streak of records that began on Monday.
There are now over 34,000 hospitalised nationally, up 18% in the past two weeks.
While deaths nationally continue to trend downward, the United States is losing on average 700 lives a day.
Three states reported a record one-day increase in fatalities yesterday: Arkansas, Missouri and Montana.
Health experts caution that deaths are a lagging indicator and usually rise weeks after cases climb.