It's been more than 170 days since Clare Nolan was in her office in Dublin.
"The first week or two it was a novelty, there was no structure at all," she says.
"One of us was working and homeschooling in the kitchen, and one was upstairs away from it all. It was chaotic."
In June, she and her husband Eric rented an office desk at a coworking hub called T-Cube, in nearby Edenderry.
At a cost of €65 a month, they now take turns working from there.
"It means one of us can get dressed up and go to work for the day," Claire said.
Remote working hubs have gained in popularity in cities where people live in cramped apartments and in rural areas where broadband can be a problem.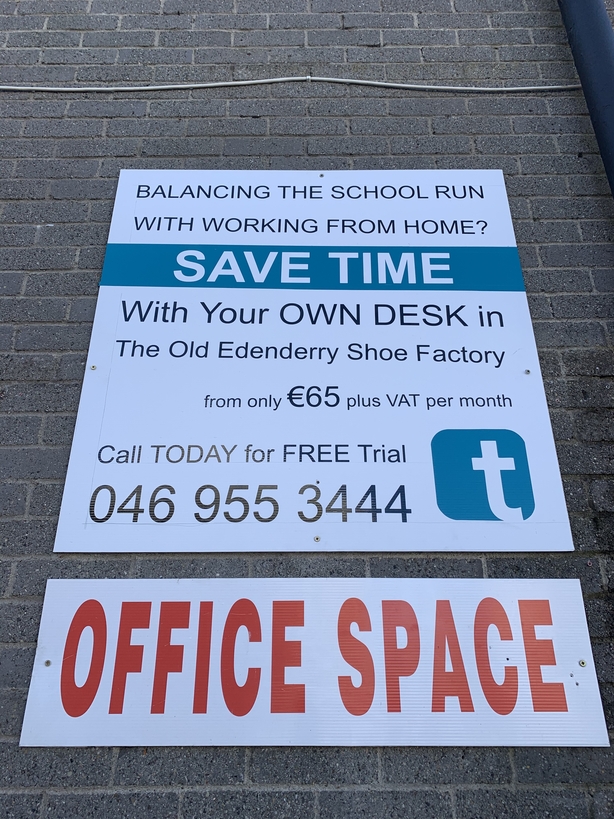 Going back to the office full-time is not something Clare envisages after this pandemic.
"I miss the banter with people in the office. But I was commuting three hours a day. That's something I don't miss," she says.
The Working from Home Ireland Podcast was started by Morgan Bardon. He's a veteran at remote working compared to most, having done it consistently for 11 years.
The podcast offers tips on the importance of a routine and keeping work and home separate.
Morgan says: "Routine has to be key to this to avoid working from when you get up until you go to bed.
"Do your day-to-day as if you were going into the office because for a lot of people you will be going back to the office."
Some employers have offered a stipend to establish a workplace in the home. For others, finding the space can be a struggle, he said.
"Getting a good work environment is hard when you are stuck for space. Try using the kitchen counter and standing up a bit more, prop your laptop up on books.
"If you need a second monitor, use your HDMI and plug into the TV instead, there's your second monitor," says Morgan.
Dr Maureen Gaffney, a psychologist, has worked with companies on how to deliver productivity and employee well-being. Working from home is not for everyone, according to her.
"The experience is variable," she says. "If you have autonomy and you like working alone, and you don't like the constant interruptions of an open plan office I think it can work."
We need your consent to load this rte-player contentWe use rte-player to manage extra content that can set cookies on your device and collect data about your activity. Please review their details and accept them to load the content.Manage Preferences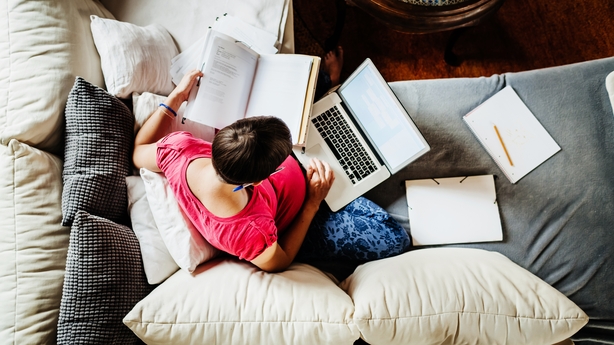 A fundamental change that has happened in the workplace in recent years is working in teams. Dr Gaffney says people are deprived of that in remote working.
She says: "A huge amount of the communication at work is not about work, its about support, trying out an idea on someone, and that is a hugely important part of work. Teams are the basic unit in workplaces.
"There has been a 50% increase in the amount of time people spend in teams. So a huge part of success at work is how good you are at collaborating."
Many people have talked to the psychologist about feeling "stressed" and "agitated" after a day of zoom calls.
"After a zoom meeting, even a good one, there isn't the same buzz you'd get from a good face to face meeting," Dr Gaffney says.
"It's an unnatural way of communicating. You have to pay more attention to the non-verbal cues, and you are deprived of the nonverbal stuff you get in a meeting."
One of the big stresses for people is the uncertainty of when this will come to an end, she said.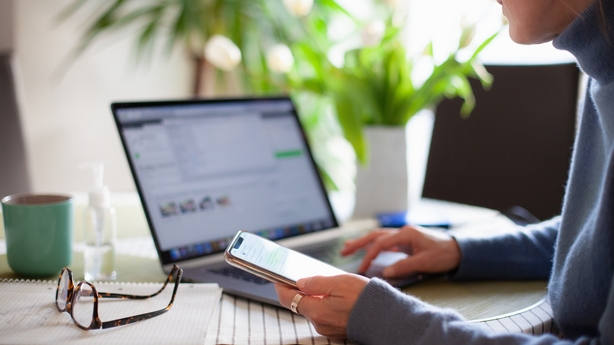 "We can't assume that if people are making working at home work for them that they can continue it on a permanent basis.
"I think we'll have to find other solutions for people; to get together in hubs, or bubbles or units, a bit like schools, so that at least a few colleagues can work in a communal space, and they don't feel personally responsible for the technology and the work space."
Winter, according to Dr Gaffney, will be the real test as days get much shorter and people are confined to the house all day.
"For some it's going to make the commute something they miss, that space where you can get yourself into a mindset and process the day, so that when you get home you are present to those who are important in your life."
The Government's Plan for Living with Covid-19 advises people to work from home where possible over the next six months.
Some employers, like the large technology companies, have already told staff they will have the option of working from home until the end of summer 2021 at least.