At a National Public Health Emergency Team briefing this evening, Acting Chief Medical Officer Dr Ronan Glynn said Ireland was moving into the second chapter of the coronavirus emergency.
He added that the single most important thing that everyone needed to do now was to reduce their social contacts.
Meanwhile, Professor Philip Nolan, chair of the NPHETs Irish Epidemiological Modelling Advisory Group, said that while there are restrictions to control the spread in Dublin, "what we have here is a nationwide problem".
Here's 10 things we learned today about the spread of Covid-19 in Ireland.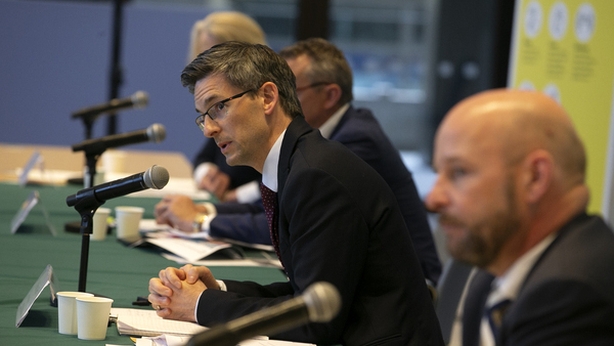 1) The incidence rate in Dublin remains 3-4 times higher than the rest of the country, but it's growing at approximately the same rate right across the country.
2) The 7-day average over the past week is 276 cases per day, while the 14-day cumulative incidence is approaching 74 today, up from 71 yesterday.
3) About 15% of cases are in the under 19 age group, which has been constant for over a month - despite school openings - but there has been a disproportionate increase in the over 65 age group.
4) There is a pattern of the disease transmitting in the community in 1 in 4 cases and being amplified in particular settings such as households.
5) Almost 13,000 tests were completed last week; the positivity rate is higher, so there's more virus out there and it's being detected more often, but Prof Nolan said the positivity rate was lower by international standards.
6) The average over the last week was 80 people in hospital diagnosed with Covid-19 on any given today. Today there were 95 at last count.
7) Typically, there were 7 admissions per day last week; there were 9 in the past 24 hours.
8) Over the past week, there were 15 people in ICU on any given day; today that's 16, with typically 1-2 admissions per day to ICU.
9) Dr Ronan Glynn said that allowing a controlled spread of the coronavirus among people aged under 60 is "certainly not a strategy that we'll be adopting in this country".
10) Passengers arriving from Dublin into Germany will be subject to mandatory Covid-19 testing and quarantine. Dublin was listed as a "risk area" for Covid-19 by the German government's biomedical institute.
The designation came following "a joint analysis and decision by the Federal Ministry of Health, the Foreign Office and the Federal Ministry of the Interior, Building and Home Affairs", according to a statement on the Robert Koch Institute's website.
---
Read more:
Latest coronavirus stories
Tánaiste concerned about future travel connectivity
Europe surges past five million Covid-19 cases
---