There was a wonderful moment this week, as I was leaving the Department of Health building, after a live broadcast for the 1pm television news.
As I moved out through the exit doors, I was struck by a sound I had not heard for six months.
It was the laughter of kids from the nearby playground of the Catherine McAuley National School on Baggot Street in Dublin, just beside the Department.
Carried on the air was unbridled joy and fun. We have experienced very little of it during the months of misery.
When the lockdown came, the area around Baggot Street was always eerily quiet. Usually there were no people, few cars and it was like a scene from a Western - tumbleweed and a deserted main street, a bit like before Clint Eastwood would ride into town in pursuit of an enemy.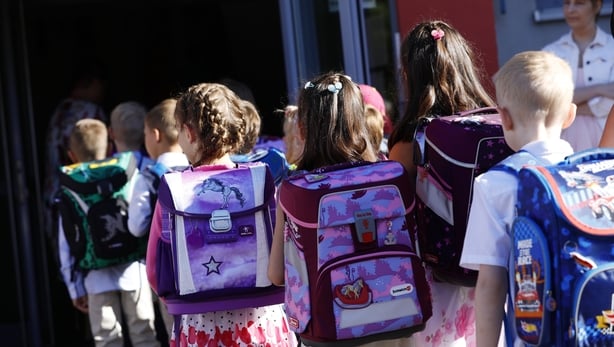 So the voices of children enjoying life, oblivious to coronavirus, was a treasure.
These are the voices of the future, signs of hope, and proof that life moves on.
It should encourage us to stay calm, keep our cool amid the coronavirus heat and know that we will prevail.
It may not feel like it but in the bigger picture of things, we will get through this.
As you read this, I am in Galway for the weekend, at the kind invitation of the organisers of the Galway International Arts Festival (GIAF). Arts and cultural events have taken a big hit due to coronavirus and so it's great that this event has been able to proceed, under social distancing rules.
I am involved in a First Thought Talk, from the Black Box Theatre. The pandemic reflections event is live streaming today at 10am on the GIAF Facebook and YouTube channels, or available to watch later.
Taking part with me will be Dr Ida Milne, the historian and author of Stacking the Coffins: Influenza, War and Revolution in Ireland and the event is moderated by Dr Caitriona Clear of NUI Galway and a pioneering social historian of ordinary Irish people. There are lots of events around the GIAF over the coming weeks to take people's minds off coronavirus and lift the spirits.
Preparing for the event has allowed me to reflect a little on what things were like at the start of the pandemic here at the end of February. It was certainly a different world, even then.
The first case reported by Department of Health officials was of a male from the east of the country, linked to travel from an affected area in northern Italy.
The first case was not unexpected and officials had been preparing for such an event for weeks. But when it happened, Ireland was now caught in a loop that would upturn people's lives in ways we probably could never imagine.
At the start of the pandemic here, the information on cases was scant. Some of this was for reasons of confidentiality. But as the months passed, the amount of information has grown in relation to the location of cases, age groups, sex, whether it is an outbreak or community transmission, the types of places there outbreaks are occurring, hospitalisations and the underlying medical conditions people have.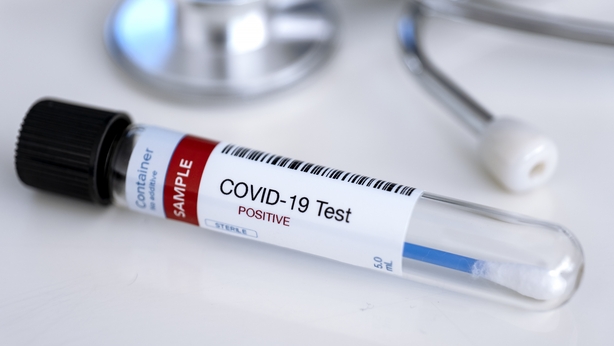 If there was a dearth of information at the beginning, we are now flooded with maps, statistics and graphs to within an inch of our lives. It can be all-consuming and somewhat confusing.
It was no surprise then that this week some doctors called for an end to the daily Covid-19 figures saying they are meaningless and cause huge anxiety and that weekly announcements and briefings would be better.
The seesaw of daily case numbers has probably reflected the national mood. And so it is for individuals too, some days up and other days down. We know that there can be a weekend lag to figures, so when 217 cases were reported last Tuesday, that was likely a delayed reporting of weekend cases.
So it's probably now better to focus on longer-term trends, like the 14-day average, to get a better sense of where the country is going, in relation to other European countries.
In June, we had three cases for every 100,000 people in Ireland. Late last week, we had 33 cases for every 100,000 people. The 14-day period is a good one to watch as it is the incubation period for the virus.
Our cumulative 14-day rate of cases has been ahead of the UK, Italy and Germany for some time. The most affected country is Spain with a staggering 231 cases for every 100,000 people. But even these graph trends can change quite quickly, if there is a spike in cases over a few days.
So whatever way you look at it, case numbers are a snapshot in time, a moment in a living, moving health emergency. It's a bit like the Irish weather, one minute it's sunny, the next minute there are thunderclouds.
There was an interesting article in the British Medical Journal this week on the problems with counting cases of Covid-19. We have seen the number of cases rise here to over 29,200. But what does this actually tell us about the trends with the virus and more importantly about the most serious cases? Figures without context are largely meaningless.
Also because the case definition has changed so many times from the start, what exactly are we counting and is it all comparable?
The BMJ article pointed out that while the number of detected cases are rising, this is not the same as cases rising. If you go out more aggressively to find cases, including people with no symptoms, the numbers will rise.
The HSE is now doing serial testing in the meat/food industry, nursing homes and shortly in Direct Provision Centres, so this is adding to the daily figures. It's a bit like health screening programmes - you find more cases but is there a real rise in the incidence?
We must also always look to the hospital system to tell us if we are seeing more serious cases. While the numbers have increased a little, the situation in hospitals is relatively stable. That is good news.
Understandably, as this crisis has progressed and looks set to be with us for some time, people have tired and some may be prone to a little panic too. Some people complain that Ireland seems paralysed and indecisive in its management of the virus. For others, they are gripped by fear.
We also see occasional signs of panic and even hysteria. Some of the biblical downpours we have experienced during the week have certainly not helped the national mood.
When I am out and about during the week at work, often dodging raindrops, people are keen to engage and converse. I find it so uplifting.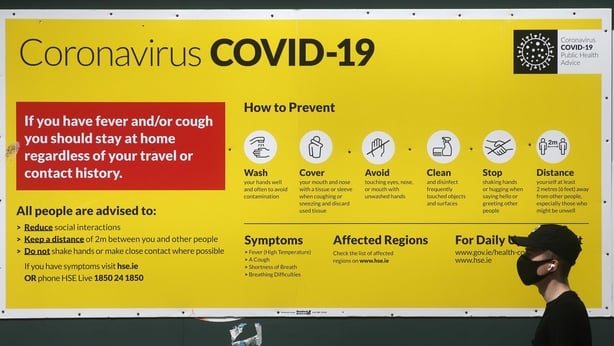 Many people come up to me on the street to ask questions and ponder where things are heading. They are usually very complimentary about the RTÉ News coverage and indeed the role of all of the media who have been working long hours to try to keep people up to date. There has never been a news story like this, with so many twists and turns and the pace of events can be heart-stopping.
The big question for many people that arises is what is the strategy? It was the Labour leader Alan Kelly who asked during the week, whether it was to eliminate the virus, suppress it, or live alongside it? Others have described the approach as a 'Whack-A-Mole' strategy, bashing down the virus wherever it rears its ugly head.
The Government strategy for the medium to long term is expected to be published in the middle of this month.
One thing seems certain, there is no public mood again for a national lockdown. The first lockdown had a major impact on the country socially, economically and not least from a health perspective physically and mentally.
The scars from that period remain. Cancer screening services have been delayed. While CervicalCheck restarted in July, it will be next spring before the backlog is cleared. Breast screening will not resume until later this month, or October.
It is estimated that around 450 cancers and 1,600 pre-cancers were not detected due to the lockdown. Overall hospital waiting lists have also reached a record level exceeding 800,000 for the first time.
It is certainly easier to shut something down than open it up again. Turning off the switch on a county or country has frightening implications.
Today, there also appears to be very little appetite within the National Public Health Emergency Team for any further national lockdown. Whatever comes in the future would more likely be much more nuanced, perhaps county, or regional measures. The zero Covid-19 strategy has not been embraced by Government.
The scale of regulations now in place and the pace of new ones being introduced are in themselves almost creating, by default, a second lockdown, as people may feel it is too much hassle to go out.
The flood of complex regulations, introduced at lightening speed, has raised questions about democratic oversight and civil liberties. Some may feel it all carries with it a suggestion that people can not be trusted.
And we had the shocking point made by Professor Rónán Collins this week that a lot of older people are expressing the view that maybe life is not worth living any longer.
The one measure that had some people really scratching their heads this week was the news that new regulations require restaurants and pubs serving food to keep records of all food orders for 28 days.
It allows the gardaí/HSE to know what you have been eating or drinking. Are you a Merlot or Chardonnay person? How many pints did you have? Are oysters your thing, or are you a burger and chips type of person?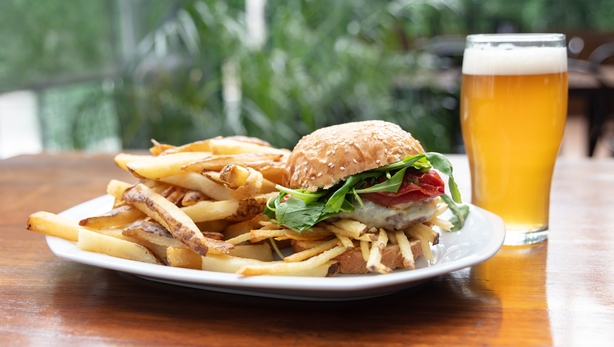 The Vintners' Federation of Ireland described it as bureaucracy gone mad, the Restaurant Association of Ireland said the new rules came out of the blue without consultation and the Labour Party and Sinn Féin described the measure as "bonkers". Even within Government there was criticism and some questioning a lack of clarity as to what Government is trying to achieve.
The Minister for Health, Stephen Donnelly, said the measure is aimed at the minority of pubs that are serving alcohol but are flouting the law and not serving food.
He insisted it would only be in place until 'wet pubs' are open. For some, this has the look of something out of a Myles na gCopaleen novel.
Alongside this, the Tánaiste was reported as saying that pubs should be given the chance to re-open and prove they can operate safely and he also remarked that Ireland was the only country in Europe with so-called 'wet pubs' closed. For the public that are mostly following the health guidance, this can be confusing.
Public health doctors have come to the fore of public attention during this health emergency. They are a diverse group of doctors whose role has not been widely understood, perhaps until now.
They do not treat individual patients but deal with population groups. They have always played a big role in managing infectious disease outbreaks and vaccination campaigns.
I have dealt with many public health doctors over the years and many have strong views on the dangers of smoking and drinking.
They see the dangers of these things in populations. Indeed, the annual conferences of the Irish Medical Organisation would usually see a swathes of motions from public health doctors on these issues, including calls for earlier closing of pubs and measures to curb alcohol misuse.
I particularly recall a motion at one IMO AGM for the shutters to come down earlier in bars. However, there were few doctors in open support of the motion that evening in the lounge, as closing time loomed.
The influence of public health doctors on Government policy in this pandemic is significant. Staffing levels in public health have been an issue for years and these doctors are also in a long-running battle to gain consultant status and improved terms and conditions. For some of these doctors, it has been a moment to shine.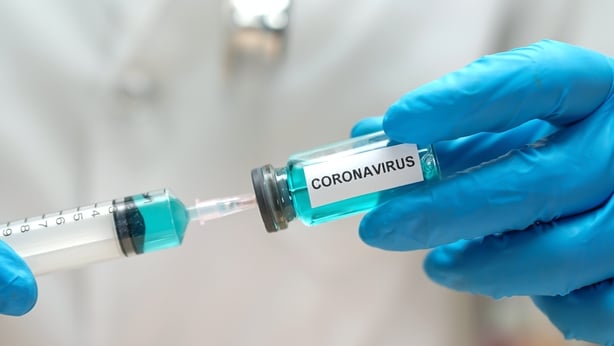 We are all waiting for good news about a possible vaccine. There are many in trials.
One of these, the Oxford-AstraZeneca vaccine, is already in phase-3 final testing in a number of countries. Around 50,000 people are in this trial so it's a big one.
This trial is testing the safety, efficacy and immuno-genicity of the vaccine for the prevention of Covid-19.
Let's keep our collective fingers crossed that one of these trials delivers a safe and effective vaccine soon, so that we can reclaim our lives.
We have certainly travelled a long and difficult road so far with coronavirus. No one has taken this road before and there is no estimated time of arrival.
This is a journey like no other, at times a journey into darkness. Fear grows in darkness, so it's time to step back from the dimness.
We must keep the light within ourselves bright, for the many roads still ahead.