South Korea has tightened coronavirus measures in Seoul and its surrounding areas as the country reported the highest number of new daily infections in more than five months.
The stricter social-distancing guidelines include restrictions on gatherings and activities including professional sports, which will be played behind closed doors in the capital area again.
The move came as South Korea reported 166 new cases today, the highest daily figure since early March, bringing the country's total infections to 15,039 with 305 deaths.
South Korea stands at a "critical juncture" in the battle to control the coronavirus surge, Prime Minister Chung Sye-kyun said at a government response meeting.
"Our top priority is to contain the spread of the virus in the greater Seoul area."
A majority of the new cases came from the greater Seoul region - home to half of the country's 51 million people - raising fears about a major spike with a three-day weekend starting in South Korea from today.
South Korea endured one of the worst early outbreaks outside mainland China but brought it broadly under control with extensive tracing and testing while never imposing the kind of lockdowns ordered in much of Europe and other parts of the world.
---
---
The country has been seen as a model on how to combat the pandemic with the public largely following safety health measures such as face masks.
It even started allowing limited numbers of spectators at sports games in July - which has now been reversed for the greater Seoul region.
Hard-hit countries step up virus measures as cases mount
Countries among the hardest hit by the coronavirus pandemic unveiled further measures to battle rising infections, as the number of cases worldwide passed 21 million.
The US Department of Homeland Security said it was extending a ban on non-essential travel through border crossings with Canada and Mexico throughout most of September "to slow the spread" of the disease.
Confirmed cases in France reached levels not seen since May on Wednesday, Thursday and yesterday, at over 2,500 new cases per day.
The rising threat prompted Paris police to announce Friday that compulsory mask-wearing outside would be extended to more areas of the French capital, including the Louvre museum and Champs-Elysee avenue.
"If the epidemiological situation deteriorates again, mask-wearing could become compulsory throughout the capital," Paris police warned, also banning gatherings and protests of more than 10 people which do not comply with distancing measures.
Neighbouring Spain said it would close all nightclubs and ban smoking in the street where people are unable to stay at a safe distance, after the country reported almost 3,000 cases in 24 hours on Thursday.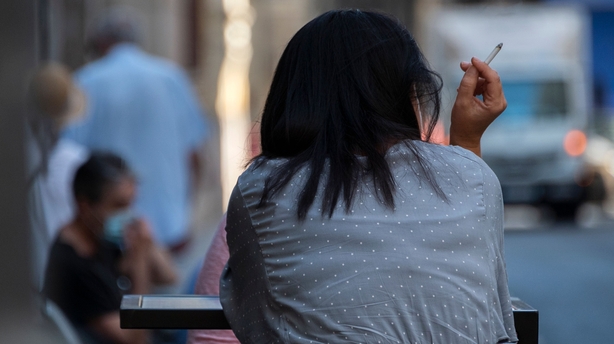 In Germany, the Robert Koch Institute for disease control added all of Spain except the Canary Islands to its list of regions where incoming travellers must show a negative test for COVID-19 or quarantine for 14 days.
Austria urged its citizens to return from popular Mediterranean destination Croatia before similar rules come into effect on Monday, while Serbia introduced mandatory testing for travellers from four neighbouring countries.
And thousands of Albanians queued in their cars at the Greek border, hoping to squeeze across and return to work before tougher entry requirements designed to brake mounting infections come into effect.
Around the world, the number of confirmed Covid-19 cases passed 21 million, according to an AFP tally from official sources, with more than 755,000 fatalities.
The United States has suffered the most deaths at 168,318, followed by Brazil with 105,463, Mexico 55,293, and India with 48,040.
New Zealand is battling its second outbreak of infections and extended a lockdown of its largest city Auckland by at least 12 days, giving health authorities more time to trace and contain a variant of the virus previously unseen in the country.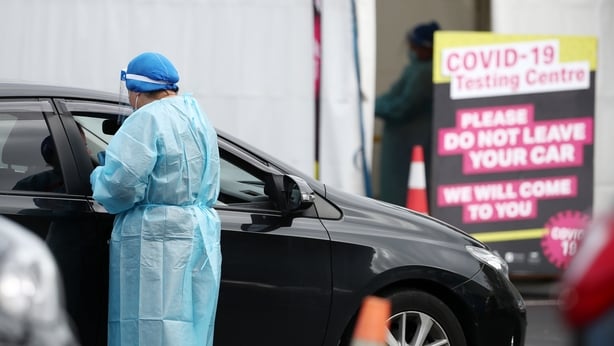 The Pacific island nation's initial response to the pandemic was hailed a success, but a run of 102 days with no reported community transmission ended on Tuesday.
The country has now detected a cluster of 30 virus cases, and genomic tests indicated the latest infections were not the same strain of coronavirus recorded earlier this year.
New York museums, galleries to reopen from 24 August
New York's museums, art galleries and other cultural institutions will be allowed to reopen starting 24 August , state governor Andrew Cuomo said after a five-month shutdown due to the coronavirus.
However, there will be mandatory face masks, timed ticketing with staggered entry and just 25% occupancy, he tweeted.
The reopening does not include performing arts venues, which will remain shut until the end of the year.
New York's famed Metropolitan Museum of Art, which normally welcomes seven million visitors a year, said it would reopen on 29 August.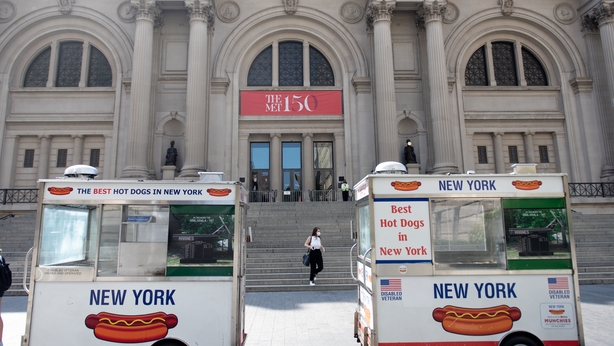 The Whitney Museum of American Art will reopen on September 3 but the Museum of Modern Art has yet to announce its reopening date.
The Metropolitan Opera is scheduled to resume on 31 December, while Broadway theaters will remain closed until at least January.
New York state was initially hard hit by the coronavirus and has recorded 25,232 deaths and 424,167 infections so far, Mr Cuomo said in an update.
He highlighted the state's progress against the pandemic with under 1% of coronavirus tests proving positive over the past seven days.