The World Health Organization has reported a record increase in global coronavirus cases, with the total rising by 284,196 in 24 hours.
Deaths rose by 9,753, the biggest one-day increase since a record high of 9,797 deaths on 30 April.
The previous WHO record for new cases was 259,848 on 18 July.
Deaths have averaged 5,000 a day in July, up from an average of 4,600 a day in June.
The WHO reported 69,641 new cases in the United States, 67,860 in Brazil, 49,310 in India and 13,104 in South Africa.
The largest increases in new deaths were 3,876 in Peru, 1,284 in Brazil, 1,074 in the US, 790 in Mexico and 740 in India.
Peru recently reviewed its Covid-19 data and in one day increased its total death toll by 3,000 to a total of over 17,000 fatalities.
India on 17 July became the third country in the world to record more than one million cases of the virus, behind only the US and Brazil. Epidemiologists say India is still likely months from hitting its peak.
Cases in Brazil crossed the two million mark on 16 July, doubling in less than a month as the country adds nearly 40,000 new cases a day.
A patchwork of state and city responses has held up poorly in Brazil, in the absence of a tightly coordinated policy from the federal government.
The United States, which leads the world with over four million cases, has also tried to curb the outbreak at the state and local level, with only limited success.
Meanwhile, the WHO has expressed concern over a coronavirus resurgence in Europe as the UK joined France, Germany and Austria in announcing tighter mask requirements and greater testing.
Europe accounts for one fifth of the world's more than 15 million cases and remains the hardest hit in terms of deaths, with 207,118 out of more 630,000 globally.
The WHO pointed to rising cases on the continent over the past two weeks, stressing that tighter measures may be needed to curb infections.
---
---
Europe like other regions is struggling to balance restrictions to halt the spread of Covid-19 against the need to revive economies as they emerge from some of the world's toughest lockdowns.
A three-year-old girl died in Belgium, becoming the country's youngest known coronavirus victim, in a further wake-up call for a continent which has only recently lifted shutdowns.
Health spokesman Boudewijn Catry said three people die each day in Belgium from Covid-19.
The young girl had "severe" pre-existing conditions, but Mr Catry warned against complacency among the healthy and that 85% of new cases diagnosed last week were among the under-60s.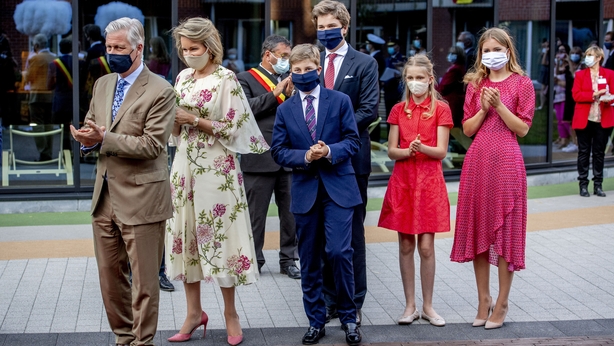 "The recent resurgence in Covid-19 cases in some countries following the easing of physical distancing measures is certainly cause for concern," a WHO-Europe spokeswoman said.
"If the situation demands, reintroduction of stricter, targeted measures with the full engagement of communities may be needed."
In Spain, health authorities are already facing worrying outbreaks in Aragon and Catalonia, where officials have reintroduced local restrictions and urged residents in Barcelona and its suburbs to leave home only for essential trips for two weeks.
"We have to monitor what's going on, see where we need to take action and act early," health ministry official Maria Jose Sierra said.
"If the important outbreaks are controlled quickly and if we manage to ensure that there are no (other) outbreaks of such magnitude, we will have a much more contained situation."
French President Emmanuel Macron met his top ministers today to discuss contagion measures, and Prime Minister Jean Castex announced on-the-spot tests would be required for travellers visiting from 16 high-risk countries including the US.
France has yet to resume general travel to and from these countries so the tests will be for French citizens and residents.
Masks are now mandatory on public transport and in shops and enclosed spaces in France but there are fears that the summer holidays could see a spike in cases with people flocking to beaches and tourist spots.
England has made it compulsory to wear a face covering in shopping centres, banks, takeaway outlets, sandwich shops and supermarkets.
Exceptions have been made, for example, for children under 11 or people with respiratory problems, but anyone refusing to cover their nose and mouth risks a fine of up to £100.
Germany will offer free coronavirus tests to all returning travellers.
Austria also made face masks mandatory again in supermarkets, food stores, post offices, bank branches and health care facilities in addition to public transport and pharmacies.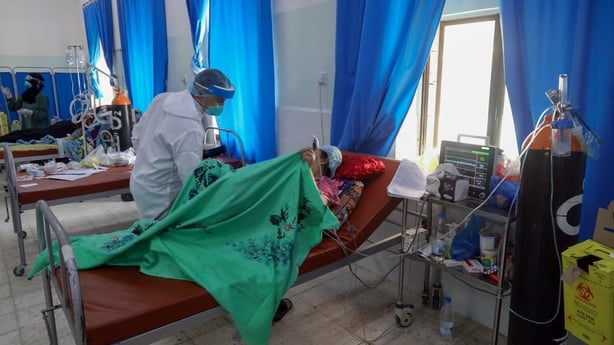 Raft of countries face resurgence of virus
Australia, Hong Kong and the Japanese capital Tokyo all had early successes in containing outbreaks but are now facing an upsurge, prompting new restrictions.
In France, while the number of foreign tourists in Paris - the world's most visited city - has dwindled during a two-month lockdown, there has been a noticeable increase in home-grown visitors.
"Most clients are clearly French, with lots of families," said a spokesman for catering firm Sodexo, adding that the chic Jules Verne restaurant on the Eiffel tower was booked solid every night in July.
Cases, deaths rise in South Africa, Mexico
South Africa's Medical Research Council has reported a 60% increase in overall numbers of natural deaths in recent weeks, suggesting a much higher toll of coronavirus-related fatalities in Africa's worst-hit nation.
Mexico posted 8,438 new coronavirus cases in 24 hours, a daily record, and an additional 718 deaths, data from the health ministry showed yesterday.
According to the ministry's daily update, the Latin American country has recorded 370,712 cases of Covid-19 and 41,908 deaths since its first case was reported in late February.
The previous record for cases added in one day was 7,615 on 18 July.
Mexico has the fourth-highest number of deaths in the world, after the United States, Brazil and the UK.
The Mexican government began easing lockdown restrictions in several areas of the country on 1 June.
China steps up testing after virus cluster in major port city
A Chinese city of nearly six million people will introduce a wave of coronavirus testing to stamp out a small cluster of cases, authorities said, with state media reporting communities will be locked down.
Since the virus first surfaced in the central city of Wuhan late last year, the country's official number of infections has been restricted to a trickle, mainly among arrivals from abroad. All mass lockdowns have been lifted.
But recent domestic outbreaks have proved the difficulty of stamping out the contagion entirely.
The port city of Dalian in Liaoning province has reported three cases in recent days after going nearly four months without any.
The fresh outbreak has been linked to a seafood processing company that deals with imported products.
The Dalian health commission said the city had to "quickly enter wartime mode, go all-out, mobilise all people and resolutely curb the spread of the epidemic".
It announced strict new measures, including on-the-spot tests for everyone taking the subway line that passes the affected seafood company.
Disney pushes back Mulan, Star Wars, Avatar due to pandemic
Disney has announced that the coronavirus pandemic had forced it to indefinitely postpone the release of big-budget film Mulan, while pushing back upcoming installments of Star Wars and Avatar by a year.
The live-action Mulan had already been postponed twice, with its release most recently delayed to 21 August.
The Avatar sequel will be released in December 2022, and the tenth episode of Star Wars in December 2023, rather than in 2021 and 2022 respectively.
The releases will then be staggered, with Avatar films in 2024, 2026 and 2028, and Star Wars in 2025 and 2027.